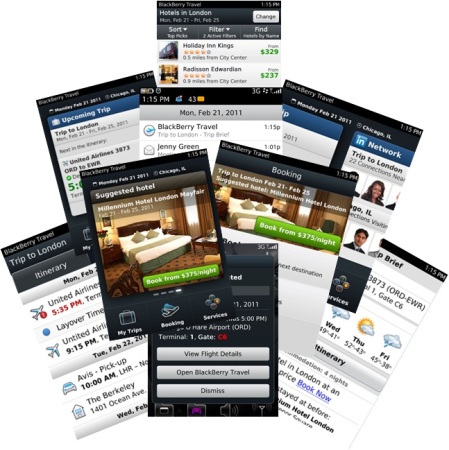 BlackBerry Travel app provides BlackBerry smart phone users with an all-in-one integrated tool to plan, book, manage and share travel activities quickly and easily. This app is now available for Indian consumers.
The app offers push notifications and integration of travel itineraries and flight status updates into the BlackBerry Calendar.  When a new booking confirmation or itinerary arrives in the user's email inbox, the BlackBerry Travel app is automatically updated with the relevant itinerary details. With the BlackBerry push technology, the BlackBerry Travel app can keep users informed and in control of their itineraries by monitoring flight statuses and promptly providing notifications about changes to their flight information. The app can even identify potential omissions or scheduling concerns with the itineraries, such as missing accommodations or timing conflicts, and provide users with suggestions.
The BlackBerry Travel app also brings together tools that travellers might need while planning on the go, including:
Hotel booking

Currency converters

Weather forecasts

Local search functionality
The BlackBerry Travel app is at a beta stage and is available free of cost. Visit http://www.blackberry.com/in/travel for more.