While we have heard rumours about Nokia targeting bigger displays for its Lumia phones, a leaked image shows that the company might as well go really big.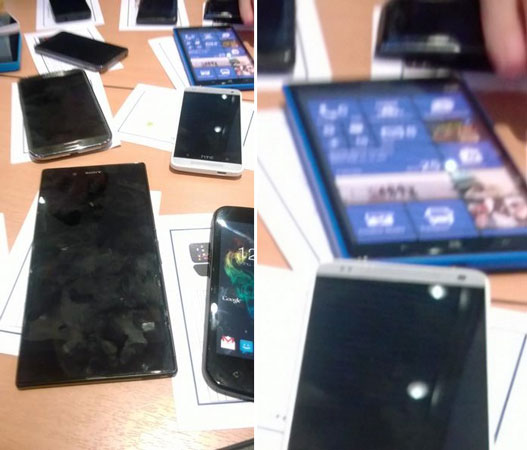 According to leaked pictures allegedly taken at Nokia France, a 6 inch Lumia device running Windows Phone Mobile OS can be seen in the blurred images. According to the information, the device is the yet to be announced Nokia Lumia 1030, which might be the first phablet device in the Lumia series.
While the Nokia Lumia 1030 has a 6 inch display, it is said that the device is spectacularly thin even though we couldn't get a good idea looking at the images. While it's hard to predict the fate of a Nokia phablet when played against by the existing phablets in the market, this is one segment that Nokia was yet to try.