Bonus Card 17 and 27 introduced by Vodafone in Kolkata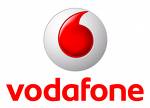 Vodafone Essar has introduced two new Bonus Cards. Bonus Card 17 and Bonus Card 27 come with one month validity and are priced at Rs 17 and Rs 27 respectively. All Vodafone prepaid customers including the lifelong customers in Kolkata and rest of Bengal can enjoy the new Bonus Cards offer available across Stores and Ministores.
Vodafone Kolkata's prepaid customers now have the option to choose Bonus Card 17 instead of the earlier Bonus Card 29 for the Friends and Family offer. The Friends and Family offer allows Vodafone customers to make calls at 20 paisa per minute to any one Vodafone number, calls to other local numbers in West Bengal are charged at Re 1 per minute and all STD calls are charged at Rs. 1.50 per minute. To activate this product, customers need to send an SMS to 144.In addition, there is a new Bonus card 27 that has been launched in the market. It is an upgraded version of the earlier Bonus card 35 with a reduced tariff. This card gives customers the option to make calls to all numbers in West Bengal at 60 paisa per minute. SMSs to local Vodafone numbers are charged at 30 paisa per SMS and to other local phones are charged at 60 paisa per SMS.