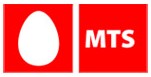 MTS India the latest entrant in the Indian mobile telephony space, today announced reaching the subscriber base of one million.The company achieved fast-track growth in the last three months, expanding its presence from Rajasthan to three more circles including Tamil Nadu, Kerala and Kolkata covering 13%of the population in the country.
Commenting on the performance, Mr. Vsevolod Rozanov, President and CEO SSTL said "The first magical number of a million gives us the confidence that the MTS brand is gaining popularity and our customers acknowledge and believe in the brand promise of superior network quality, exceptional customer service and honest & simple tariff plans.As a new telecom operator, our performance in the last 6 months has surpassed our expectations. I am confident that we will continue to progressively expand our presence with attractive pricing and superior customer care delivery "MTS as a pure play CDMA operator has achieved a share of net addition of subscribers in the range of 11-13% per month, of the total mobility market of Rajasthan, since launch on the 1st of October 2008. As of today, Rajasthan contributes 87% to the subscriber-base of MTS, while the remaining 12.5% is spread across Tamil Nadu and Kerala where services were launched two months ago. Kolkata is the latest circle to introduce the brand MTS.
MTS provides telephony connections to over 600 towns of Rajasthan, 513 towns of Tamil Nadu and 247 towns of Kerala, in addition to Kolkata where it made a foray in May this year.