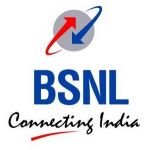 Bharat Sanchar Nigam Ltd (BSNL) today announced the launch of 5 new GPRS Packs across India for its 2G Postpaid and Prepaid subscribers. This a good move by BSNL to attract youth segment who generally do not prefer BSNL. Among the 5 GPRS Packs there is one default GPRS Plan – to use it you need not buy any Pack – you will be charged at 3 paise/10KB under this plan. Other four plans costs Rs. 54, Rs. 108, Rs. 219 and Rs. 274.
BSNL's New 5 GPRS packs in detail :
GPRS Pack

RCV MRP (Prepaid)

FMC of plan in Rs./Month

(Postpaid )

Free data usage

Additional usage charges with pulse rate of 10KB

Day/Any time usage

Night usage

Plan-1

NIL

NIL

NIL

NIL

3 paisa for 10KB

Plan-2

Rs.54

Rs.49

100 MB

2GB

One Paisa for 10KB

Plan-3

Rs.108

Rs.99

300 MB

4 GB

One Paisa for 10KB

Plan-4

Rs.219

Rs.199

1 GB

4 GB

Rs.0.01/10KB

Plan Unlimited

Rs.274

Rs.249

Unlimited

Unlimited

Unlimited
Note – (1)BSNL's all existing GPRS/EDGE postpaid plan with FMC of Rs.49 (Option-I) & "Nil" (Option-III) and prepaid data tariff/ STV-59 available with voice plan, will be withdrawn. GPRS  Plan 1 to 4 also applicable to 2G data card.
(2) The MRP in the price band upto Rs.3 (+/-) of above price considering the technical feasibility may be done at the circle level.
(3) The GPRS free data usage allowed is also applicable while in national roaming and Data usage charges beyond free usage will be same for Home LSA and roaming.