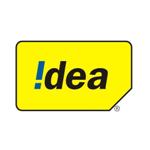 IDEA Cellular  has launched exciting 'Free SMS' packs for prepaid subscribers, in Kerala.
The new offer has been specially designed targeting high SMS user categories such as the Youth who like to stay in touch with friends and family and share jokes and other messages; and young professionals and small entrepreneurs who need to reach out to prospective customers.
As per the new range of special SMS packs, IDEA prepaid subscribers can enjoy sending upto 350 free Local and National SMS, for a period of 30 days, with a special voucher priced at just Rs. 36. Another new SMS pack, priced at Rs. 24 offers 240 free local and national SMS for a period of 10 days. Customers who wish to send only local SMS can opt for Rs. 14 voucher offering 200 Local SMS absolutely free, for a period of 30 days.
In addition, IDEA customers can continue enjoying the existing SMS pack priced at Rs. 60, offering 600 local and national SMS for 30 days. The new SMS packs are available at over 220 exclusive IDEA showrooms, in addition to other IDEA retail outlets, across the state.