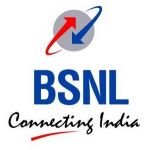 Bharat Sanchar Nigam Ltd (BSNL) announced the launch of Wimax the 4th Wireless Broadband Service in Punjab telecom circle with speed up to 7 Mbps.The Wimax services for urban areas inaugurated  by Mr.Pradeep Paliwal, CGM, Punjab Telecom BSNL.

To provide Wimax Broadband connectivity in all 20 Districts headquarter, urban areas/towns of Punjab,company installed 350 Wimax BTS towers in all districts hqrs. and major towns including capital city Chandigarh, Panchkulaa, Zirakpur, Mandigobindgarh, Samana, Rajpura, Muktsar, Rampurphul, Kotkapura, Abohar, Batala, Gurdaspur, jagroan, Phagwara and Khanna.

According to Mr.Pradeep Paliwal, Cheif General Manager, BSNL "WiMax provides a super speed and reliable broadband service over wireless media. The minimum speed is 512 Kbps whereas the highest speed which can be taken from WiMax is 7 Mbps. Each BTS tower has got around it a coverage area of 15 kms., where connections can be provided." 

The operator introduces a total of 7 tariff plans out of which 3 plans are for limited use and 4 plans are offered for unlimited use of broadband. Fixed monthly charges vary from Rs.220 per month to Rs.750 per month for plans having limited use with regard to down load/upload of data. Fixed monthly charges vary from Rs.999 to Rs.7,000 per month for plans having unlimited down/upload.

Customer premises Wimax equipment can be taken from BSNL at rent of Rs. 50 per month or can be purchased after paying the charges.