BSNL Launches Bharat Berry Push-mail service
State owned Bharat Sanchar Nigam Limited (BSNL) has today announced their partnership with Bharat Berry Technologies to provide push mail services to all its users all over India.
Bharat Berry has been in a tie up with MTNL for a couple of months in both its Mumbai and Delhi circle for providing push-mail services. And from today the Bharat Berry service has gone Pan-India with BSNL coming in too.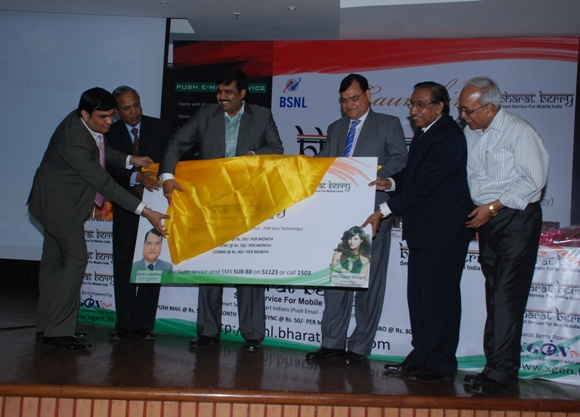 Bharat Berry's push mail technology actively transfers new emails and works well with almost every handset in the market running on Symbian, Android, Windows Phone, Blackberry and even J2ME handsets. It also provides Over-The-Air (OTA) backup of user's contacts, notes and calendar.
Mr. R.K. Upadhyay, chairman and managing director, BSNL at the launch event said, "As the mobile data connectivity is improving and data usage is growing, more and more customers are looking for push e-mail solution on their mobile handsets as a productivity tool and as a means to remain connected. This BSNL and Bharat Berry partnership will provide its customers with an easy to use, cost effective solution for their mobile push e-mail requirements."
This service is available to all 2G and 3G subscribers and to activate this service BSNL GSM users have to send an SMS in the format 'SUB BB' to 51123 and follow a few steps for successful registration of the service. Bharat Berry will offer push e-mail and personal information manager (PIM) sync is offered at Rs. 50 each on a monthly basis but users can also opt for the combo pack which will provide both the service at a price of Rs.80 per month.