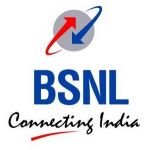 BSNL mobile services are now available at Holy Amarnath. The Union Minister of State for Communications and Information Technology Sh. Sachin Pilot along with Shri Kuldeep Goyal, CMD BSNL launched BSNL's mobile services at Holy Amarnath cave today. The Minister made the first call to Sh. N.N. Vohra, Governor of Jammu and Kashmir, from the Holy cave. The Yatra route, thus far not served by any telecom operator.
11 towers have been put up at Baltal-I, Baltal-II, Baltal Base Camp, Noonwan, Lakipora, Betab Valley, Domail, Sangam/Holi Cave, Panchtarni, Chandanwari & Chandanwari Base Camp – of which some are on motorable road some are on pony track.
Sh. Sachin Pilot said that Department of Telecom would continue to improve infrastructure and services in Jammu and Kashmir. At present, BSNL has 8.72 lakh mobile connections in Jammu & Kashmir.  BSNL has 1299 mobile towers through which it is offering mobile services to the people of Jammu and Kashmir as well as to visitors to the State. BSNL provides connectivity to 95.22% of National Highways passing through Jammu & Kashmir, 73.32% of the State Highways and 100% railway routes. 284 more towers will be installed in the State in 2010-11 to ensure smooth and widespread coverage. Out of 6471 inhabited villages in the State, 5994 villages have already been provided with Village Public Telephones.