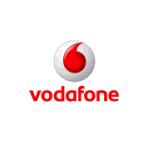 Vodafone (Karnataka) has announced the launch of new Bonus offer for its prepaid customers. At the lowest priced denomination of Rs 4, prepaid subscribers can now choose from services such as additional talk time, local night calls and Free SMSes.
Customers can avail information about the Rs. 4 Bonus offer and also activate the service by dialing the special toll free advisory number *121*. On activation, Rs. 4 will be deducted from the main account balance and the benefit will be valid for one day. 
Benefit/Offer

Validity

To activate

Call (toll-free)

Dial (toll-free)

Calls to local Vodafone mobiles @ 10p/min

24 Hrs

12121

*444*2#

400 Local & National SMSes

24 Hrs

12122

*444*3#

8 Local & STD mins

24 Hrs

12123

*444*1#

40 Night Talk mins to local Vodafone mobiles (between 11pm – 7am)

24 Hrs

12124

*444*4#
Please note :
Applicable for all Prepaid subscribers across Karnataka. Customers can avail of multiple opt-in on a single day and will be charged Rs 4 for every option/offer. The offers are not on auto renewal, and need to be activated daily by the customer.

Customers can also call 121 (toll-free) directly to activate.


A customer would need to have a minimum balance of Rs4 to opt in. Service will be activated within 1 hour of request. Rs 4 for each offer will be deducted from subscriber's available Main Account balance, and the benefit will be valid for one day.
Vodafone also unveiled its latest advertising campaign to announce the launch of its revolutionary bonus offer priced at Rs. 4. The brand new television commercial (TVC) features an animated parrot who thinks that these days it is very difficult to buy anything for chaar rupaay.