BSNL re-launches NESAM Prepaid plan in Chennai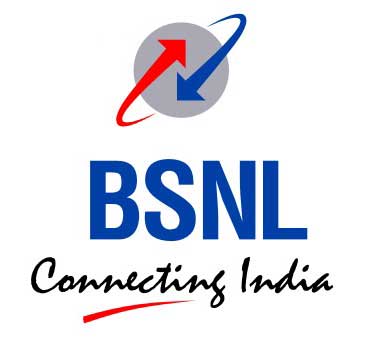 BSNL today re-launched the "NESAM" 2G prepaid plan for its subscribers in Chennai Telecom Circle. The speciality of this plan is that you get to call 5 Friends and Family numbers (Within Chennai and TamilNadu) at a reduced call rate of 10p/min on-net and 30p/min off-net. Call charges to other BSNL numbers is 1p/sec and 1.2p/sec for other networks. Calls made while roaming will be chargeable at 1.2p/sec for both incoming and outgoing.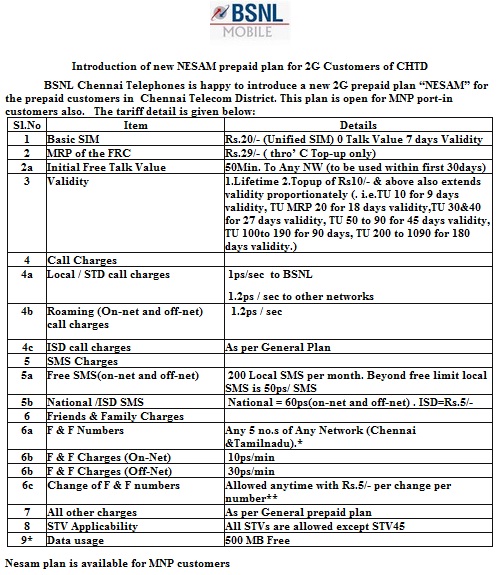 The NESAM pack comes with the Life Time validity at Rs. 49 and Initial Free Talk-time of 50 Minutes.
The subscriber will also get 200 Local SMS/month free. Beyond that it is chargeable at 50p/SMS. If the subscriber activates all the 5 F&F numbers he will also be entitled to get 500MB of free Data usage.
This offer is also valid for MNP customers.
This promotional offer is valid for 3 months from 16-09-2011 to 14-12-2011.