Bharat Sanchar Nigam Limited (BSNL) has announced the introduction of a special Postpaid Unlimited  Data plan for its

3G 

users in all its South Zones.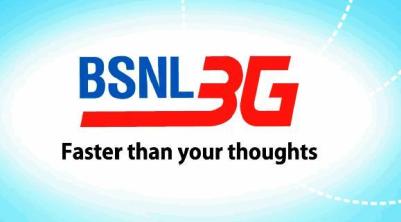 BSNL will now allow its Postpaid 3G users to enjoy unlimited data usage for 30 days wherein the monthly rental for the plan is just Rs. 700.

Under this plan, BSNL would allow data usage up to 6 GB at a maximum speed up to 3.6 Mbps. And after the 6 GB data limit is exhausted, BSNL would downgrade the speed to 256 Kbps but still the usage would remain unlimited for the rest of the remaining days.

This plan is being launched as a promotional scheme for 90 days with effect from 16.07.2012 and is for Postpaid users only.
 
At just Rs. 700 and 6 GB of data at 3G speed the plan seems to be great for users who have limited 3G usage. And the speed offered after the 6 GB is over is also 256 Kbps. If we compare this plan to Aircel's 997 Unlimited plan which offers 10 GB data and later speed of 128 Kbps, BSNL's plans look much better.