BSNL has been offering its Broadband plans with FUP since quite some time now. Today, BSNL announced a new Broadband plan which will offers its users unlimited data with no FUP. The plan will cost Rs. 1199 and will offer a speeds up to 2 Mbps. Repeating again, there is no FUP for this plan which means, the speed won't go down no matter if you download 1 GB, 10 GB or 100 GB.
With this plan, the subscribers will also get unlimited free voice calling to any network in India. Below are the complete details of BBG Combo ULD 1199.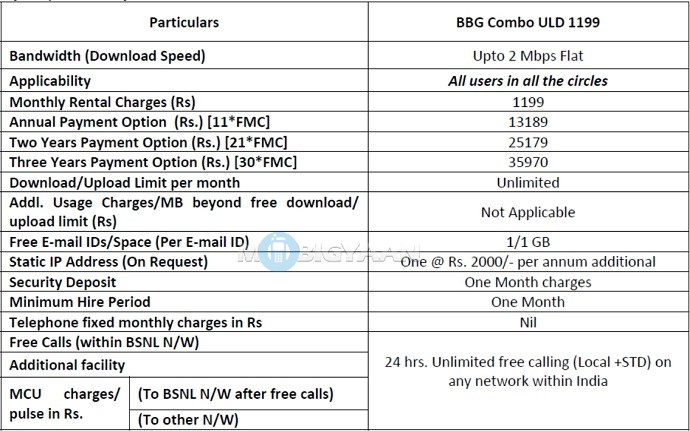 Here's some additional Gyaan for you. Remember when BSNL announced its Broadband plan that offers unlimited data at 1 Mbps for Rs. 249, there were a lot of people who compared the BSNL Broadband data rates with Jio 4G, we suggest you not to compare this or any other Broadband plan with 4G plans of what Reliance Jio or any other telecom operator is offering. While such comparison will attract lot of attention but it's unfair to compare the data rates of those two due to multiple factors like speed, mobility etc.
Do share your thoughts on the new BSNL Broadband plan and Data price comparison of Jio 4G and BSNL Broadband.