Airtel has introduced 'Airtel Shop' which is the company's online store that offers deals on mobile handsets, digital TV, and broadband connections. The online shop is basically aimed for the convenience of the consumer as they can easily get any of the above mentioned products and services by just sitting at home and not having to visit the retail stores.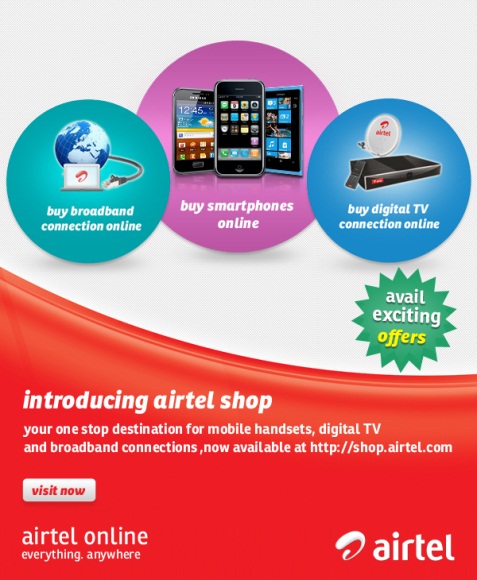 The website is said to be user-friendly and has proper categories of all the products and services making it all easier to buy.

Some of the offers that the Airtel Shop is offering include:
1) Upto 33% off on mobile devices with exclusive airtel plans.
2) Rs 500 cashback on new broadband connections.
3) Rs 250 cashback on new digitalTV connections.
Visit the Airtel Shop over here.