If you ask us what's new, we'll say nothing. We just have another Samsung's 'Next Galaxy' or Galaxy S3 leak which is here to confuse us again. This time a tipster has sent an image to almost all major blogs, which is 'SAID TO BE', the Galaxy S3.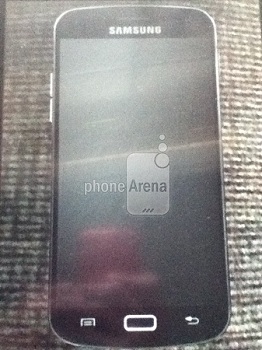 Now this image can actually turn out to be the original Galaxy S3 as it goes on to match with the sketch that appeared on a probable S3 user manual that leaked yesterday.

The leak also almost confirms that the device may arrive with a physical home button and two capacitive buttons, which was again indicated in leaked user manual. The device also shows us that the S3 may go on to arrive with a curved design just like the Galaxy Nexus, which is actually a nice addition.

The volume buttons are also kind of same, and there's no arguing with the trademark black and silver seen on a number of Samsung devices. This leaked image, actually seems to be a genuine leak, but if is the final design that the device will arrive with on May 3 in London is a major question that we'll only get to know about when Samsung takes the covers off the Galaxy S3.

Till then stay tuned to us for more.