Amongst all the strong rumours doing the round surrounding the Samsung's 'Next Galaxy' device, presumably the 'Galaxy S III', the latest in a bit interesting.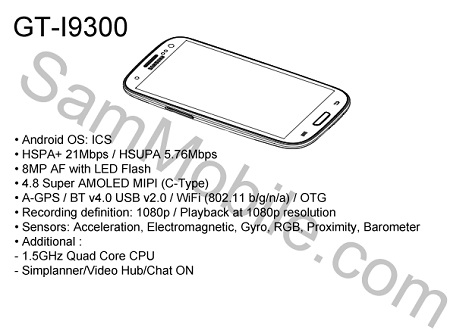 A probable user manual of GT-I9300 has leaked with some interesting specs and sketch of the device. From the Day 1, GT-I9300 has been related to the Samsung Galaxy S III.

Going by the specs mentioned on the leaked manual, the GT-I9300 is to arrive with a 4.8 inch Super AMOLED MIPI (C-Type) screen, which is something new that we are hearing. Also until now the screen was rumoured to be of 4.6 or 4.7 inch and here it is 4.8 inch.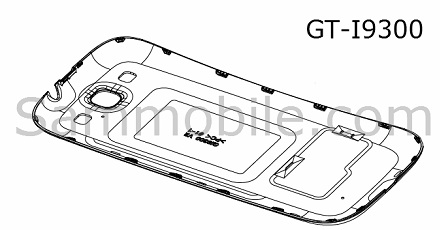 Next up is the 8 MP camera with AF and Flash, which is now contradicting with previous rumours that the S III will arrive with a 12 MP camera. Just yesterday
Samsung announced the 1.4 GHz quad-core Exynos 4 processor
which is confirmed to be arriving on the Next Galaxy and here on the manual it is being indicated that the GT-I9300 will be arriving with a 1.5 GHz Quad-core Processor which totally puts the authencity of manual's specs to question.