We have already had a peek at Sony's roadmap for 2012 and it seems that the next flagship is going to be the LT29i codenamed Hayabusa. The smartphone is said to make an official appearance in June and will boast a 13MP camera with a lot of features.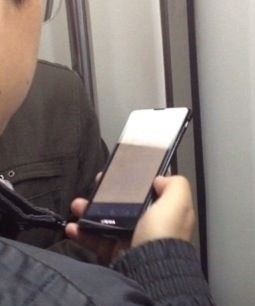 A prototype of the handset has also been leaked which tells us that it will be a full all-display smartphone and will have on-screen Ice Cream Sandwich buttons.

Rumoured specs that have developed include a 4.55 inch HD Reality Display, a 1.5GHz dual-core Snapdragon S4 chipset, a 2200mAh battery and it will be super thin at just 7mm. The 13MP camera will have advanced features like HDR and improvement in low-light performance.
With this, there is also a rumour emerging that October might see Sony's first quad-core chipset embedded smartphone which will be the LT30i with an OLED display. Till then we shall drool on the LT29i and hope that we get to see some more of device before June.