Foraying into the device market has become a favorite pastime of mobile network providers. After Reliance and Airtel, it is now BSNL's turn to venture into the tablet market.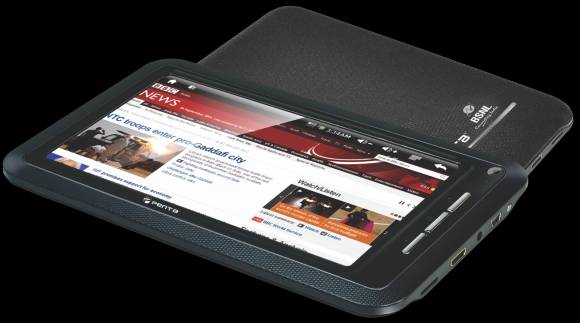 BSNL is the first nationalized company to come out with its own tablet. But there is more to that. Rather than relying on Chinese device manufacturers, BSNL has come up with tablets from an Indian company, Pantel that goes by the name Penta in India. It heralds good news for Indian device manufacturing industry, which is currently in dire straits not only due to Chinese competitors but even due to the debacle that the Aakash tablet has turned out to be.

So, what does Pantel/BSNL offer? Lets have a look.
The Panta IS70R is a 7-inch resistive touchscreen tablet. It is one of the cheapest tablets in the market, priced at just Rs. 3250. It runs Android Gingerbread, which is uprising given its price tag. Under the hood too, a 1 GHz processor doesn't disappoint, but a 256 MB RAM means your tablet wouldn't be too fast. The built-in 2GB memory can be expanded with 32 GB MicroSD storage. There is no mention of Bluetooth connectivity but the tablet offers Wi-Fi Connectivity. BSNL offers this tablet at Rs. 3,499 with 3 months of 2G data free. In case you would like to subscribe to the 12-month plan from BSNL, you can get the tablet for free as you would have recovered the entire cost of your tablet in the data plan.
All in all, it seems a nice investment to say the very least. But how to pre-order it in case you are interested has peaked.
•    Click on Pre-Book now
•    Get your confirmation no. and save it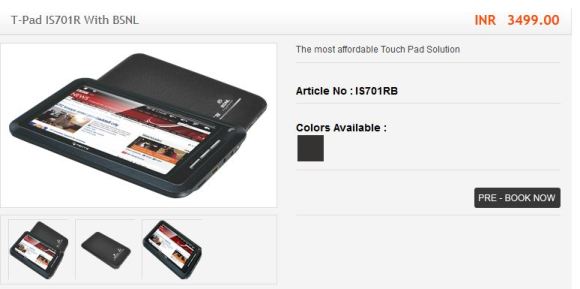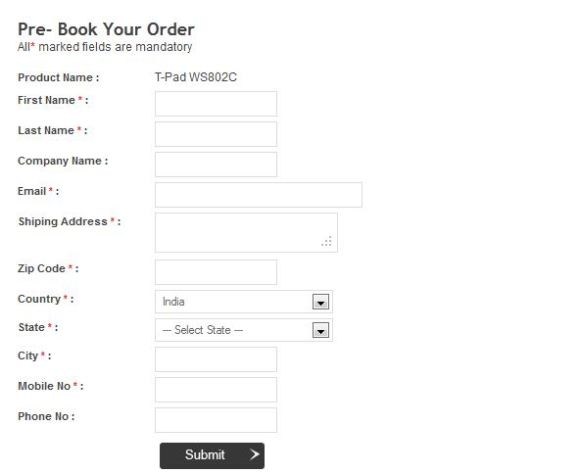 You can also pre-order the tablet by phone by calling on the following numbers – (0120) 427731-32, 4308999 or 4308999. Pantel also has a toll-free number 1800-103-7739. Here too, you will be asked for your information and given a confirmation number. As of now, Pantel accepts cash on delivery but after March 5, they you might even be able to pay for the tablet using online banking.
Everything feels exciting about this tab as of now – pre-order, cash on delivery and most of all the price tag and the specs.