In what would be seen as relief to customers on cellular roaming, the TRAI has now reduced the tariffs for roaming services.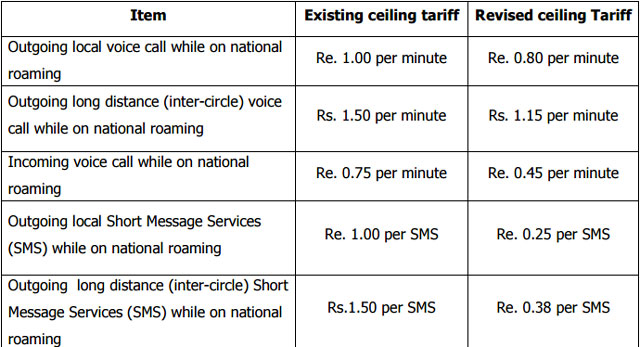 The Telecom Regulatory Authority of India (TRAI) has announced that it has reduced the ceiling tariffs for roaming calls and SMS throughout the country. Further it has also made it mandatory for all telecom operators to provide customers special roaming tariff plan. Post the announcement, subscribers would save at least minimum 35 paise per minute on calls and minimum 1.12 rupees on SMS.
As for the special roaming tariff plan, TRAI has mandated that these be rolled out to both the pre-paid and post-paid subscribers. Once under these plans, which would come at a fixed cost, incoming voice calls while on national roaming shall be free. The new tariffs would come into effect on May 1. 2015.