Camera Extras and Contact Share now available for all Nokia Lumias
About a month back, Nokia had announced the launch of Camera Extras app for its Lumia range of

smartphones

but back then, the app was available in selected regions only.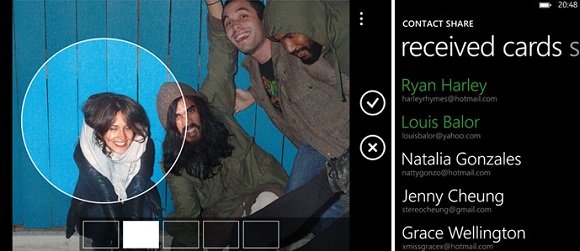 But starting today, Nokia has made the Camera Extras app along with Contact Share app available for all the Lumia devices all over the world.

On one hand, where Camera Extras enhance Lumia's camera with a host of new functions and shot choices, Contact Share is an easy way of sharing your contacts by SMS or email.

Features of Camera Extras:

Smart Group Shot: Capture great group shots in just one attempt by choosing the best faces from a burst

Action Shot: Capture fast-moving action shots with just one click and significantly improved shooting speed

Panorama: This new control feature makes it easy to capture beautiful panorama shots by finding the image in the sequence

Self-timer: Set up your Lumia on a stand and get yourself into more photos
Contacts Share takes away the hassle of giving or receiving contact information with your friends, family and colleagues. Rather than writing anything down, or typing it in, it can now be all done by SMS and email. This is faster and also eliminates the possibility of writing and typing in the wrong number.

Download Camera Extras for your Lumia from here.
Download Contact Share for your Lumia from here.