It has been quite some time rumours of the Motorola X Phone are not in the news, but we have hope that the device is making progress. To reassure us, camera sample from the alleged device have been leaked.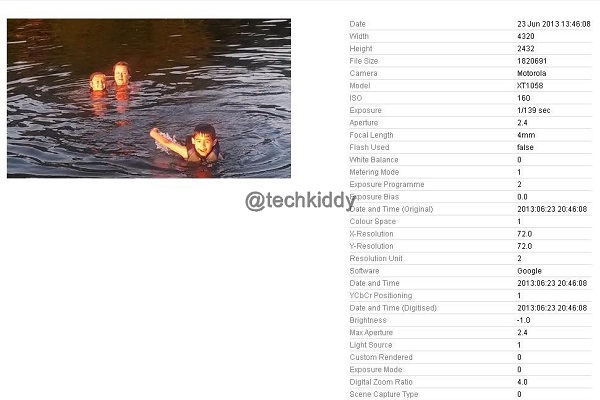 As per details available from the camera samples, the photos are taken from the XT1058, which we all know is the Motorola X Phone variant for AT&T. The original image size according to Exif data is 4320 x 2432 pixels, which implies a 10.5 MP camera with a 16:9 aspect ratio.
Sadly the image that we see taken from camera samples is not sharp enough, which apparently is due to its 2.4 aperture. But it would seem that the camera cannot perform well in low light conditions, which may be a major drawback. But on the plus side it has a 16:9 aspect ratio, which is hardly seen in smartphone cameras.