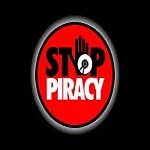 There was a time when every home in India used to have at least a dozen music cassettes or Cd's. Unfortunately, the Internet and mp3 revolution had turned many towards pirated music. Given the lack of innovation from music labels, who still rely on go-to-store-and-pick-up model more than anything else, people were bound to find faster and easier ways to get audio. Though labels came out with better pricing of audio and video CD/DVD, it was too late. II always wondered why the music labels are not trying subscription service or something like Amazon mp3 or Rhapsody. Instead, labels like T-Series still sell music CDs online. Who will purchase latest music CDs online, wait indefinitely for that to arrive at door step when one can download music in few minutes.
The era of digital music:
Less than half a decade ago, Apple was among the minority in online music stores. Walmart and Amazon, who used to sell music content online (purchase Cd's on their stores to get them shipped to doorstep). The rise of iTunes Music Store changed the way music was purchased. Thanks to the try and download model and aggressive pricing, iTMS quickly became No.1 music store in USA., thus paving the way for pay and download type music sale.
What is subscription music:
Unlike the pay per album or per song model, subscription music gives you access to specific number of downloads per month or unlimited downloads over a period of time. Napster is such service where you pay 10$ a month for unlimited music playback online or download to mobile device. Isn't it great. At 450 rupees a month, you get access to tens of thousands of songs that you can download and listen legally. If you are too lazy to handpick music, many services offer Internet radio channels to which you can tune in to for non-stop ad free playback.
Why Subscription music:
The main advantage with subscription music is that you are not paying for each and every song. Unlike the traditional way, you will  lose nothing but few minutes of time if you download  a bad music album. This gives you freedom to try out new type of music without fear of losing money. With added features like 'Recommendations', 'Ratings' etc, you need not elsewhere to find out how good the music is. Apple has recently introduced itunes Ping which is a social network where fans can communicate with artists. All these things can only be dreamt of in retail market.
Nokia Ovi Music:
The service was first launched on August 29, 2007 and first released in UK in October. In India, the service was initially offered as a limited number of songs download for few Nokia XpressMusic phones like 5800XM, 5130XM. Later, 5235, X6 came with 'Comes with Music' tag, offering free music download for a year. Unlike some popular subscription services where the songs will not be usable after the end of subscription, Nokia allows you to keep the songs even after the subscription period, till the device is dead. Do note that this service is only for Nokia devices and the content is DRMed. Which means that the songs can be played only on the phone or the PC to which the songs are downloaded. And there is no way to purchase subscription for Nokia devices that doesn't come with this service. Which means that once the subscription period is over, you can either keep playing the songs that you downloaded till now or go back to the old ways of purchasing music from retail market. We are hoping that Nokia will soon find a solution for this.
Now, there are more than a dozen Nokia phones that offer free downloads from Ovi Music Store. Thanks to the partner ship with IMI and with labels like TSeries, BMG, Venus, Nokia is able offer millions of songs through Ovi Music to it's smartphone devices. Here is a list of compatible devices that can use "ovie music subscription" http://www.nokia.co.in/support/download-software/ovi-music-support/compatibility-and-download/compatible-devices.
One look at Ovi Music store and you will know that it gets all the latest music from major labels and at the same time, gives you access to thousands of songs from 'Golden Era'. The Nokia Indian music store offers really wide range of genres from International music (pop, rock, hip-hop) to regional music (devotional, telugu, tamil, oriya etc) and there is no doubt that this is one of the largest online music store available in India.
How to get Music:
Once you purchase a Nokia phone that comes with music subscription, you need to register an Ovi account that you can use to login to Ovi Music Store. There are two ways to download music. You can either download the music to your phone over the air or you can download the music to linked PC or Mac and then transfer the music to your phone. In either case, the entire music download history is maintained and hence it is very easy to re-download music in case you format or reset your phone.
If you are a music lover and if you are given an option to go for same mobile with music subscription for few more rupees extra, please go ahead and turn yourself into music millionaire. Making music is not an easy task and the music makers deserve respect. The best way to show them your respect is by purchasing music. And what better way than using a service that gives you total freedom on what you want to hear and how.
Kill Piracy. Save Music.