One of the most accurate source for info about an upcoming smartphone is usually the smartphone case manufacturer, as they generally have the correct data to ensure proper fit. One such manufacturer has decided to share the info with us.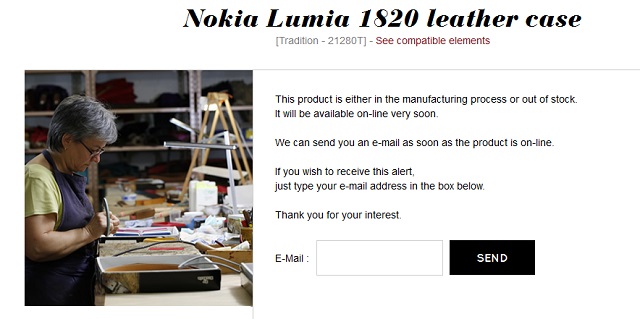 A reputed French case manufacturer, Noreve, has revealed information about as many as three upcoming major smartphones. The first is the heavily rumoured Nokia Lumia 1820. The other two are variants of the Samsung Galaxy S5 – the obvious Galaxy S5 mini and Galaxy S5 zoom. All the three devices have surfaced earlier.
According to the manufacturer, the Nokia Lumia 1820 will flaunt a massive 5.2 inch display with ultra-high 2K resolution. Not just that, the device is said to be powered by the Snapdragon 805 processor along with 3 GB of RAM and 32 GB of internal memory.
As far as the Samsung Galaxy S5 Mini is concerned, not many details are currently available. However we can expect a 4.5 inch display. The Galaxy S5 Zoom on the other hand would have a 4.8 inch display with a quad core processor and 2 GB RAM. As expected the device may come with a protruding 20 MP camera.