Casio to launch new G-Shock Bluetooth 4.0 watch
Japanese watch maker Casio is said to be launching the G-SHOCK GB-6900 watch next year. The watch can be connected to some smartphones via Bluetooth. It has Bluetooth 4.0 with LE (Low energy consumption) and will be compatible with various Medias Android handsets that will be launched in Japan.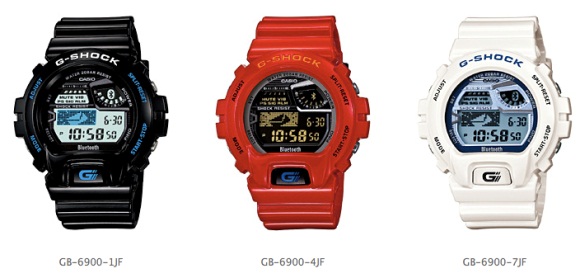 Whats's unique here is that it is the first ever watch to carry Bluetooth 4.0 with LE and the low powered Bluetooth technology means that watch can go for 2 years without a battery change. SWEET !
The watch can be connected to your handset and the watch shows incoming calls, emails, or SMS on its display. You can also switch your handsets to vibration mode by pushing a button on the watch or even set alarms.
The watch will probably hit Japan in March and will cost 18,000 Yen ($231).

Via