Samsung Galaxy Devices [Pictures]
So Samsung has been shelling out huge profits with its Galaxy range of devices. The tabs and the smartphones have been a big success worldwide and are still doing great.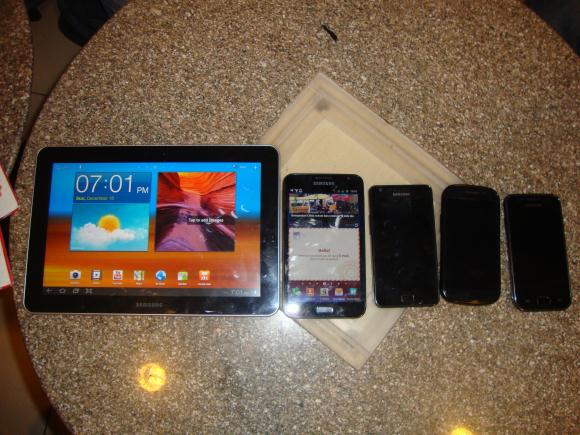 Here are a few hands on pictures of some of the Galaxy devices uncluding the Galaxy Tab 750, Galaxy SII, Galaxy S, Galaxy Note and the Galaxy Nexus.