There aren't many rugged smartphones available in the market today except a few including the Motorola Defy+, Samsung Rugby Smart and the Casio G'zOne Commando. So here's a new entrant, this time from Caterpillar, who is better known for its construction equipment.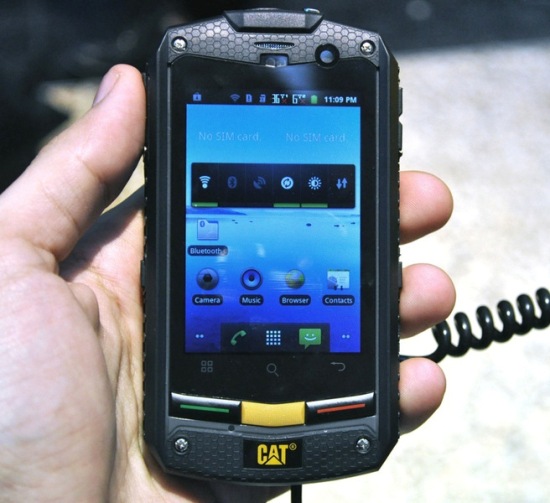 The CAT B10 is IP67-certified and comes with a 3.2-inch display and will have Asahi strengthened glass.

The device is water, dust and shock resistance and is covered in rubber for proper protection. The smartphone runs on Android 2.3.5 but an upgrade to Android 4.0 is imminent. The processor is a 800MHz Qualcomm and the handset also has a five-megapixel rear camera with a front-facing webcam. The CAT B10 will be available worldwide towards the end of May, (not very sure about India) and is priced at €379 (about Rs. 25,000).
Rugged smartphones like these can be a big hit in a country like India, as the conditions over here are pretty tough on delicate smartphones. Don't you think so?