CES 2013 has kicked off and NVIDIA took the center stage today to announce the launch of 'The World's Fastest Mobile Processor' – NVIDIA Tegra 4 for

smartphones

and tablets. The Tegra 4 features 72 custom NVIDIA GeForce GPU cores which are six times the GPU horsepower of Tegra 3.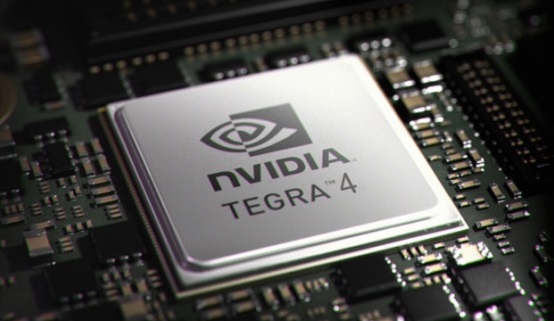 It is also the first quad-core processor with Cortex-A15 cores which delivers 2.6x faster web browsing and breakthrough performance for apps.

NVIDIA compared the Samsung Nexus 10

tablet

with a prototype running on the Tegra 4 processor and the new processor was able to load 25 web pages in just 27 seconds which is nearly half the time taken by the Samsung Nexus 10, which shows how fast the processor is.
 
One of the most important feature of the Tegra 4 is that it arrives with worldwide 4G LTE voice and data support through an optional chipset, the fifth-generation NVIDIA Icera i500 processor which is said to be more efficient and delivers 4 times the processing capability compared to its predecessor.
 
Tegra 4 also packs in the Computational Photography Architecture, which automatically delivers high dynamic range (HDR) photos and video by fusing and using together the processing power of the GPU, CPU and the camera's image-signal processor.
 
The HDR capability of the new processor captures images, including those taken with a flash, in the same way they are seen by the human eye. Coming to the power consumption, NVIDIA has said that the Tegra 4 consumes up to 45 percent less power when compared to the Tegra 3, in common use cases and it enables up to 14 hours of HD video playback on phones.