Sony has unveiled its first smartphone in the Xperia NXT series – the Sony Ericsson Xperia S at the CES this year. Running on Android 2.3 this device comes loaded with a 12-megapixel HD camera and a 1.5 GHz processor. The Xperia S will be the first phone under Sony's flagship. It will also demarcate a new future for Sony and Ericsson.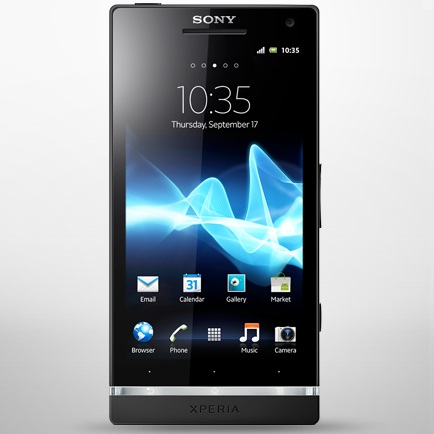 Equipped with 4.3-inch 720p HD display, Xperia S comes with Mobile Bravia Engine for better viewing experience. It is compatible with bigger screens such your TV using the Bravia Sync technology via DLNA and HDMI.
One of the highlights of the Sony Xperia S is its 12-megapixel HD camera that will come equipped with Sony Exmor R technology; it can click with just 1.5 seconds standby time.
The Xperia S  is also a pro with accessories. It will come with Bluetooth Android headphones, one of the first headphones in the world that will also display calls and messages. When detached from the phone, it will function as a radio/MP3 player. Sony will also provide a smart watch  – an accessory that will let you display all your content on a watch that can be strapped to your wrist. Besides essentials such as an image stabilizer, 1080p HD video recording, auto focus and face detection, the handset will also support 3D panorama and 3D surround sound.
The Xperia S scores on 3 counts: Sound, video and display technology. It is built to give competition to phone such as the Samsung Galaxy S2 and the iPhone 4S. While the Xperia S is expected to hit the US markets in mid-2012, we hope that it can make an appearance in India at least by September.

For read detailed Sony Xperia S Specifications visit here.