Often your default search provider is changed by some other apps or you don't like the existing search engine provider. And for that, you have to change default search engine in Firefox browser. Like most of the users are using Google Chrome browser on Android, many users including me are also using Mozilla Firefox browser as an alternative. No doubt Google Chrome is a great browser, however, it doesn't support extensions like its desktop companion. But in the case of Firefox, it gives you the freedom to use the add-ons just like you use it on the desktop browser.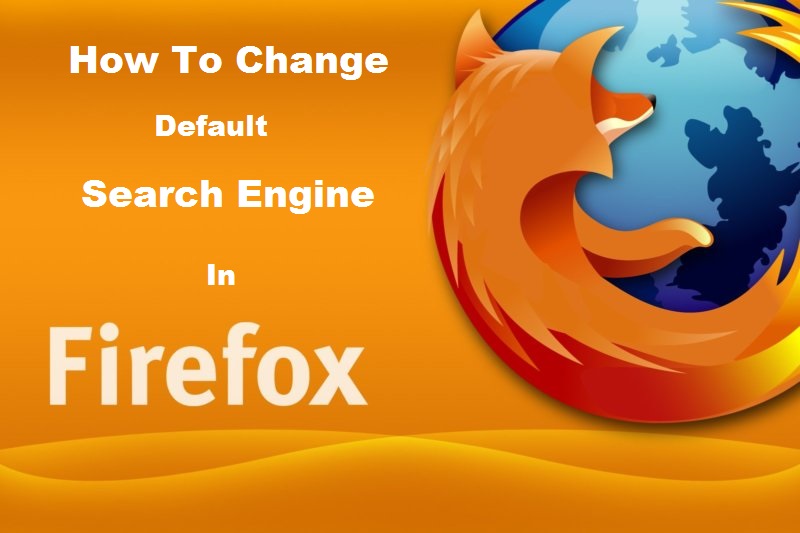 So, whether you use the Firefox browser for add-ons to block the ads or just using it as an alternative to Google Chrome for surfing your favourite websites, you will always require a search engine provider to search your queries and if the results aren't convincing with the default provider, you might want to switch it.
How to change default search engine in Firefox browser for Android
On your Firefox for Android, go to Settings -> Customize -> Search and change default search engine in Firefox browser. Check the step-by-step procedure below.
Step 1: Open Firefox for Android on your smartphone and tap the three dots located on the top-right corner. A drop-down menu will appear. Select Settings as shown.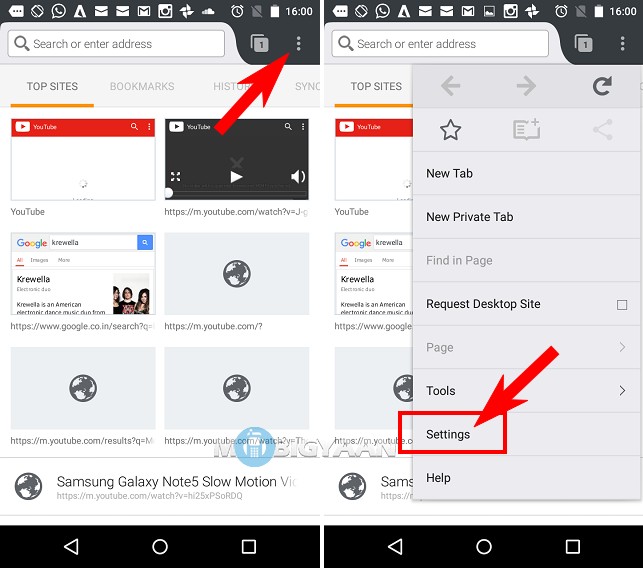 Step 2: Under Settings, tap on Customize and then Search. This tab has the option to change default search engine in Firefox for your Android device.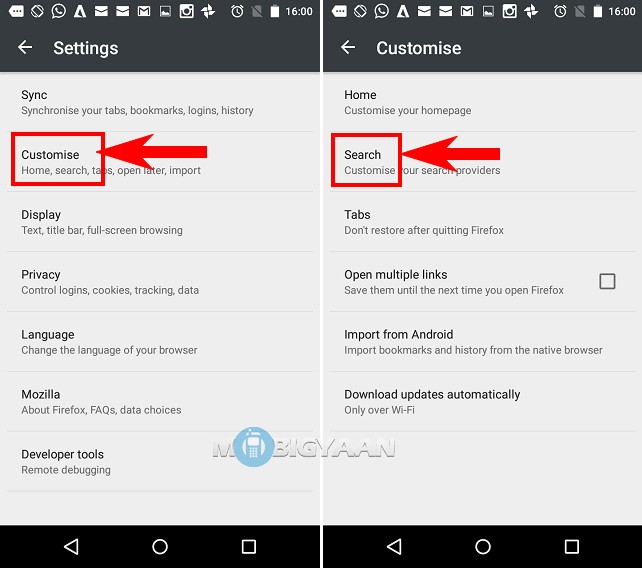 Step 3: Now, here you will see a list of search providers available on your Firefox browser. Choose the one you want to set. If you want to set Microsoft Bing as your default search provider on Firefox for Android, then just tap it and set as default.
Know that only one search engine provider can be chosen at a time. You can always come back to Setting on your Firefox browser and change it. The listed search engine providers can be removed if not required. There you have the option to remove below the set as default option.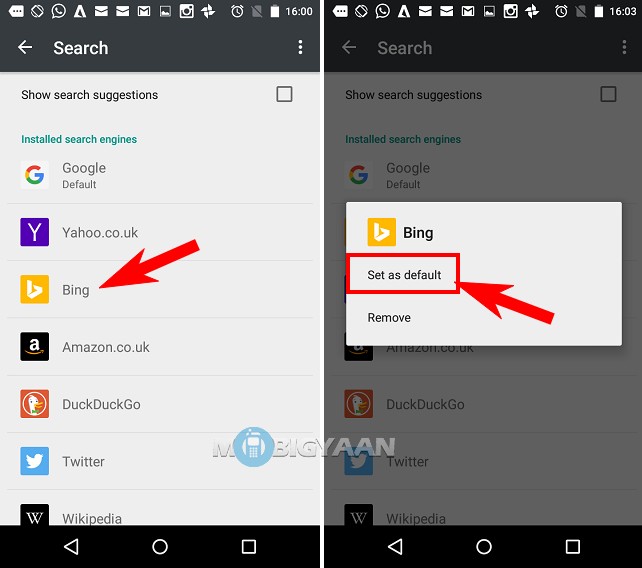 You are all done. Search the stuff you like with your favourite search engine provider on Firefox.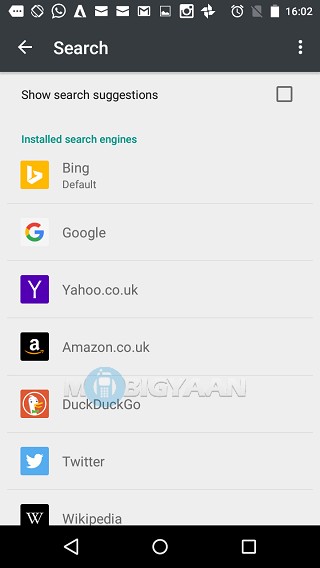 If you are a Google Chrome user, you might want to check how to change default search engine in Google Chrome.
If you have any queries about this guide, post them in the comments, we will get back to you. Visit more guides at How-To Guides.