In order to comply with the latest TRAI directives for not 'Misleading tariff Plans' to all telecom operators, BSNL has announced a few changes to its 3G data plans.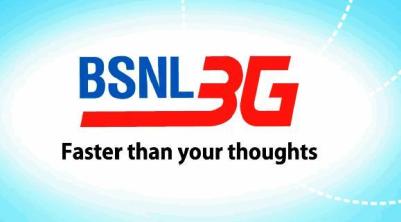 Now the Plan Voucher is priced at Rs. 51which will come with a validity of one year. After the validity ends after 1 year, 3G user has to go in for the same Plan Voucher to extend the validity.

With the Plan Voucher 51, 200MB to be used within 30 days from the date of first time activation. On subsequent loading of plan voucher, free data usage of 200 MB will not be available. This voucher is available via C-Topup and applicable for 2G & 3G data plans with sale of BSNL data card or any of the BSNL bundled data card.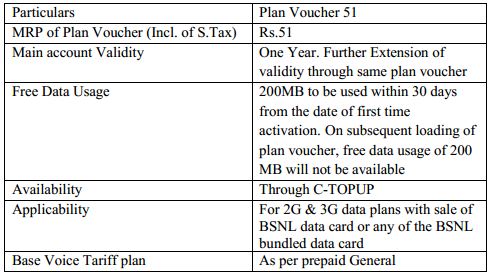 With this BSNL has also made loads of changes to its other data plans. Now all 3G DATA RCVs are offered as STVs and Longer validity RCVs of MRP. 3102 & Rs.5003, both with 180 days validity are withdrawn and no longer available for users. Existing data packs of MRP Rs. 101, 202, 403, 607, 716, 751, 1261, 1576, 2502 & 3002 will be available through CTOPUP.
Also short term validity data vouchers like Rs. 12, 23 and 53 will continue to exist offering free data usage in MBs along with validity are offered as STVs. But 3G data topup Vouchers of MRP Rs. 191,105 & 353 and unlimited data plan 992 are withdrawn. 3G Data Trial Pack MRP Rs.121 is now renamed as 3G Data STV.

It is to be noted that since 3G Data RCVs are renamed as STVs, usage of these STVs will not increase the validity of main and dedicated accounts both. Hence, to extend the validity beyond the initial validity of one year, the data plan customer has to use Plan voucher Rs.51 only.

Also the pricess of all the vouchers may differ by +/- Rs. 2 or Rs. 3 from circle to circle, so please ask your retailer or BSNL office before opting in for any STV.