When it comes to Google, rumour-mills work in their full capacity to leave no stone unturned and make us believe that the rumour in question is the truth. And from the past few weeks, it has been the rumoured 'Google Nexus' Tablet which is the talk of the town.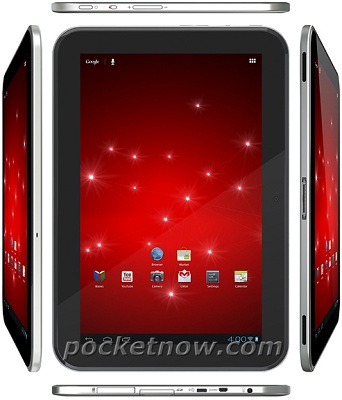 Now a picture of a probable 'Nexus Tablet' has popped up at PocketNow, the experts who love to get their hands on images like these. The picture of the tablet looks clean giving us less chances to think it's a fake.

What makes us think that this is the Nexus Tablet? Well the only visible icons on the tablet are all Google tablet with Google's logo appearing at the top. There are no third party apps that are likely to be seen when we see some other OEM release their tablets' picture. Then there are the Android Ice Cream Sandwich based soft keys and the time still at 4:00 which goes on to match any Android ICS running tablet. 
 
But then there are suspicions over the picture being an original too. For example, the Android market logo still exists on the homescreen whereas the Android Market is dead and Google Play is in existence. And another thing is that the tablet looks over sized to match up previous rumours of Google planning to launch a 7 inch tablet and not a 10 inch one. 
 
While we are considering all this, AndroidCommunity has pointed out that we have seen the tablet earlier too. They went hands-on with Toshiba's 7.7 inch prototype tablet at the CES and the image carries much similarity with it. So has Google shifted from ASUS to Toshiba? Well it can be. 
 
But if this tablet is actually a 'Real-Deal' then, expect the search engine giant to unveil it at the Google I/O conference in June. Will this tablet go on to beat the iPad and the surprisingly successful Amazon's Kindle Fire? Well time will tell.