Chinese variant, GT-I9502, gives first look at Samsung Galaxy S IV
With just a few days remaining for the launch of the Samsung Galaxy S IV, new images of a Chinese variant of the device have leaked out and if the reports are not wrong, the upcoming Galaxy S IV would look just like this device.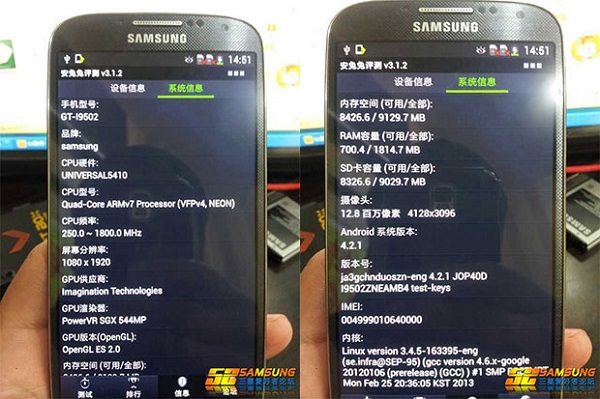 The images leaked show the Chinese variant, Samsung GT-I9502, which is what the Galaxy S IV may look like. The images show a device with rounded edges, just like the Galaxy S III. Interestingly, all other leaks till date point towards a rectangular body, somewhat like the Galaxy S II. For all we know, this may not at all be related to the Galaxy S IV.
The device matches all other specs leaked till now, the 1080p display, the 1.8 GHz quad core processor, the 2 GB of RAM, the Android 4.2.1 OS and even the 13 megapixel rear camera. This has made some even claim that this could be an undercover prototype of the device with the Galaxy S IV specs but with an entirely different look. A clear picture of this will be presented on March 14.