Google Chrome is one of the most popular web browser available across devices and is mostly used as a primary choice of browser for many of the users. There are a lot of people who have multiple profiles created for using the Chrome browser on the device, depending on personal or professional usage, or multiple users sharing a single device.
Each Chrome profile contains bookmarks, history, passwords and other content. The same profiles can also be used by the user across all your computers and mobile devices. If you are one of those users who have different profiles set up for accessing the web browser and frequently switches between them, then it becomes easier if you have a dedicated shortcut to launch Chrome with the selected profile.
In this step-by-step guide, we will show you how to quickly and easily create desktop shortcut for different Chrome profiles to open the web browser on your computer.
How to create a Chrome profile shortcut on the desktop
Step 1: Open the Chrome web browser on your computer.
Step 2: When the browser opens, click on the user profile icon from the top-right corner of the app.
Step 3: Select the "Edit" option from the drop-down menu that appears on the screen.
Step 4: When the Customize Profile page opens, toggle the switch On for the "Create desktop shortcut" option.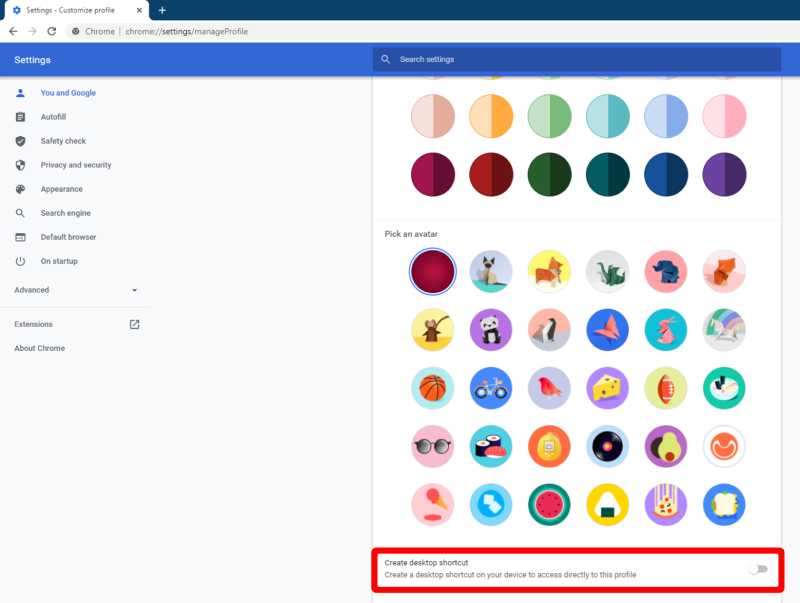 That's it. Once you have followed the above-mentioned step-by-step guide on your computer, then the Chrome user profile shortcut will be created on the desktop. You can repeat the steps for other profile if you want to create desktop shortcut for multiple or all the profiles. The shortcuts created have the profile name, making it easier for the users to identify which icon is for which profile. When the Chrome browser is opened with any of these newly created shortcut, the browser automatically loads with the selected user's profile.