Google has just released the Chrome Remote Desktop app for Android devices and the app is now available at the Play Store for your downloading pleasure.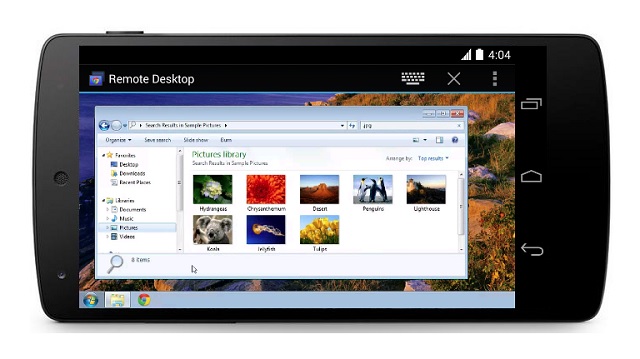 The Chrome Remote Desktop app will give you the ability to remotely access your Windows or Mac computer. You will need to enable remote access on your Windows or Mac PC through a web app on the Chrome Web Store and you're set.
You can open the Chrome Remote Desktop app on your Android device and select your computer and you will have access to it as if your were sitting right in front of it.
Right now, the app is only available for the Android devices but Google plans to bring the app to iOS devices later this year. As always, we'll keep you posted.
You can download the app by hitting the link below. Do tell us, how you like it?
Chrome Remote Desktop – Google Play Store