Quite recently Google has been releasing quite a few stock Android apps on the Play Store. Now Google has released its own camera app for the Android devices.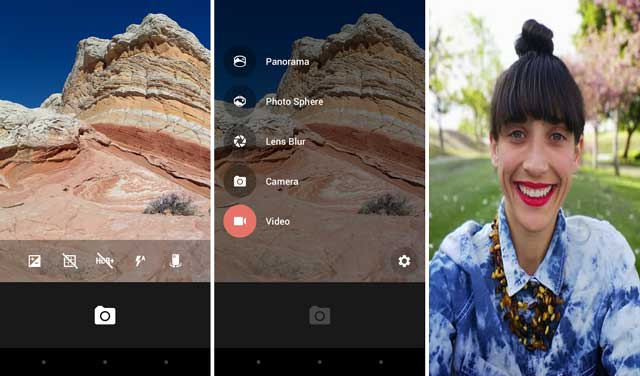 The Google Camera app is now available for download on the Google Play store for all Android devices running version 4.4 KitKat. While the app has the basic functions of taking a picture and recording a video, there are some really unique features like the Lens Blur effect and Photosphere added to the app.
The Lens Blur feature gives the effect of focussing on the object while the rest of the image is blurred to a certain extent. Usually one would require an SLR camera for this effect but Google managed to implement it by just making you move your device upwards after taking the shot. Google has also added the Photo Sphere feature.
Further, sources also claim that Google would add shooting modes which include Advanced Camera Mode, Time Lapse Mode, and Wide Angle Mode. Other expected features include capability to take a photo while recording video as well as morphing faces while recording the video. You can download the Google Camera app from the Google Play store.