There are some phones that make you stand up and take notice, well, even before you lay your hands on them – the Samsung Galaxy S5 is definitely a part of that league. This fifth generation slugger has a lot on offer – an improved camera, a new processor under the hood, totally revamped software, fingerprint scanner, heart rate sensor, a full HD 5.1-inch screen, IP67 water and dust resistance certification and much more. At the very least, this is the most evolved Galaxy S-series handset from Samsung.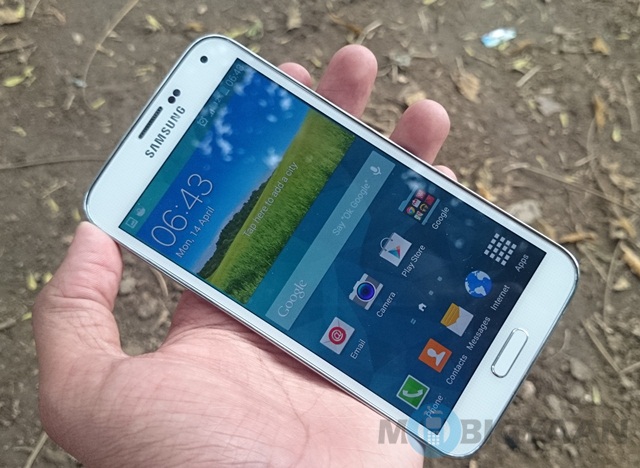 The Samsung Galaxy S5 is pretty much the key to Samsung's future and has a lot riding on it. It has to be the Samsung's answer to the iPhone 5S, iPhone 6 and gazillions of other smartphones doing rounds in the market. At Rs. 51,500 it moves eons away from its predecessor, the S4 in terms of pricing. The real test will be decided by consumers.
It has come after months of anticipation and a hiatus of almost one year since the last Galaxy S handset.
Stop biting your nails in expectation, here is our Samsung Galaxy S5 review.
Samsung Galaxy S5 specs:
5.1 inch display
1920 x 1080 pixels resolution
1.9 GHz octa core Adonis Prime 2 processor
Mali T628 GPU
2 GB RAM
16 GB internal memory
16 MP primary camera
2 MP front facing camera
Google Android v4.4.2 KitKat
2800 mAh battery
Hardware
The Samsung Galaxy S5 has a lot on offer, but surprisingly Samsung has stuck to its guns regarding the plastic form factor of the device, besides which everything on this smartphone spells 'premium segment'.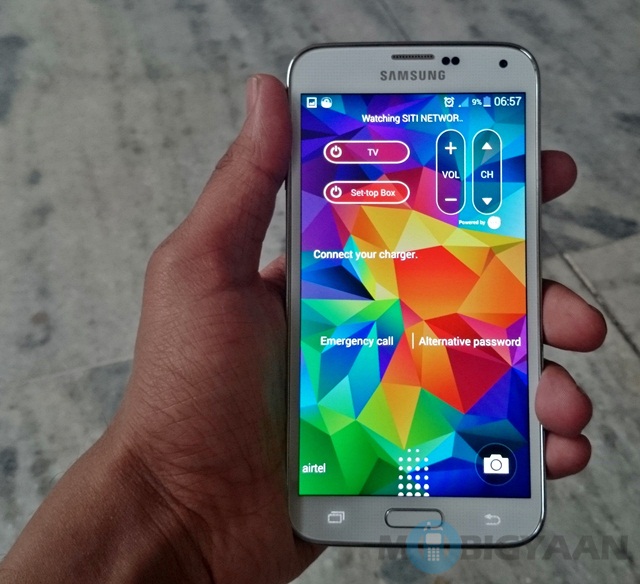 A bigger frame accompanied by a 5.1-inch full HD display sets the tone of this device. While the design is similar to previous Samsung Galaxy S iterations, this is definitely the most well-rounded device from Samsung – It is easy to hold and use and looks pretty good kept on the table too.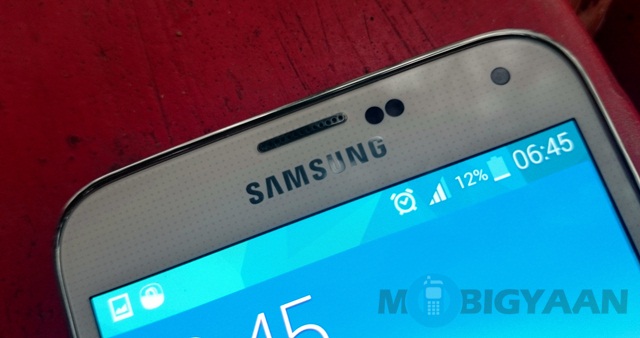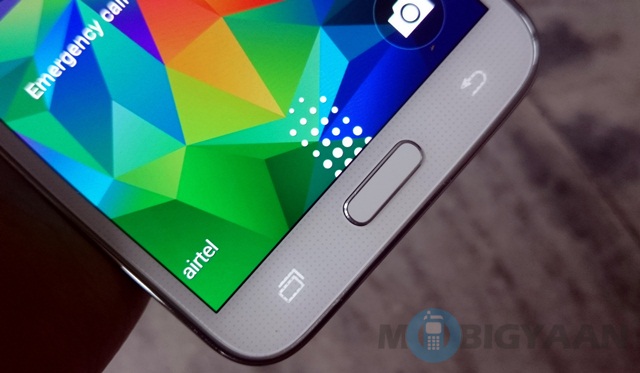 The Samsung Galaxy S5 front is not too different from the Galaxy S4, the bezel is thin and while the top comprises of a speaker, front cam and proximity sensor, the bottom comprises of the usual home button, and capacitive back and recent apps buttons, except this one has a fingerprint sensor inside!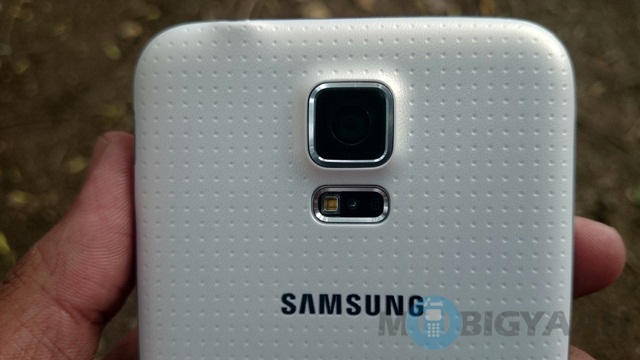 The other major change is a heart rate sensor located right under the 16-megapixel camera at the back. The Samsung Galaxy S5 stands out as the first smartphone in the world offering one.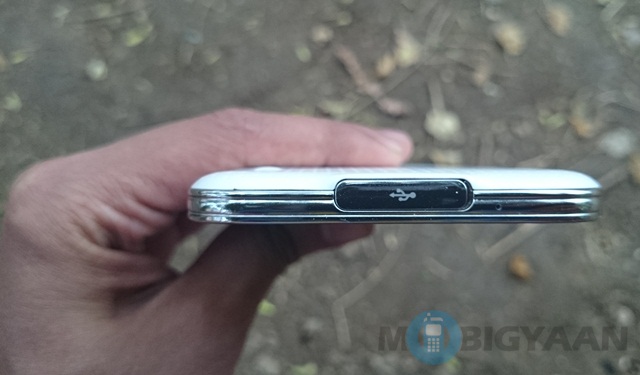 The MicroUSB slot at the bottom is covered this time. It takes time to get tuned to the opening the slot. When you open it, there is something else waiting for you inside, Samsung has endowed the Galaxy S5 with dual MicroUSB and USB 3.0 slots, courtesy Note 3.
The S5 comes with a 2800 mAH battery, 128 GB MicroSD support and 16/32 GB built-in storage.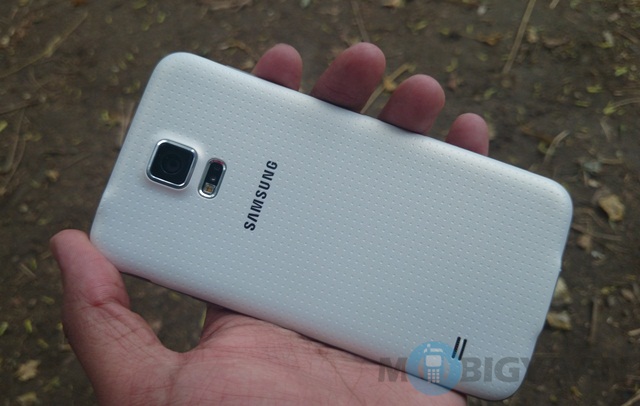 The back is embossed with a dotted pattern. Samsung has never actually abandoned its philosophy of using plastic but, it has definitely tweaked the way it uses plastic. While the Samsung Galaxy S5's back is not as gracious as the Note 3's faux leather one, it definitely made us disagree with the view that the phone is 'cheap plastic'. When you take it in your hand, you will feel a smooth contouring all over the smartphone. In fact, owing to the design of its back, the phone is less slippery.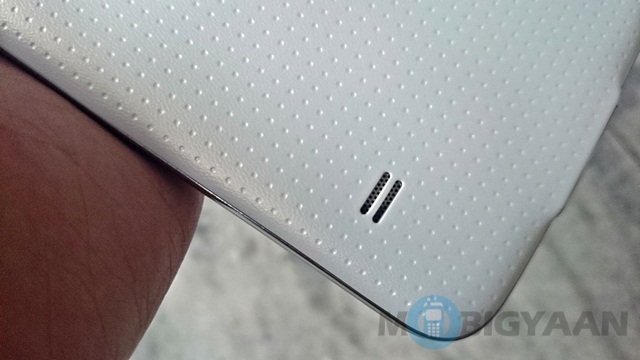 Plastic definitely keeps the phone light, but the way Samsung has played with it is what impressed us. The thing with dotted back is, you will either love it or hate it. Most people love to hate it, but I think it serves it purpose. Could it have been better? Totally, Samsung could have chosen a design more pleasing to the eyes. (Faux leather, beautiful patterns and much more).
.But is it bad? Well, no. Obviously when you think about plastic, you are thinking about what the 50 grand plus price tag it demands and you should be right.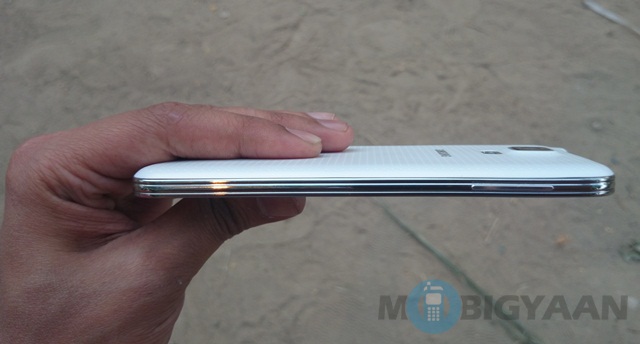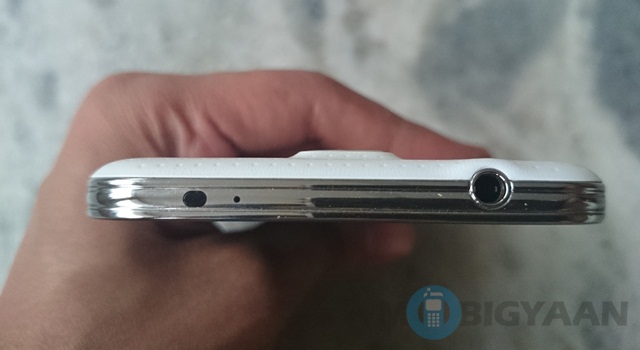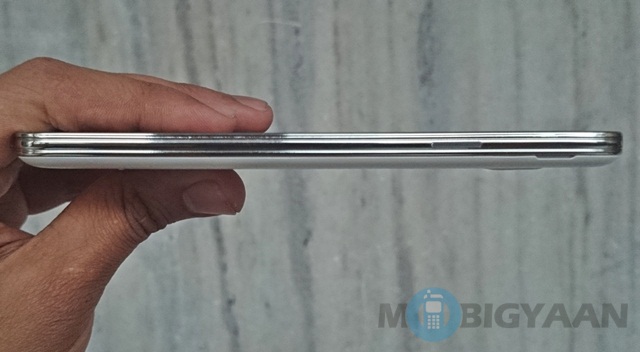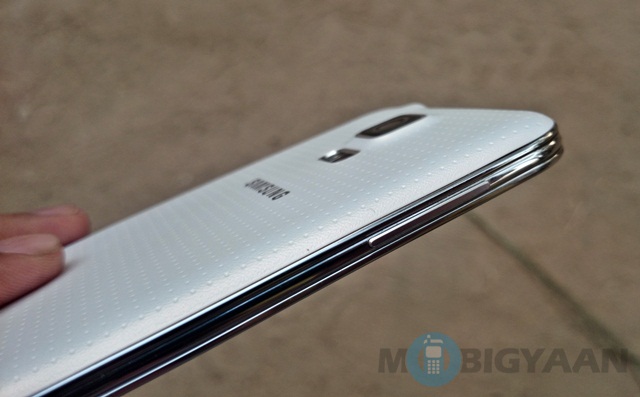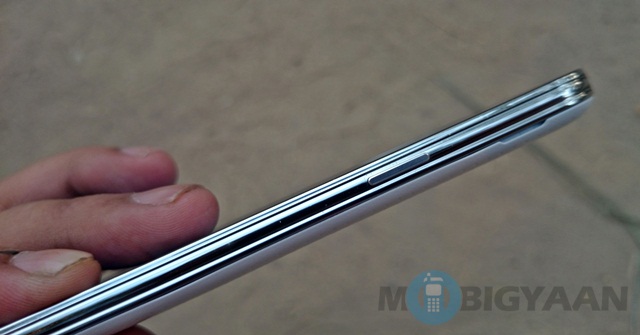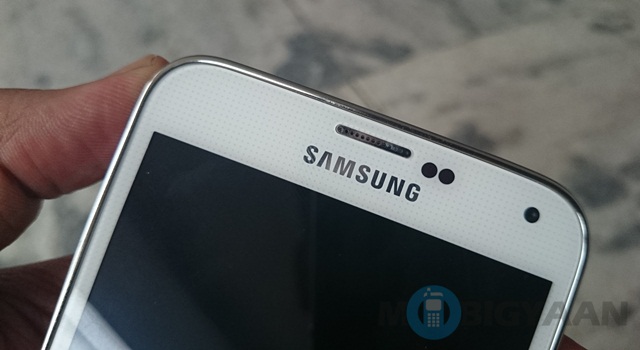 Rather, the chrome on the sides though could have been a little more polished, a little more steely like Note 3. That's what kind of pinched  me more.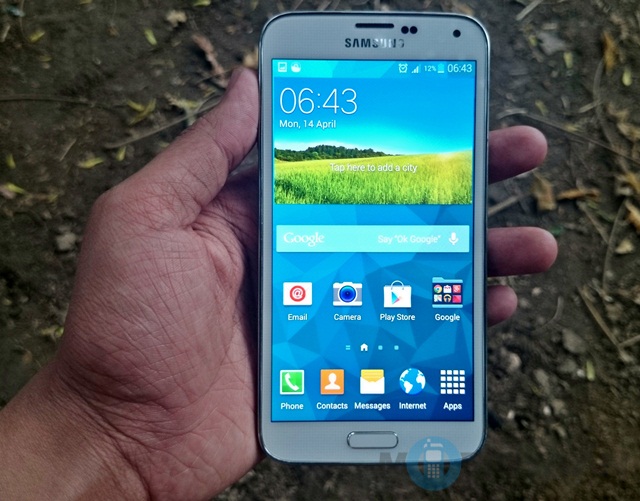 But it is not the material but the shape of the handset that is the star here. The Samsung Galaxy S5, is wider which kind of balances its curves and you can easily hold the handset.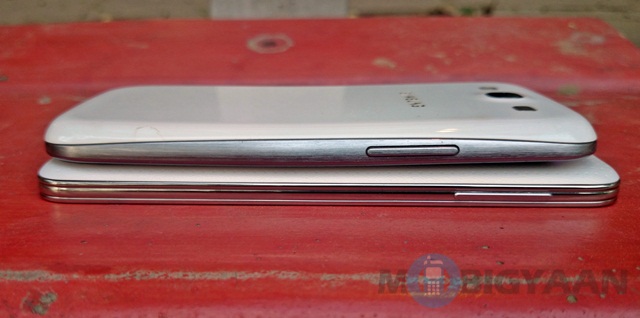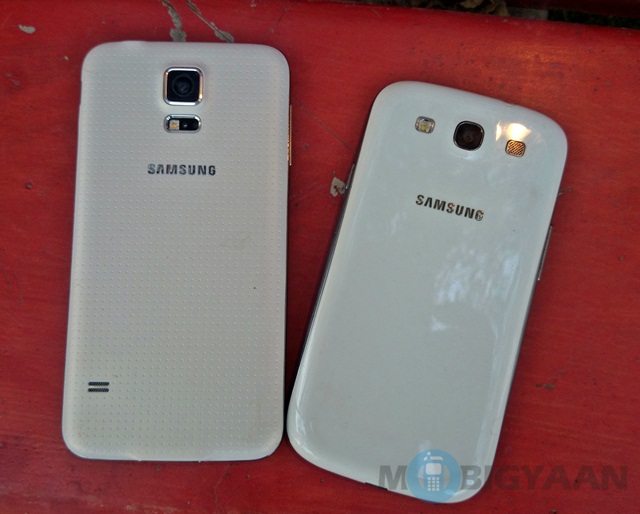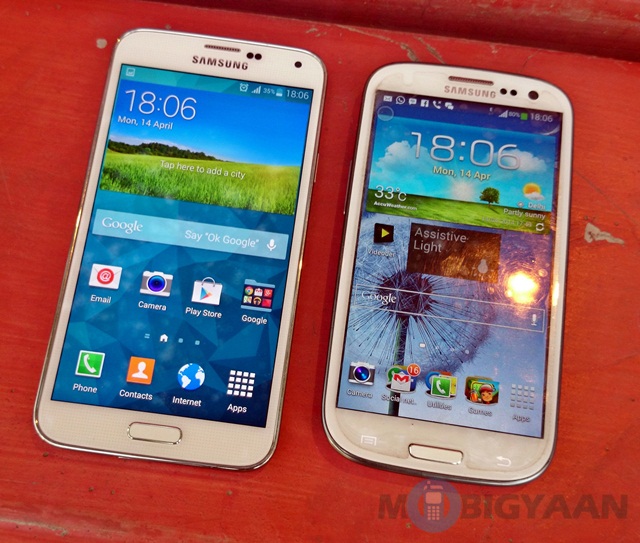 Samsung Galaxy S5 placed with Samsung Galaxy S3 for comparison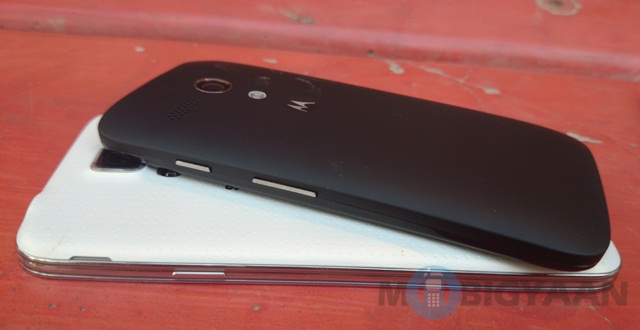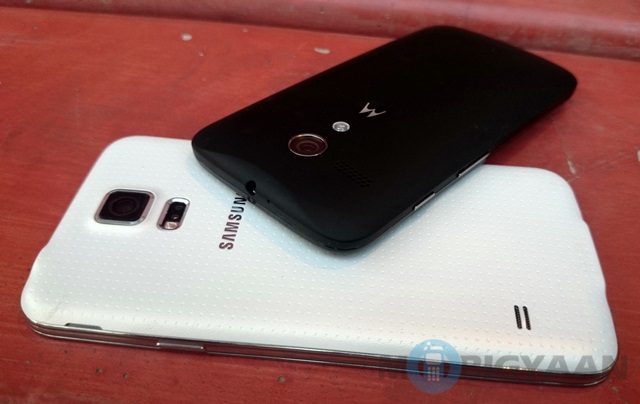 Samsung Galaxy S5 placed with Moto G for comparison
At the first look, one's reaction to this phone is neutral i.e. it is neither oozing beauty like HTC One M8 nor too ugly either. Even though it is bigger in size than the Samsung Galaxy S4, overall, it has maintained the same form factor, if you don't count tweaks such as the patterned back and a dash of little more chrome. Samsung has tried to play it safe by not going too far away from the S-series design.
Display
The Samsung Galaxy S5 comes with a 5.1-inch full HD Super AMOLED display. While the world is moving on to Quad HD displays, Samsung has stuck to a full HD one.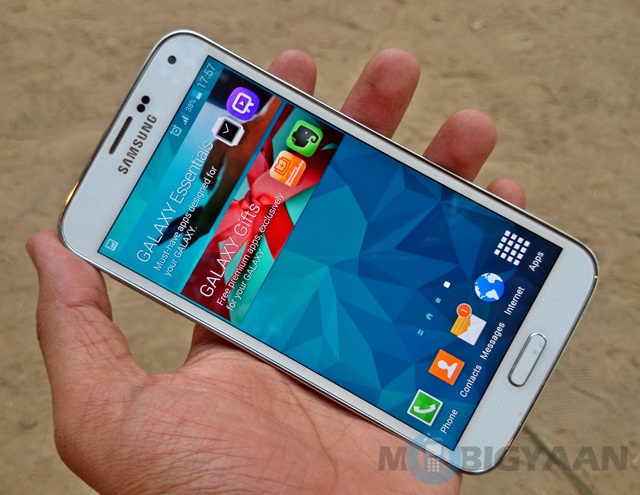 Samsung has surprisingly not opted for a better display than the Samsung Galaxy S4. The display is in fact 432 ppi rather than the 441 ppi display of the Samsung Galaxy S4.
But, with displays, more important than the screen density is the level of optimization, which thankfully, Samsung has finally understood. The display is much more responsive and has some neat tricks in tow. The display can both light up like its Diwali and dim to very low levels – if you are in a movie theater and want to check your phone without ruining anyone's experience, you will be easily able to do so.
The sunlight visibility is pretty good. Overall, it works amazingly well. While it would have been awesome if Samsung had opted for a Quad HD display, I ain't too picky to shun the Samsung Galaxy S5's Full HD display either.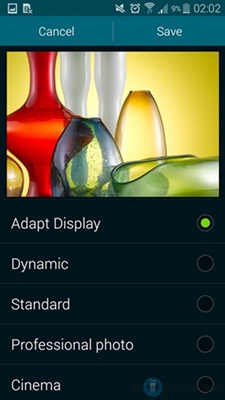 The Galaxy S5 also has display modes, which are not a typical Samsung feature, but something that pours in from Google. It gives you the choice of Professional Photo, Cinema, Dynamic, Adapt and Standard display modes.
Fingerprint Scanner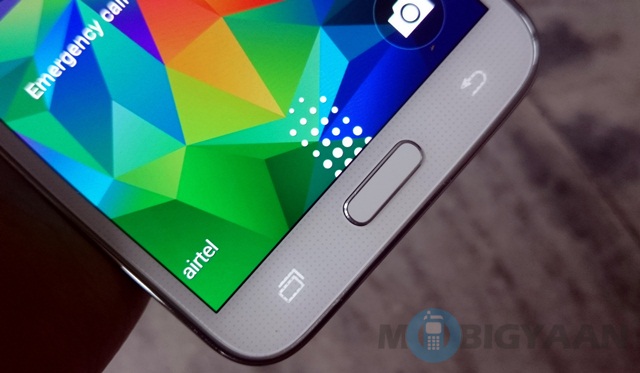 Samsung has kind of tried to emulate its old rival, Apple by endowing the Galaxy S5 with a fingerprint scanner. However, the fingerprint scanner on the Samsung Galaxy S5 is something different, it can not only be used  to authenticate Samsung and Android apps but also for third party apps. So, the general practice of putting locks on WhatsApp and Facebook gains new teeth.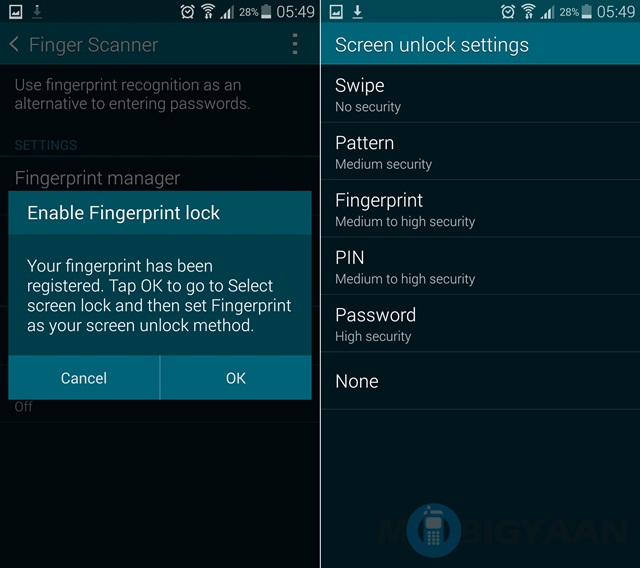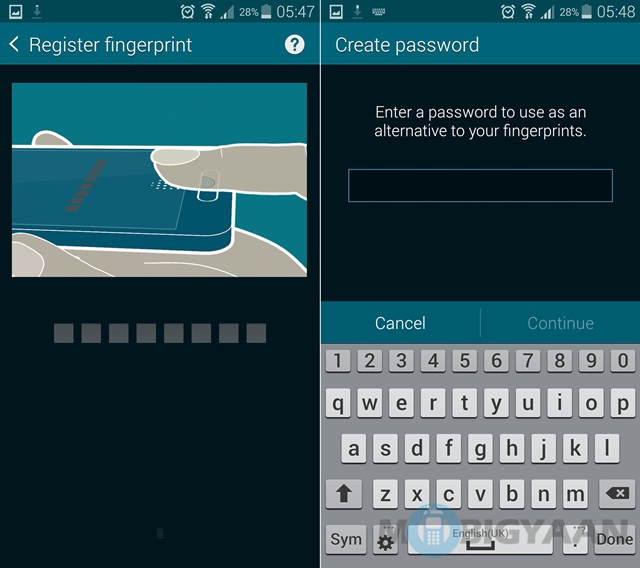 We have used the iPhone 5S's fingerprint scanner in the past and we have to say, this one was a tad better. Although while Samsung recommended using the index finger, I was more at ease with the thumb fingerprint. Well, to each his own. (Try doing it with your toes!)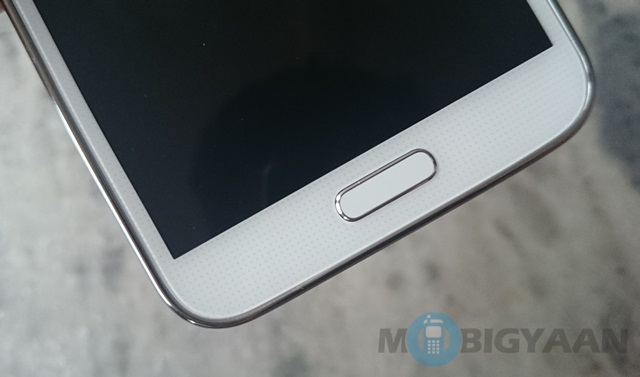 But how was Samsung able to do so? Well, besides the capacitive touch buttons surrounding the home button, there is actually a capacitive fingerprint sensor embedded inside the home button itself, which is how it happens. You can store up to 3 prints, I was actually content with one, so as not to get confused.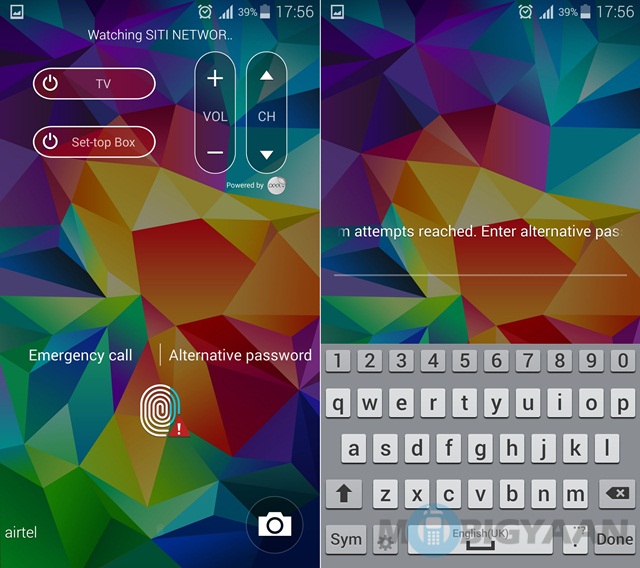 Obviously, I would be proven wrong in the event someone kidnaps me, cuts off my thumb and uses it to unlock my Samsung Galaxy S5,  but for now I am content with my choice.
In case the Samsung Galaxy S5 fails to recognize your password, then you can enter an alternative one to access it.
Samsung has also tied up with PayPal and will let you authenticate your payments with a fingerprint scan. It is actually necessary, since there are high chances of your information leaking out during mobile transactions.
It also lets you maintain a locker for confidential files using your fingerprint.
The  thing about a fingerprint scanner is, that you will never really get tuned to unlocking your phone this way- its not perfect and you generally need to try more than once for the phone to recognize your fingerprint.
Whether it be Samsung or Apple, both need to improve upon fingerprint scanning.
Private Mode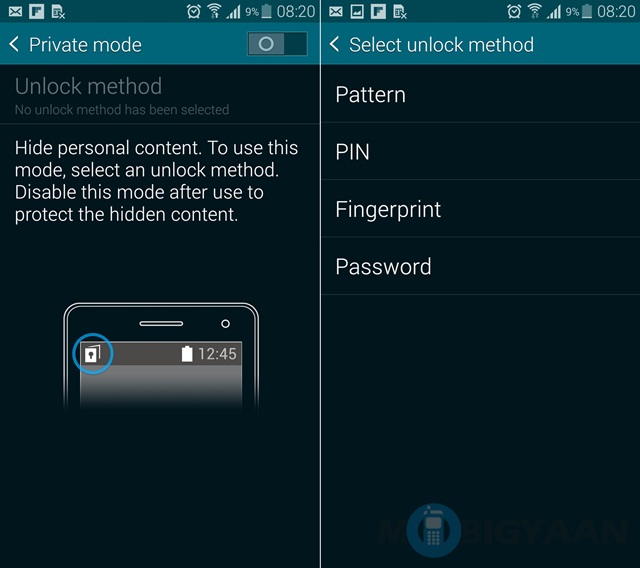 The Fingerprint scanner is not the only thing on offer from Samsung in terms of security features. You can enable the Private mode to protect anything you want from spilling out. It lets you hide all your personal content.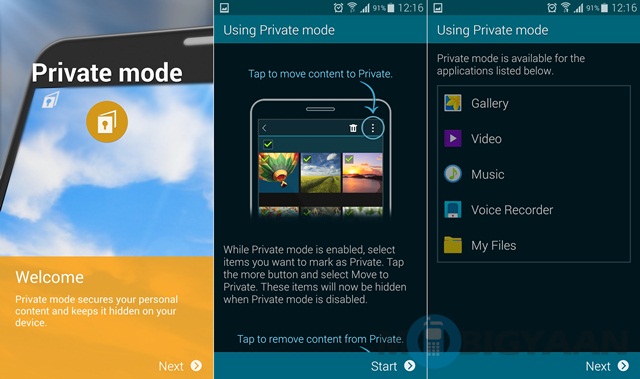 Once you are done, all you need to do is disable the Private Mode and your phone returns back to normal.
Kids Mode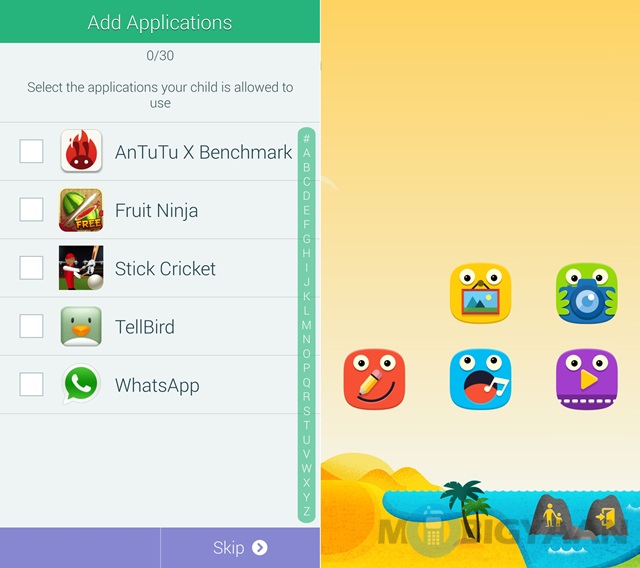 Samsung has taken into consideration the fact, that every smartphone sooner or later goes into the hands of kids. Obviously, you wouldn't want your little brat crying his eyes out over a phone, so you tend to give it to them. But how about keeping your information safe,  while letting them play games or whatever else they want to do with the phone? The Kids Mode does  that easily. It lets you decide what kids will have access to and what will be restricted from them.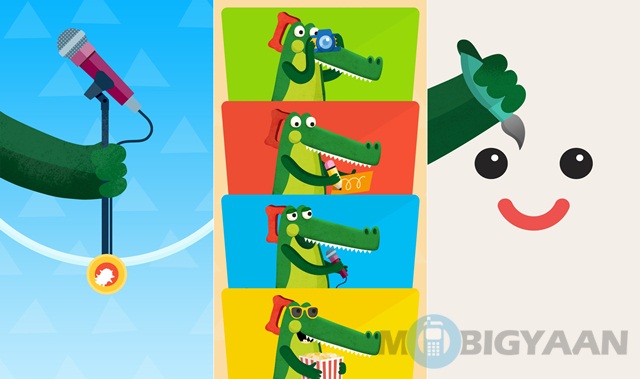 The Kids mode actually adds a whole new colorful UI. It can actually work as an alternative UI and please your inner kid.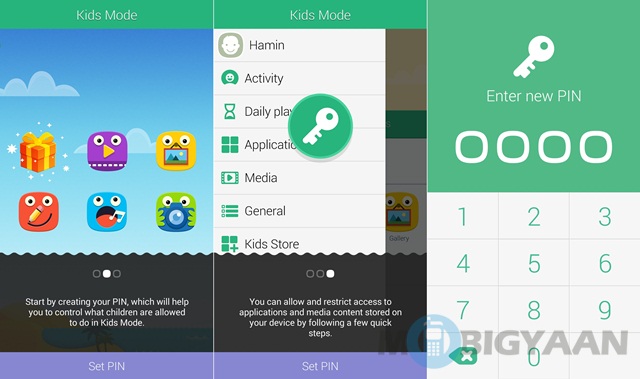 No more of your little slugger fuzzing up your Facebook account or calling your boss on an off day. Sounds cool!
Heart Rate Monitor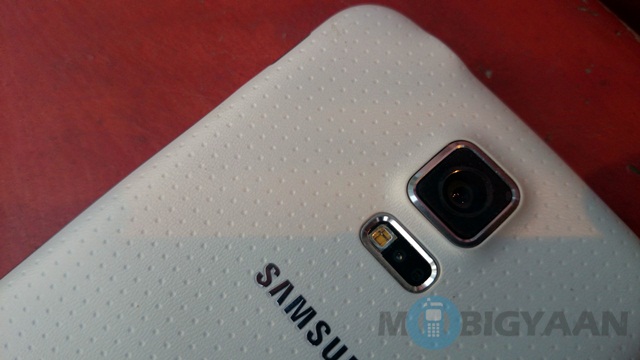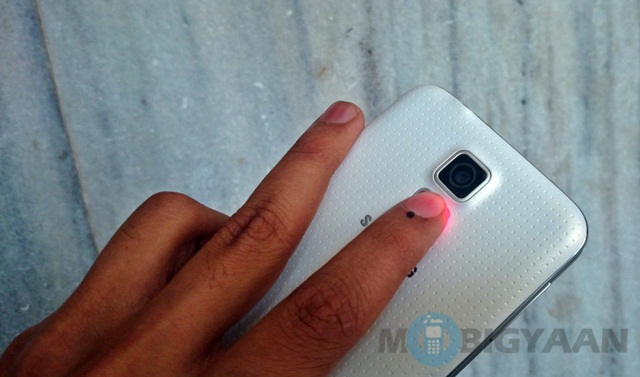 You might have heard of smartwatches with heart rate monitors, but never of smartphones with a built in one, have you? Well, that's the thing – most people have smartphones while smartwatches belong to a niche audience, which is why logic dictates that you should have one on the smartphone itself.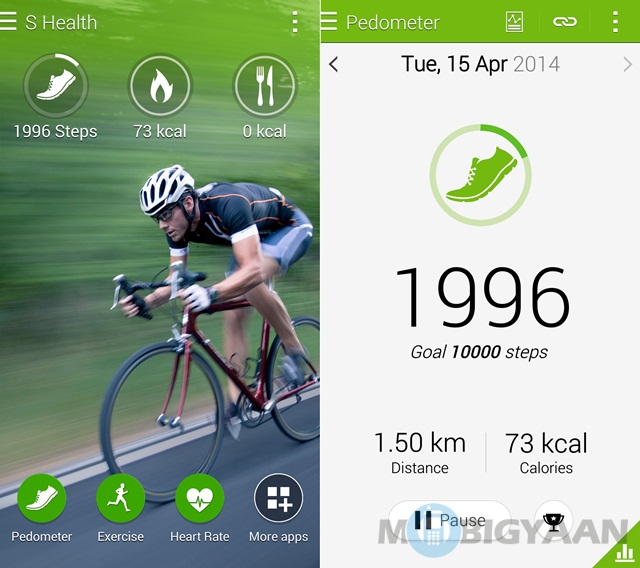 Samsung has definitely set the Galaxy S5 apart from its league by putting one on the handset.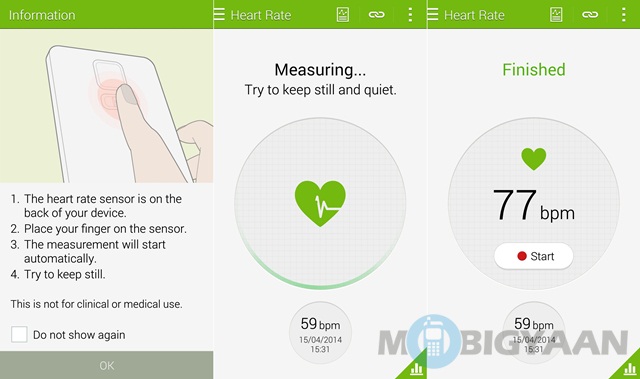 This is  definitely one of the biggies with the Samsung Galaxy S5. Samsung has done something innovative and not just commercial with this phone. (I too had a hard time believing that)
The Samsung Galaxy S5 comes with a built in heart rate monitor located just below the camera. This has been done to accelerate the health functions and veer perspective consumers towards the Gear smartwatches. While the Samsung Galaxy S4 needed third party accessories  to do so, the Samsung Galaxy S5 has built-in functionality.
The Heart rate monitor is something of a fad and a useful thing too. Unlike the pedometer, which can be easily mistaken about the steps you took, the heart rate monitor is actually accurate, I kind of tested out what it said with a stethoscope, and came out with more or less the same result.
When you put your hand at the sensor located just below the camera, it lights up to let you know that you are pulling the right strings. I actually checked it out while playing sports, while being rested and with mild activity. It was more or less what I expected.
The Heart Rate Monitor will definitely be a cool thing for people with health scares. Obviously, you won't buy this phone just for having one. But, its something more convenient than having a conventional one off the shelves. It maintains your record along with other data such as height, weight etc. It should be useful for people with heart conditions and even for the layman, it can actually give the medical  staff an idea what he/she is going through.
It has actually been my favorite part of the Samsung Galaxy S5.
IP67 certification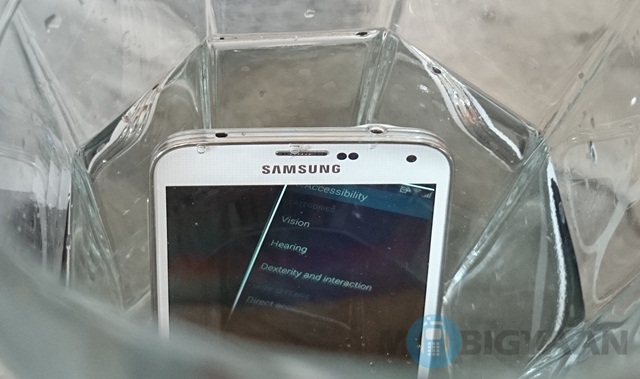 Waterproofing is the next fad among smartphone companies. The Samsung Galaxy S5, unlike any of its predecessors, is IP67 certified. While Samsung definitely didn't claim that you could go swimming with it, the phone is definitely a tough nut. It actually serves its purpose and you can definitely take it out in the rain without hesitation. All you need to do is make sure the bottom clasp is closed and you are good to go.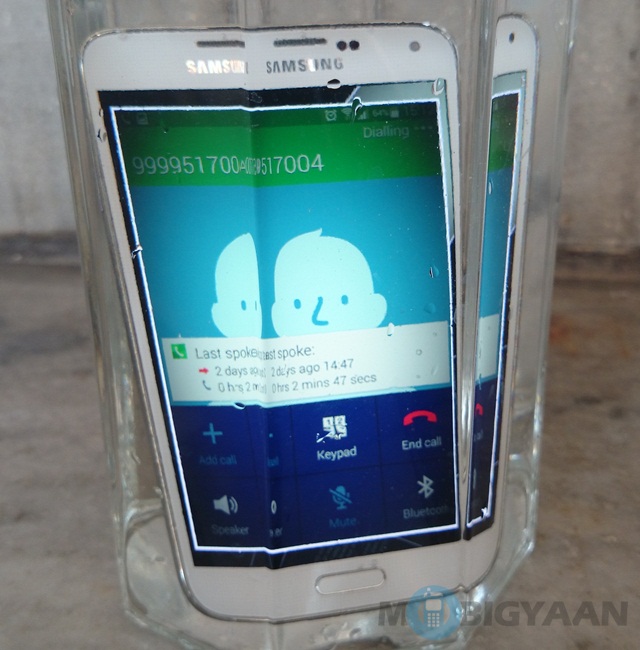 For the uninitiated, the phone is known to even survive in washing machines, but we weren't so curious as to find out. (Its 50 grand at stake, come on!)
It can definitely take a few falls and normal wear and tear – you won't be rushing to the service center too soon unlike previous Galaxy handsets.
Software
Revamped Settings Menu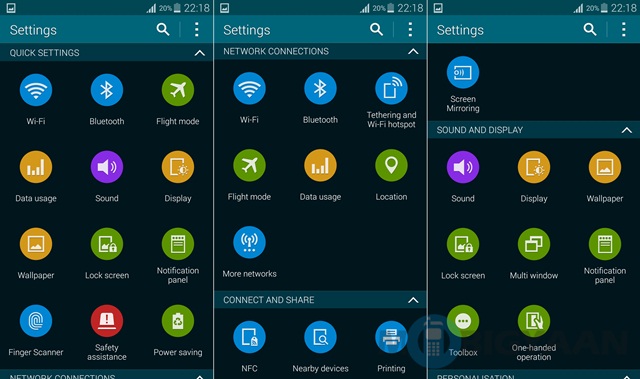 One thing that has made me irritable with the Galaxy S series in the past was the complicated functions. Being a fan of simplicity, I hate too many useless shortcuts and too complicated menu. You don't love it either, right?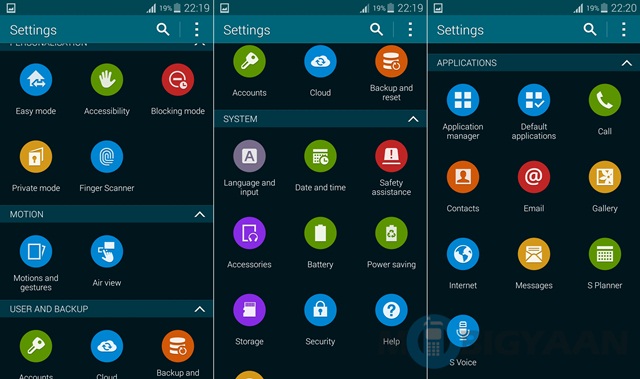 Samsung, thankfully has tossed out the old TouchWiz UI and opted for a new one.
Samsung has finally chosen a new layout for its settings menu. It is still pretty elaborate, but a line of colorful, simple icons laid out under different sections does the trick for me. Samsung's new layout consists of many icons laid out in circles, which is  simple, neat and serves its purpose. If you don't like it, you can switch to tab menu anytime, which is neat too.
We kind of didn't expect Samsung to go the distance, since most flagship devices from the company till now boasted of typical TouchWiz layout with not much on offer, it has definitely pleasantly surprised us.
Gestures, Voice commands and other stuff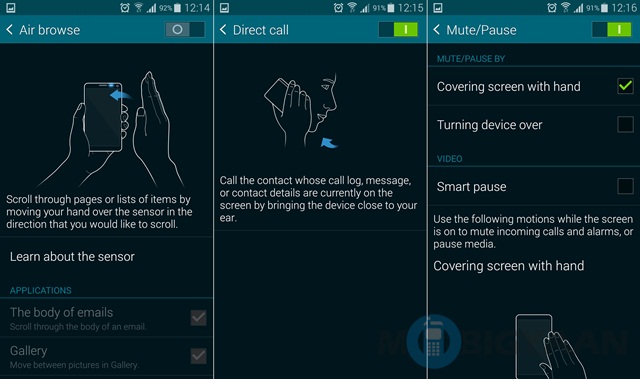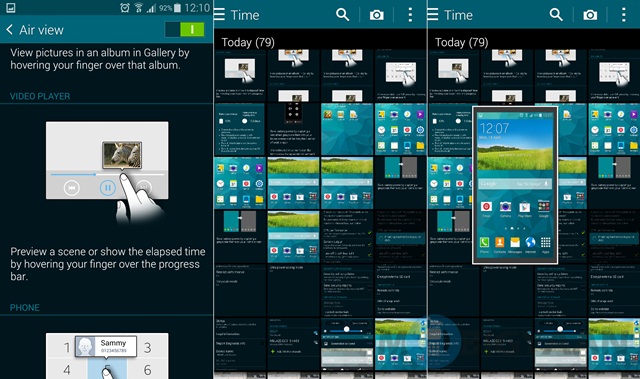 The Samsung Galaxy S5 isn't perfect. Far from it. Samsung hasn't given up its old habit of cluttering. Samsung wants to be the big dog, but yet has to take Google's support. Basically, what has happened is that while Google endows the phone with its voice assistant, chat app, video app, music app and other such  stuff. Samsung has tried to do the same. Although given a choice, I would give up the Google Stuff.
The new UI is similar to the old one, yet has a little more polished look.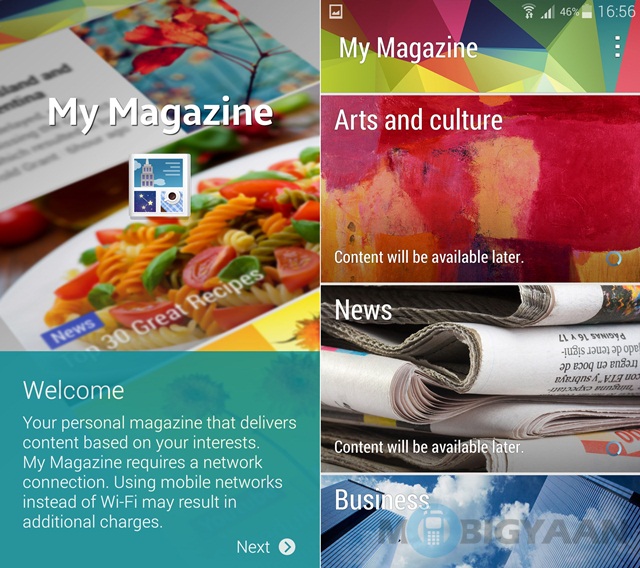 For accessing My Magazine, a Samsung alternative to Flipboard, now you have to swipe from left to right.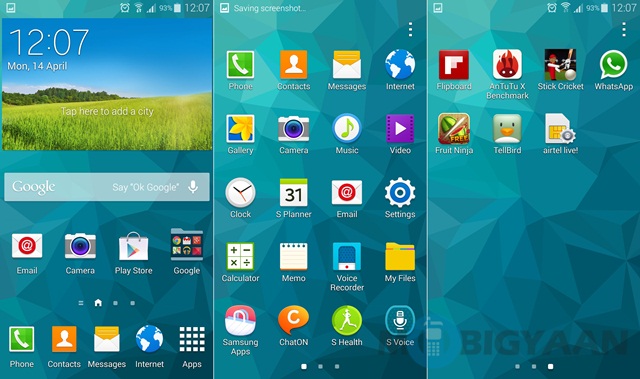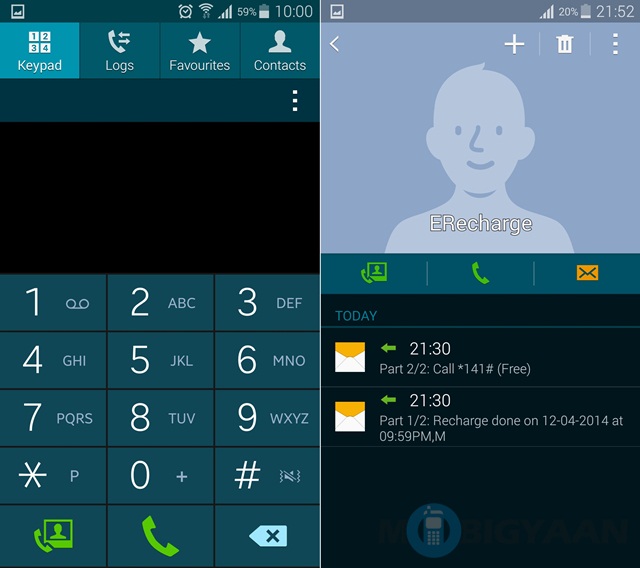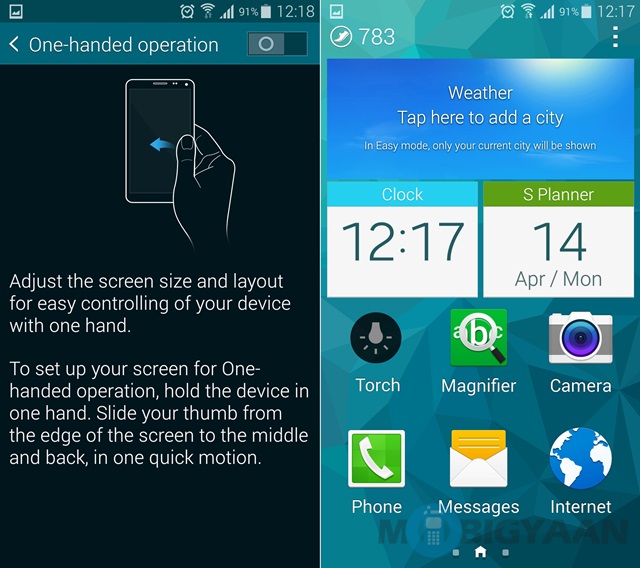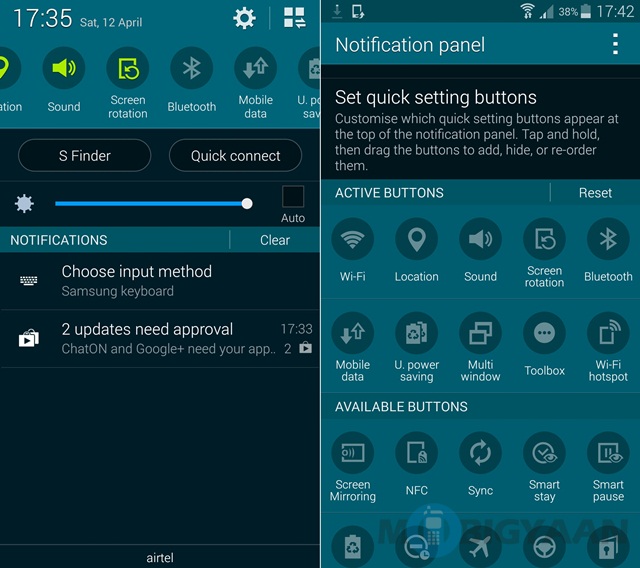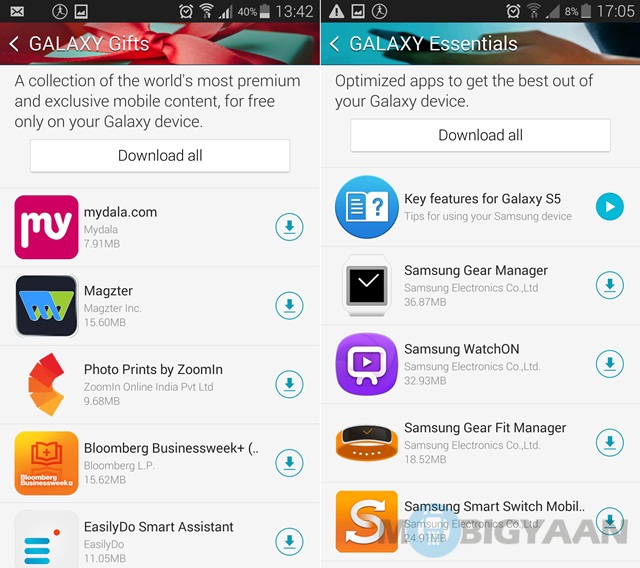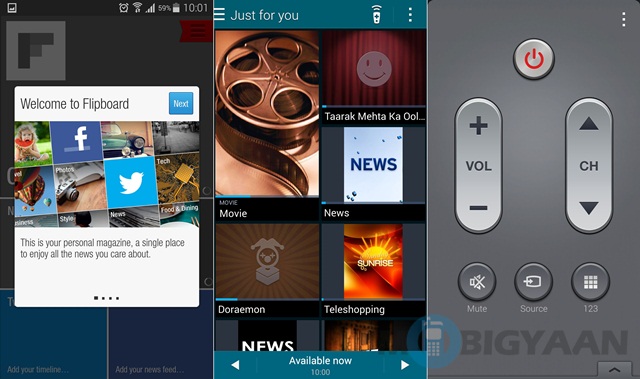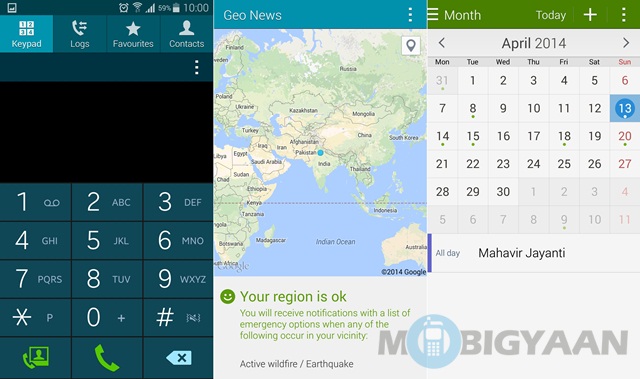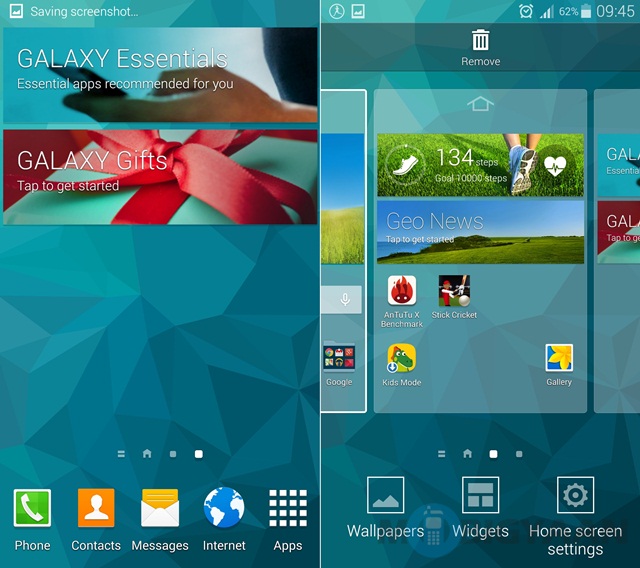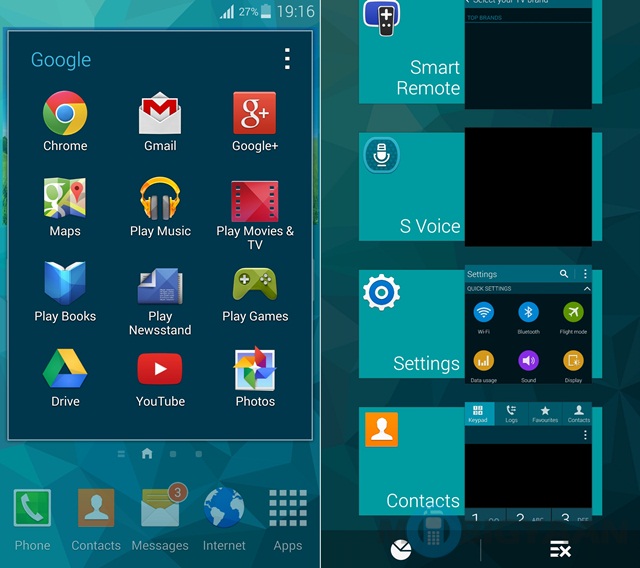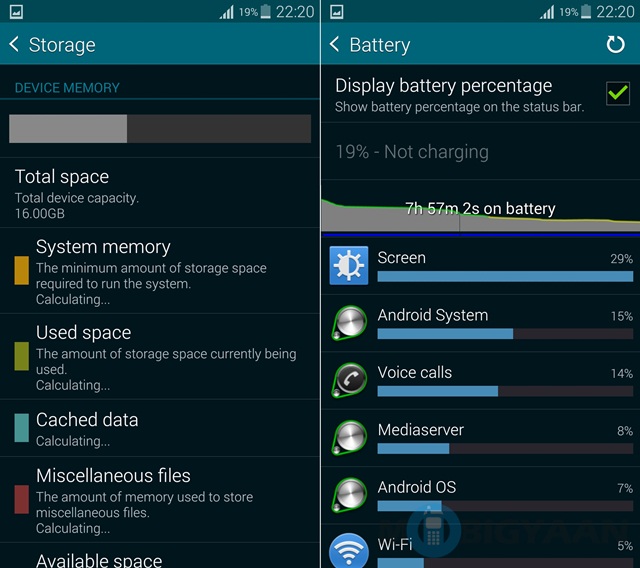 I kind of hate when smartphone companies overload smartphones with stuff that is not needed on a daily basis.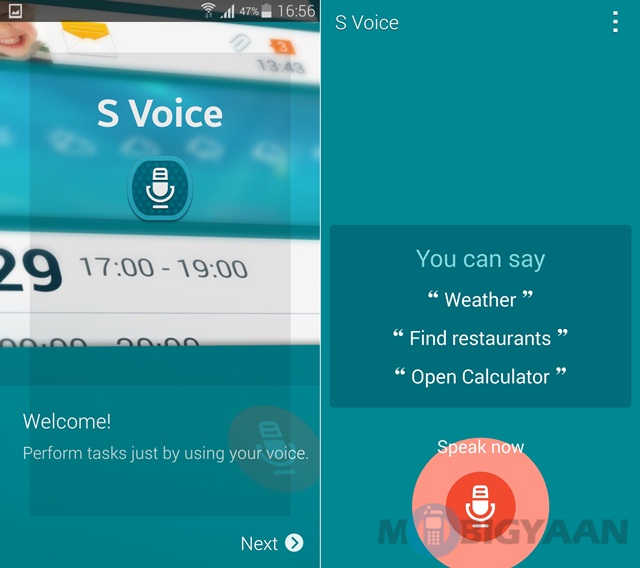 I would rather have been comfortable if Samsung had put its apps as an alternative and not built in the phone i.e. if I want to check out the Samsung Voice assistant, I would use it. If not, What's the point?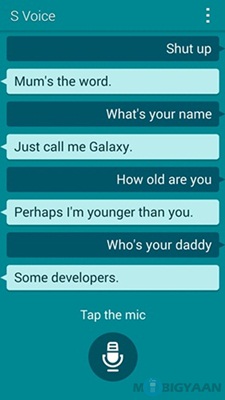 That being said, I did end up having some fun with it. I even tried different accents, but it didn't give up.
Samsung has put in a lot of gestures, although nothing new. There is Air View, Palm Motion and other such stuff on board. Some work well, but some have fared better in the past on the S4 and S3. Most of us won't use these on a regular basis for the sake of simplicity.
Power Saving Mode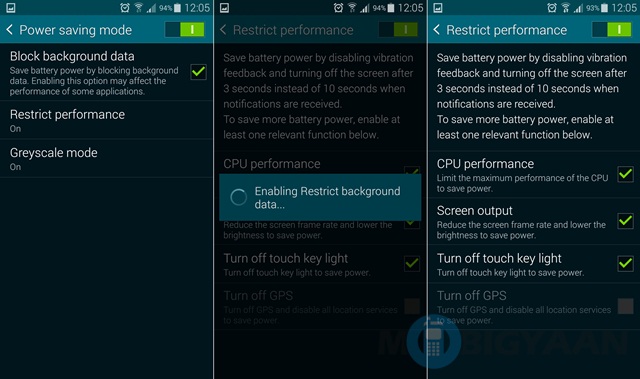 The Samsung Galaxy S5, with all it offers is a sucker for battery. If you put the brightness on full in the normal mode, the battery starts depleting, by the minute!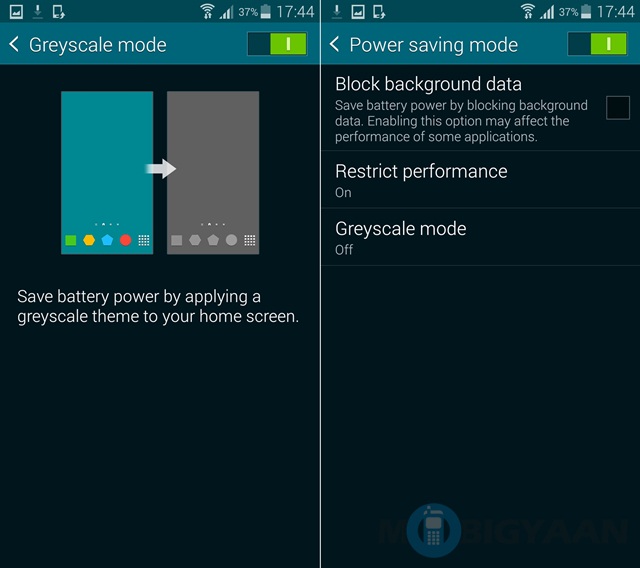 Your choice then, is too move on to a Power saving mode. Under the Power Saving Mode in Settings -> Power Saving, you will find three options – Block Background data, Restrict performance and Grey scale Mode.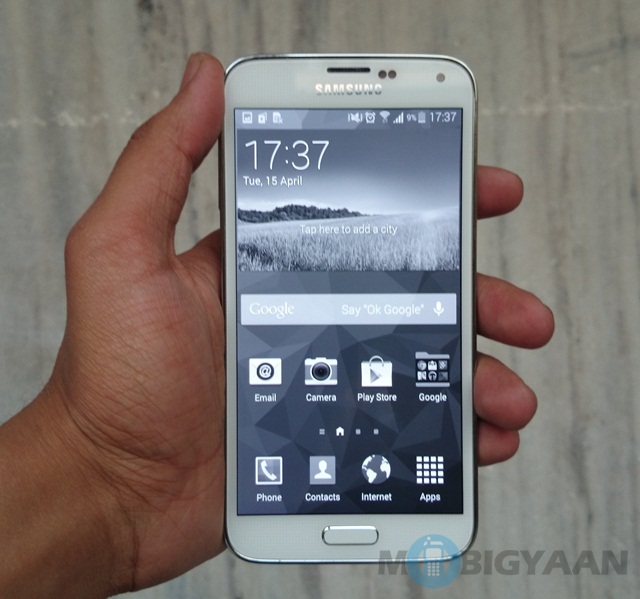 While the first two are obvious, the Grey scale mode is pretty awesome actually.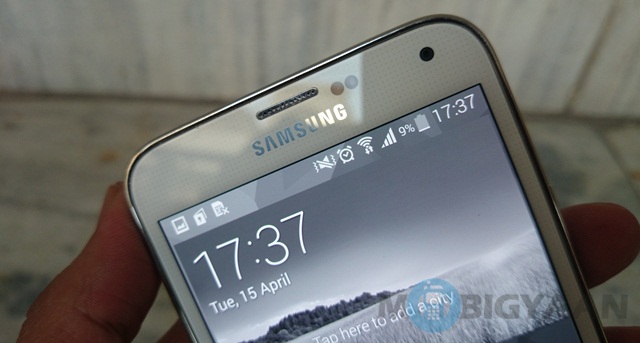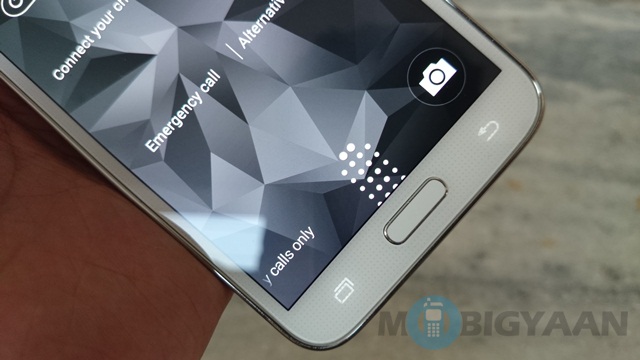 Instead of disabling all the stuff, it just turns off color saturation and turns your phone into black and white one. Every damn function comes out in black in white, like a 60's flick! Its truly awesome and the first time I tried it, I just fell in love with it!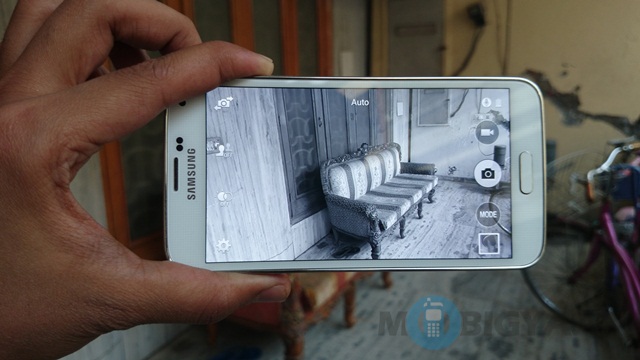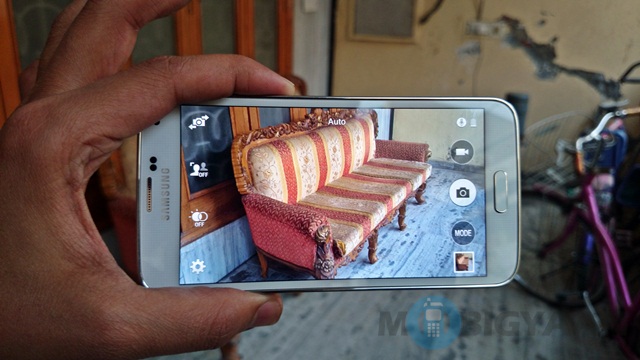 Camera in Grey scale mode and in normal mode
When you run low on battery, enabling this mode, just lets you access everything pretty easily. I would also recommend it, in case your eyes are paining from using a lot of gadgets. It makes the handset easy on eyes and still lets you do everything you want to do.
Ultra Power Saving Mode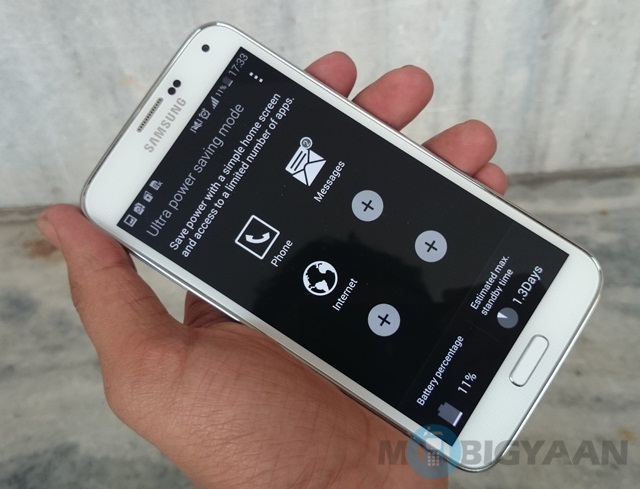 So what if you are even  more desperate for power? Well, the Ultra Power Saving Mode is actually a godsend. In case you are running low on battery, like hanging on to the last strands, It helps – a lot!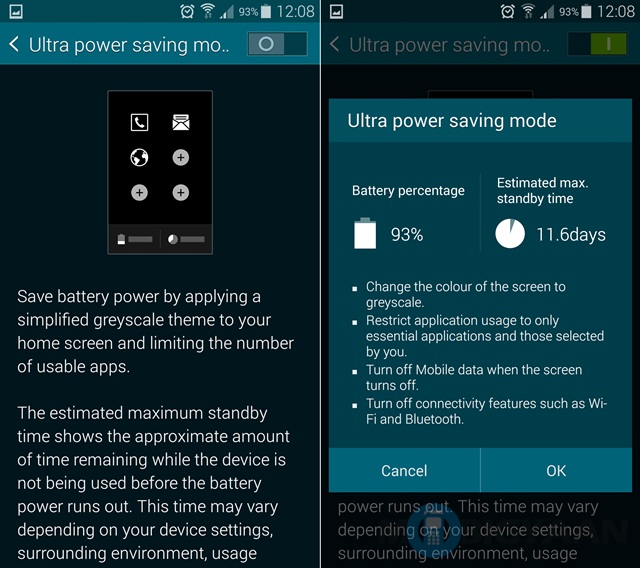 You can actually turn it on and make the essential calls and send the important messages. Even at 10 percent, you will get a whole day's charge. If you are into trekking or maybe just use your phone just a lot, this one is a worthy feature.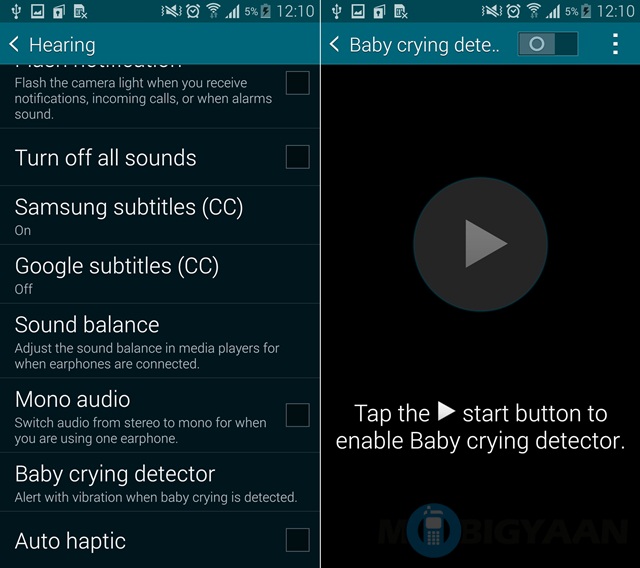 Another feature worth mentioning is the Baby Crying Monitor, which is a cool feature for new parents. Obviously I wouldn't trust a newborn around my Samsung Galaxy S5 or the other way round, but if you have a Gear smartwatch, it will let you know when your baby needs you.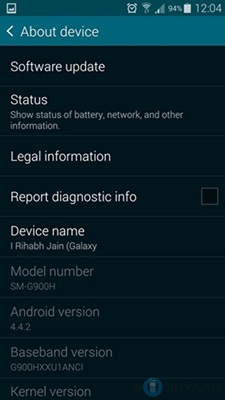 While the device runs on Android 4.4.2, it is undoubtedly TouchWiz that is the star of the device.
Camera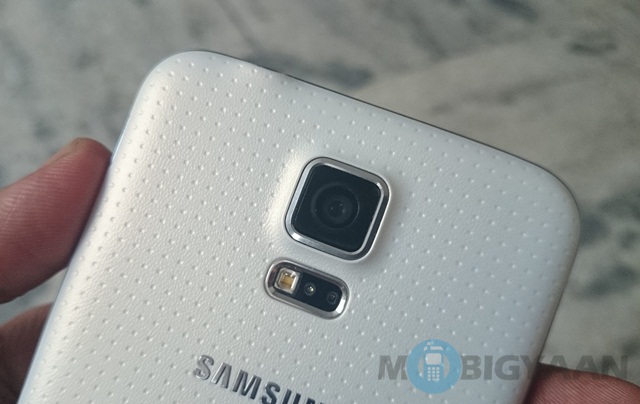 Samsung has repeatedly hailed its 16-megapixel ISOCELL camera  at the back of the Samsung Galaxy S5.
Samsung has definitely given us good cameras in the past, but in the past year camera tech has moved up like anything – Sony has actually made 20-megapixel cameras a norm for its handsets while Nokia has come out with professional grade cameras on handsets such as the Nokia Lumia 1020. And that is not even the whole story, even new brands like Oppo have started to claim their phones can take 50-megapixel shots. So, Samsung has much to keep pace with. Does it really match up?
Well, my answer to that question is a mix of yes and no. The Samsung Galaxy S5 rear snapper is definitely a cut above the Samsung Galaxy S4, but I wouldn't rate it as the best smartphone camera available out there.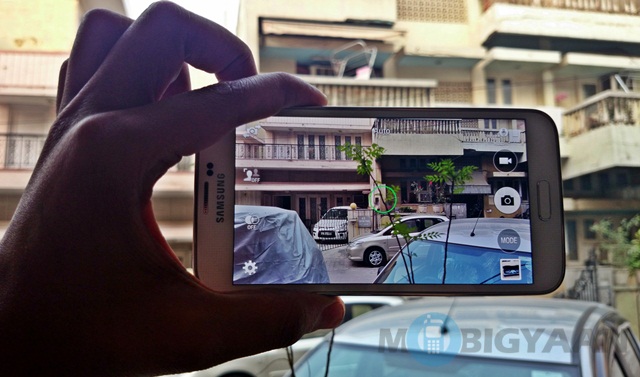 The Samsung Galaxy S5 camera software picks up, where the Samsung Galaxy Note 3 left, it is more similar to that handset in terms of the camera UI than its immediate predecessor, the Samsung Galaxy S4.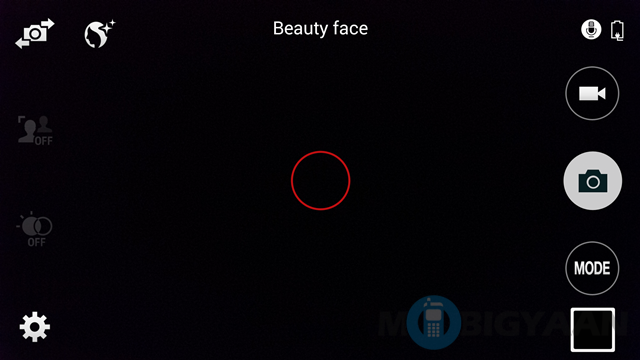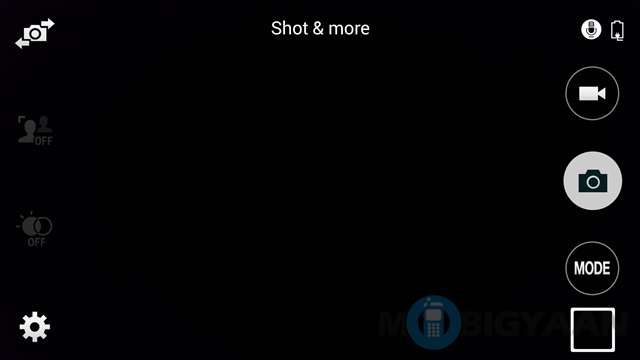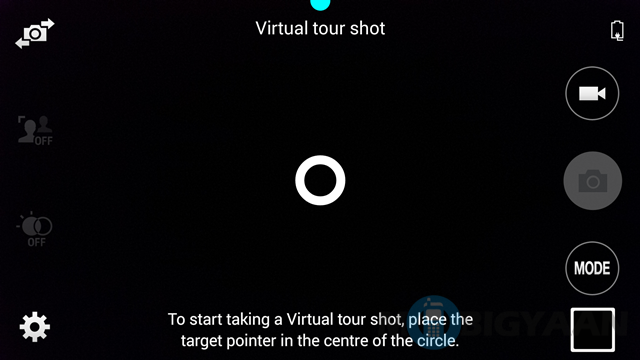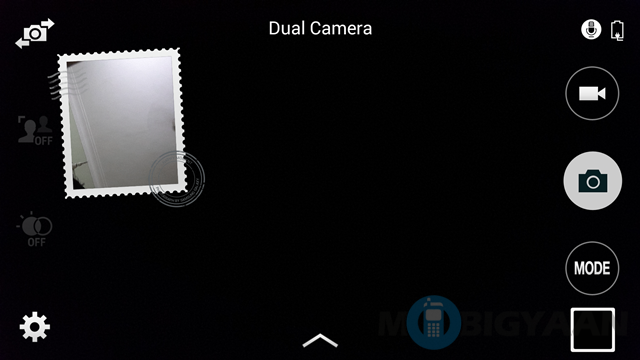 Rather than enlisting too many modes in the camera menu, Samsung has kept the camera app pretty simple – the modes listed are Auto, Beauty Face, Shot and more, Panorama, Virtual Tour and dual camera modes. In addition to those, Samsung has added a download option. I tried to explore this but there were only four modes available currently – something I hope that Samsung is working on improving.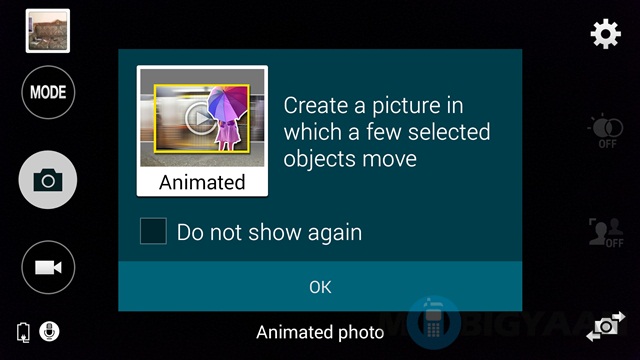 Just for kicks, I downloaded the Animated mode, and found it well suited to the phone.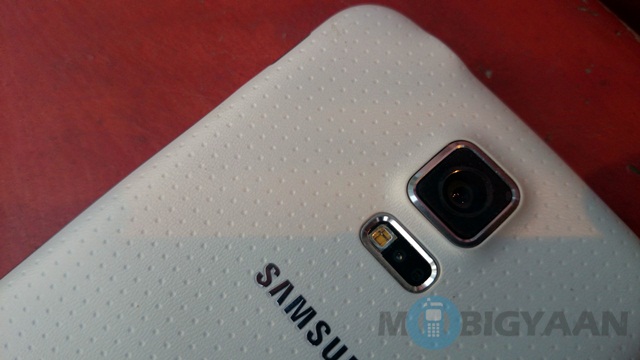 As far as the optics go, the Samsung Galaxy S5 supports 16:9 widescreen images, just like its current competitor, the HTC One M8. The Galaxy S5 has the same f/2.2 aperture like the Galaxy S4.
But what really is ISOCELL and how does it affect this camera? Well, basically put, the Samsung Galaxy S5 camera uses a technology utilizes small and big pixels to create a better and more linear image. This also creates a better interpretation of light, resulting in better pictures.
But the gist of the camera is more in the modes than the camera specs. The Auto Mode lets you easily use two features – Selective Focus and HDR.
Selective Focus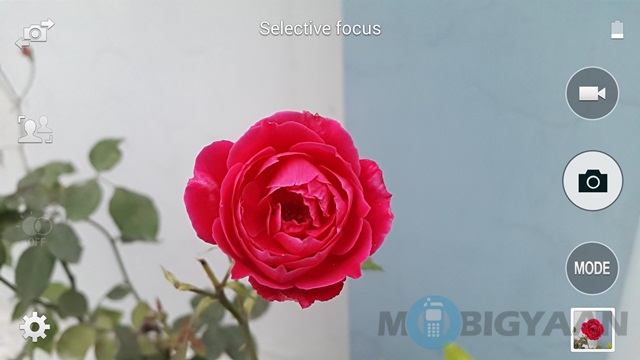 Selective focus is the highlight of Samsung Galaxy S5's 16-megapixel Rear camera. This is slowly becoming the norm for smartphone companies. It started with Nokia introducing Refocus and now the Samsung Galaxy S5 and the HTC One M8 are trying to expand on a similar feature. Selective focus firstly lets you focus on an object and blurs the background. It is a great feature, only it takes like a lot of patience to click  a picture in the selective focus mode. Firstly, you need to focus on something and secondly, you need to let it process, which takes time.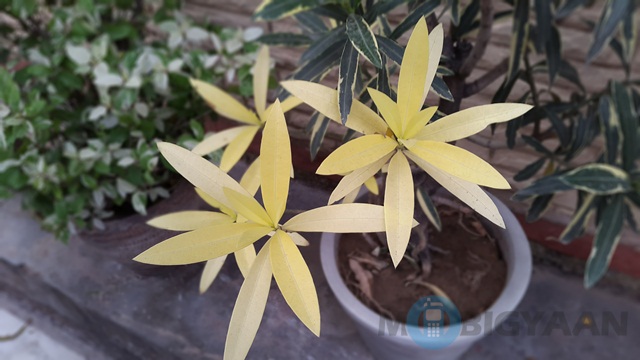 With selective focus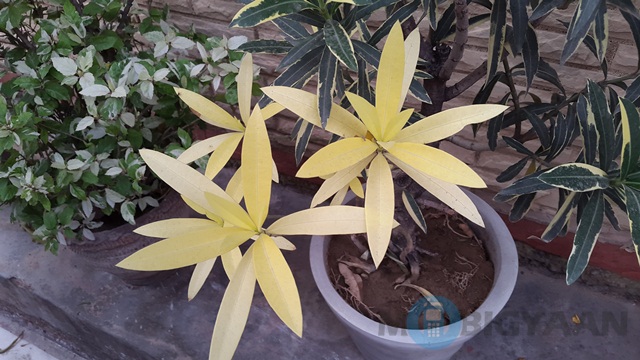 Without selective focus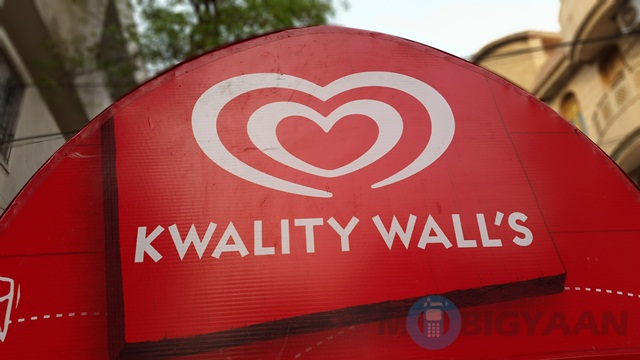 With selective focus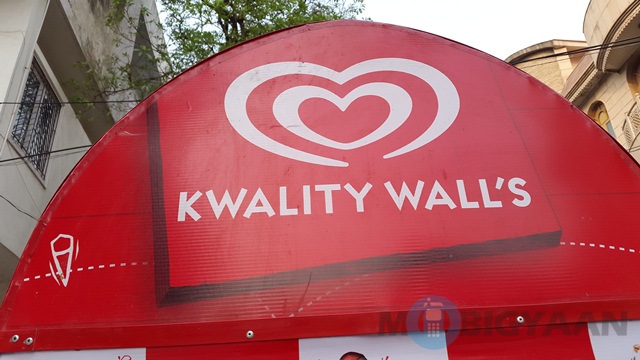 Without selective focus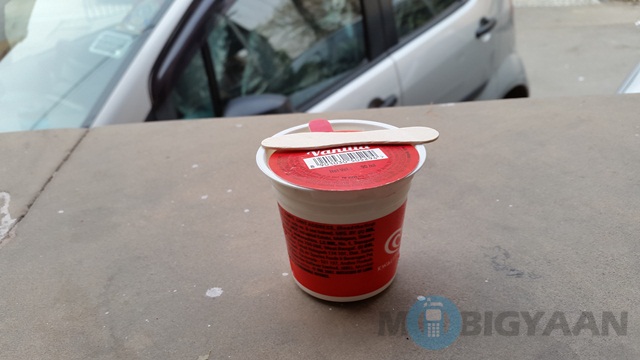 With selective focus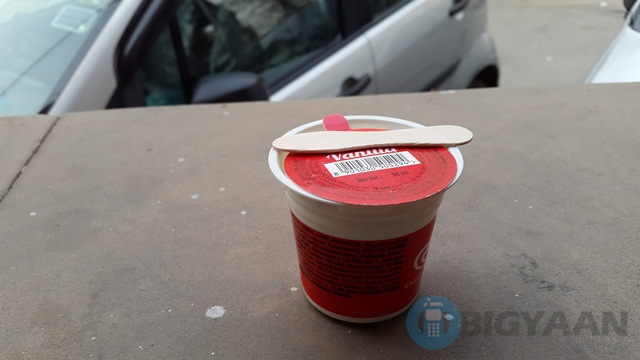 Without selective focus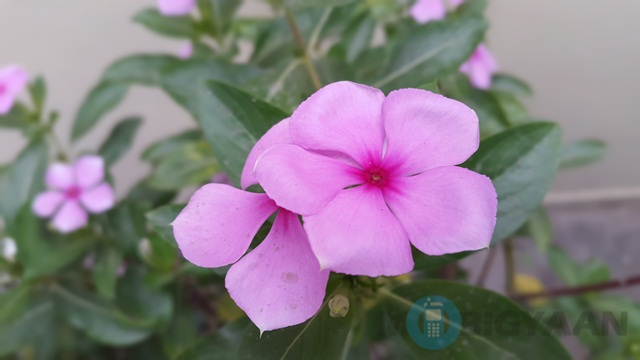 With selective focus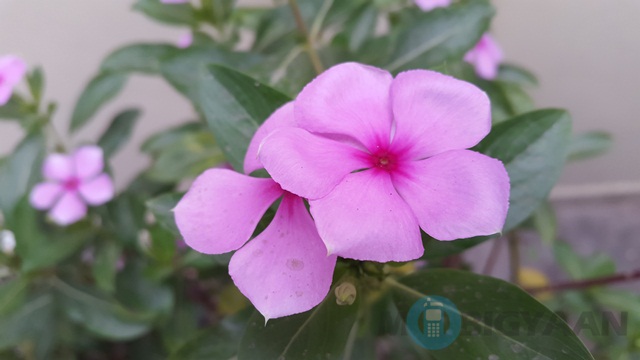 Without selective focus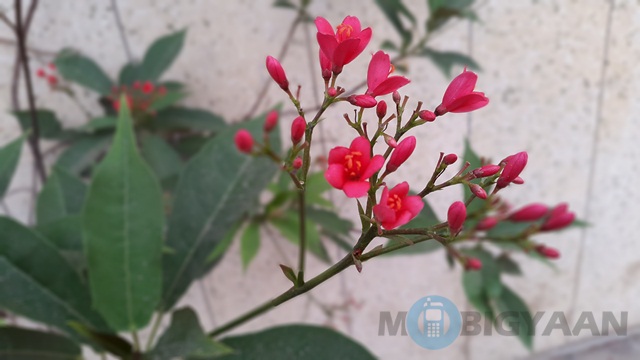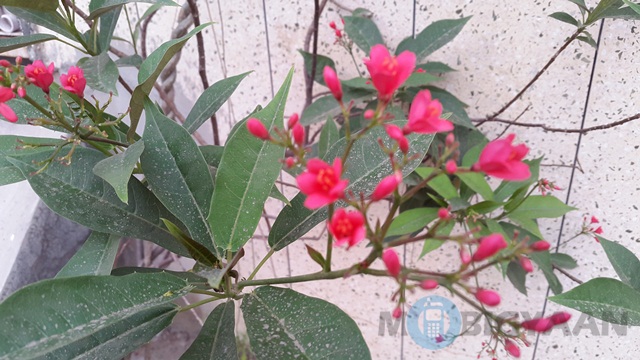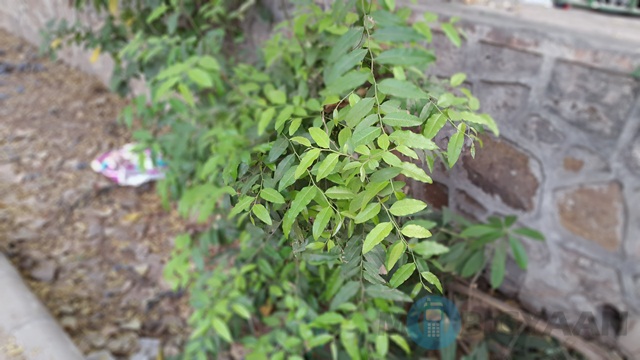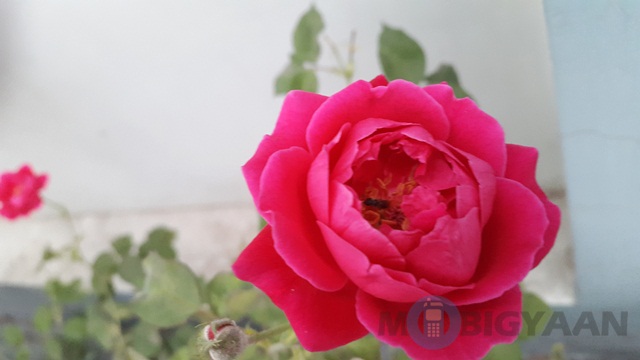 Selective Focus applied  to different images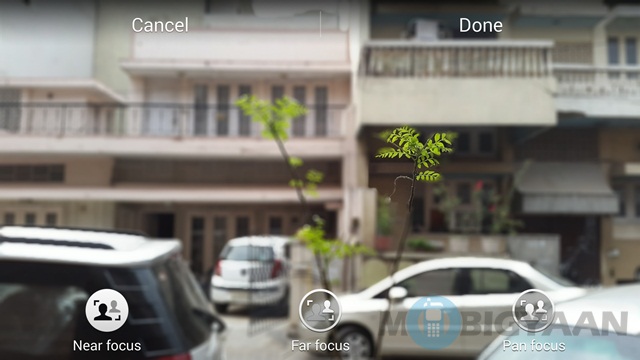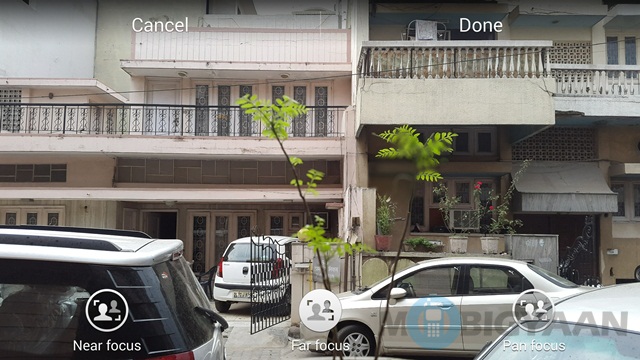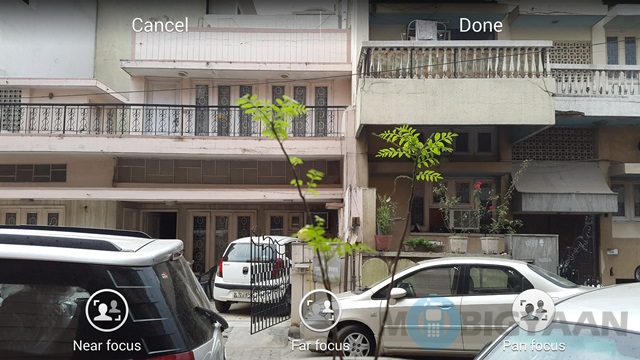 Different kinds of Selective Focus
We took some shots in this mode, but a lot of times, a warning flashed on the screen stating that it couldn't focus.
Its tough to work it, and you will need patience to make your peace with it,  but once you do, you will have really good clicks. You can also apply some kinds of focuses, which give the Samsung Galaxy S5 rear camera a DSLR kind of feel. I just think Samsung needs to refine the software a little more.
HDR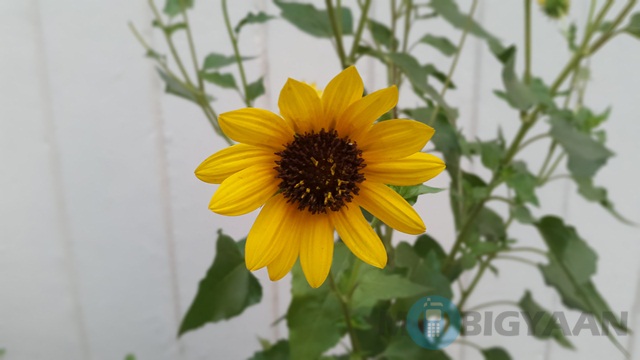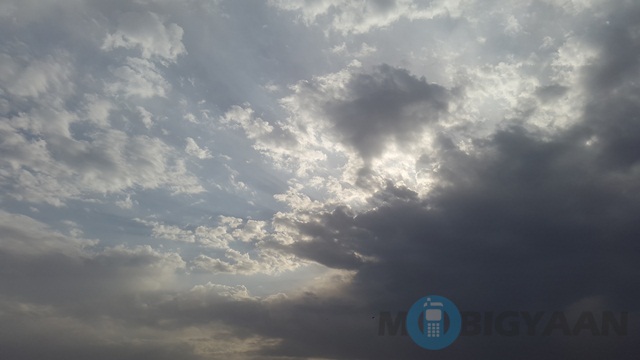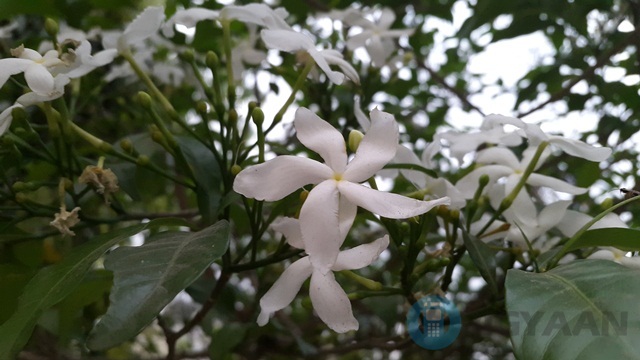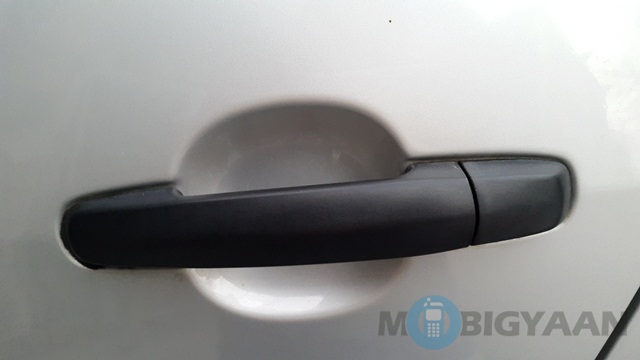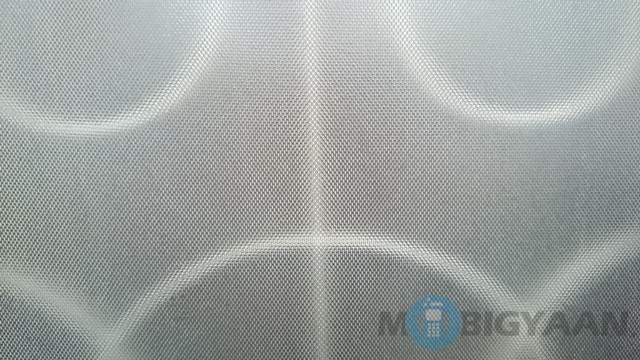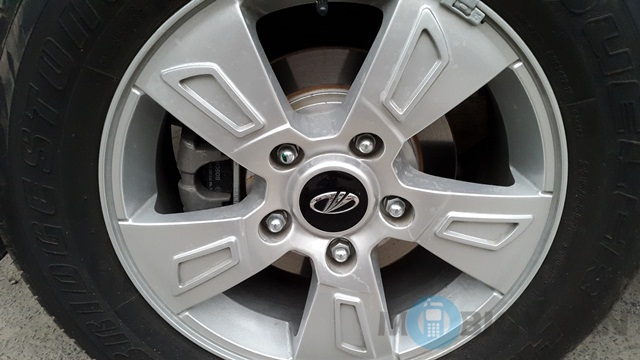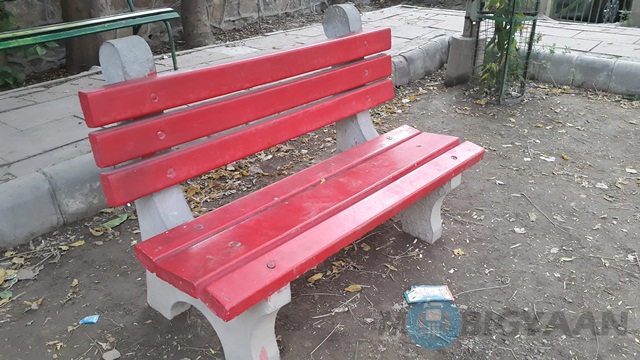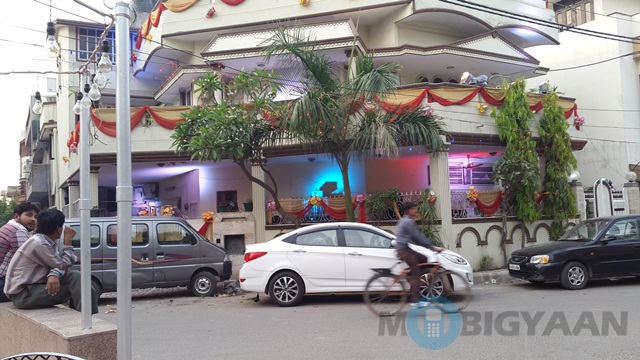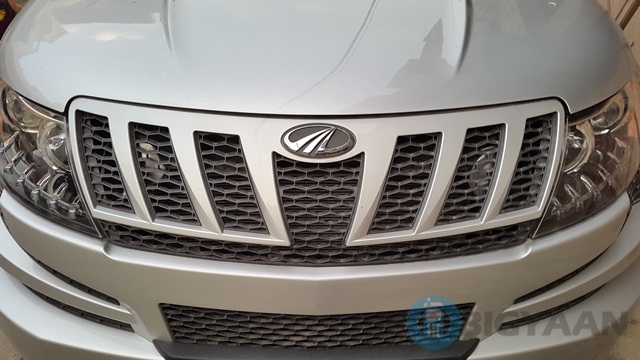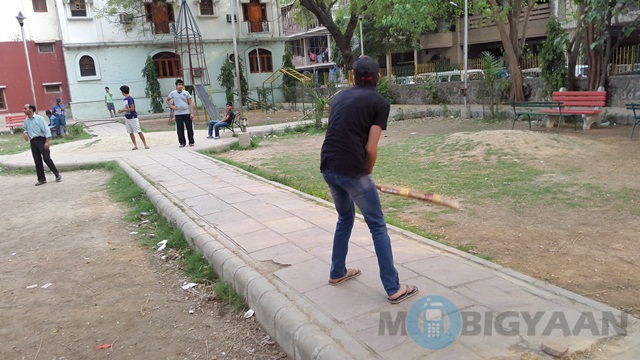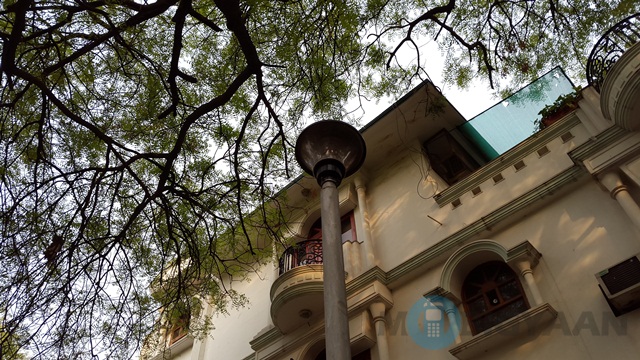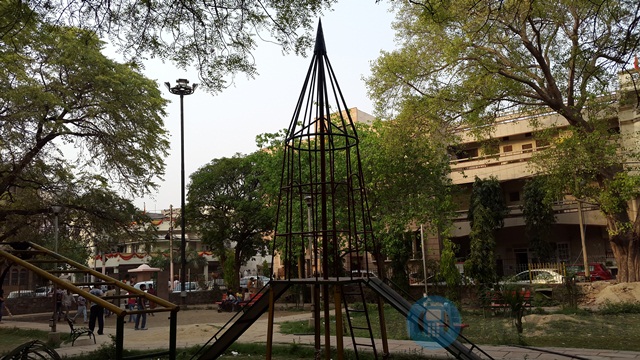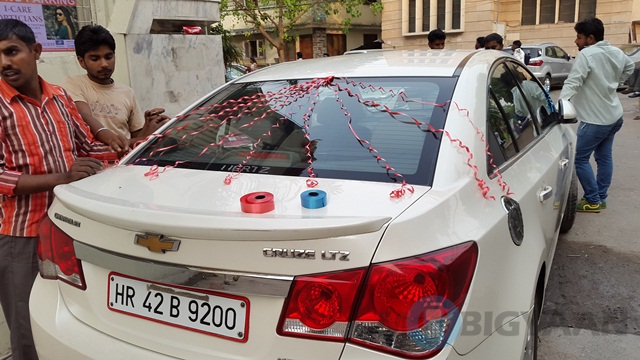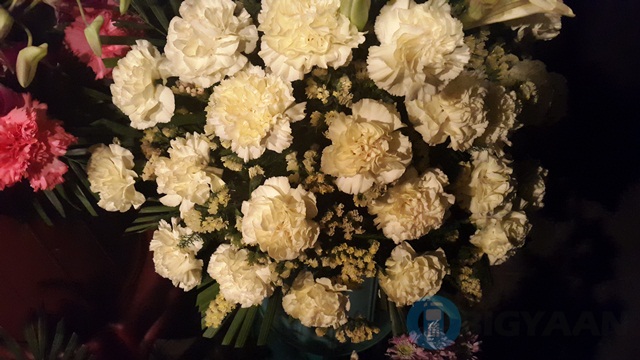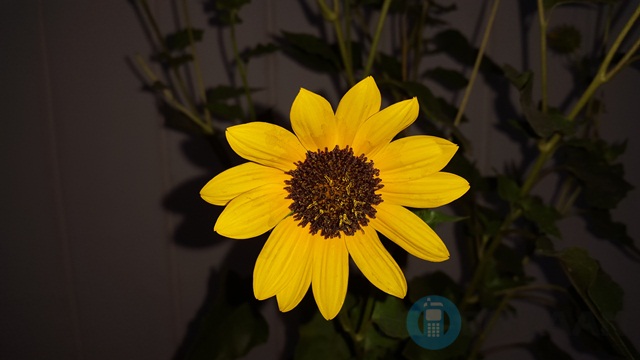 HDR is nothing new, except it is not one of the modes anymore, but the phone automatically takes shots in HDR mode. You can switch it off, but Samsung has finally understood that HDR is something that is essentially needed on everyday basis and the Samsung Galaxy S5 doesn't need you to flip through modes, when you need to click at a moment's notice.
Camera Controls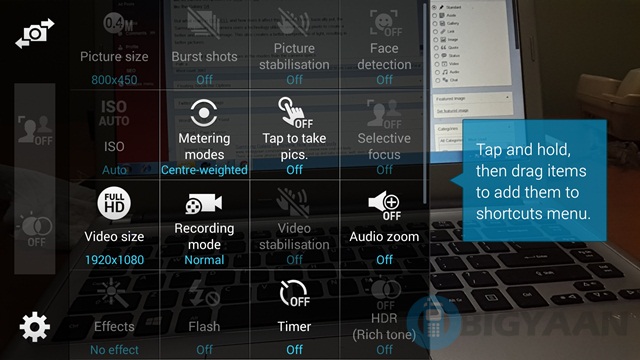 There are a lot of camera controls in tow. Something essential such as flash has been moved to the camera settings page, and you can actually stuff such as ISO, burst shots and other such stuff. Basically, it is a mix of old camera settings and mode. It is something new and you will need to take your time to get adapted to it
Video Capture
The Samsung Galaxy S5 can capture 2K videos and gives you a range of video capture modes to choose from, ranging from Full HD to 2K videos.
Performance and Battery Life

The only sore point that Indian consumers have been talking about is no Snapdragon 801 processor unlike the international model.  They are instead giving an Exynos 5420 (1.9Ghz + 1.3Ghz + Intel XMM6360) octa-core processor which they like to call as Adonis Prime 2. After all the hype about an Exynos 5422 processor, this made many people sad. But, well we tested the handset out and the results were astounding.
The Samsung Galaxy S5 actually topped the benchmark tests. In regular usage, it was pretty great and we easily played even high-def games on it. The Samsung Galaxy S5 Indian version comes with 64 GB MicroSD support, while  the international one comes with a 128 GB MicroSD slot. It also doesn't support LTE – even mid-range smartphones like the Moto X now support LTE. So that's that.
Despite all this, we were satisfied with the Samsung Galaxy S5 performance wise. Most non-geeks would be too.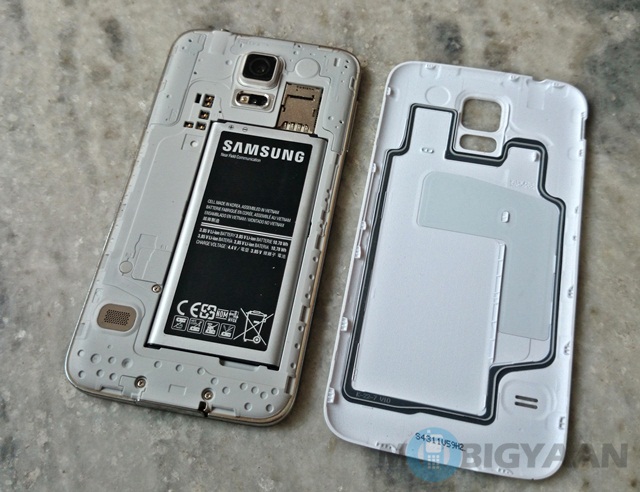 Where I was hassled was definitely the battery life. While Samsung has endowed the phone with totally freaking amazing power saving modes, the truth is that one would only use them to save power. (Get it?)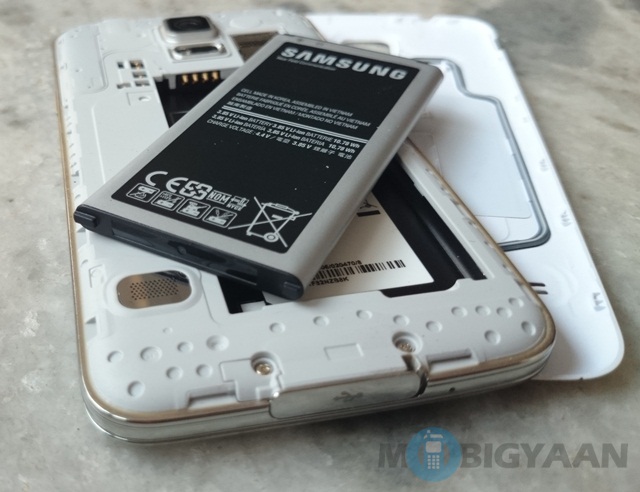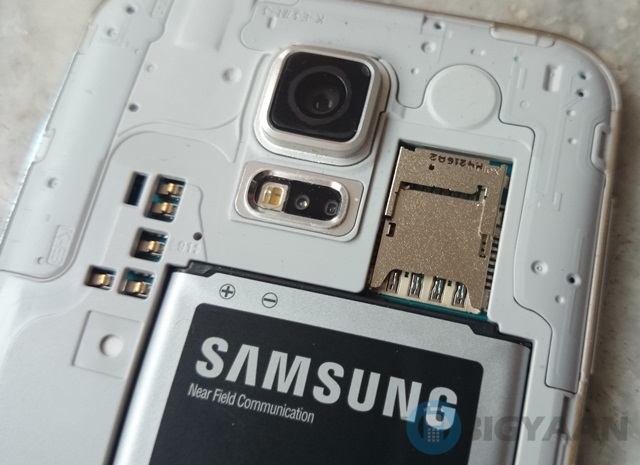 In the normal mode, the battery life kind of throws you out. And it is definitely not the 2800 mAh battery's fault, truly – the Samsung Galaxy S5 has such a lot on offer, that becomes a sucker for battery. This has happened with S4 too, which faced battery troubles when  it was launched. Samsung issued an update afterwards to resolve that issue, which we are hoping will happen with the Samsung Galaxy S5 too.
Verdict
The Samsung Galaxy S5's has taken most people by surprise, because of its Rs. 51,500 price tag. This kind of pricing was generally given to fad phones like the HTC One Max or LG G Flex. The normal consumer's price allowance reaches a limit at Rs. 45,000, which is like the ceiling of investment in the phone for regular Joes like me and you.
What people fail to notice is Samsung has set a trend with every Galaxy S series device – it debuts them at a high price and slowly etches towards the exact price point. The Samsung Galaxy S4 was available at Rs. 40,900 at launch and the price slowly etched towards Rs. 33,000 at its prime.
Samsung has been selling the handset out even at this hefty price, but we are almost positive that the exact price point will be reached a little later. I would place it ideally at Rs. 45,000 and down, which should make it worth its tag. Samsung is already etching towards it, if you recall its pre-booking offer. Its not that the Samsung Galaxy S5 isn't value for money.
For now, I will call it expensive but expansive.
I found the Galaxy S5, totally amazing in certain respects and doing better than its predecessors in other respects. Samsung has definitely grown up and personalized rather than commercialized the Galaxy S5.
But the question is, will it stand out against the likes of the HTC One M8, Oppo Find 7 and iPhone 6 which will be released much later. Time will tell, if it really does that.
I personally have a feeling that once it starts catching on, it will do good. It has already started breaking Galaxy S4's records. If this is what the future of smartphones is like, I am game.