Flagship Android smartphones from all the major makers are out on sale already with the exception being only LG. The LG G2 has been a much loved device and the Nexus 5 is arguably the best Nexus to date. All eyes are now on the next LG flagship, suitably dubbed LG G3. We have had lots of rumors around LG G3 and we recently came across a leaked picture of the device, which did not reveal much though. Today, we have come across a leaked image of the LG G3 retail box, which confirms quite a few things and brings upon some new details.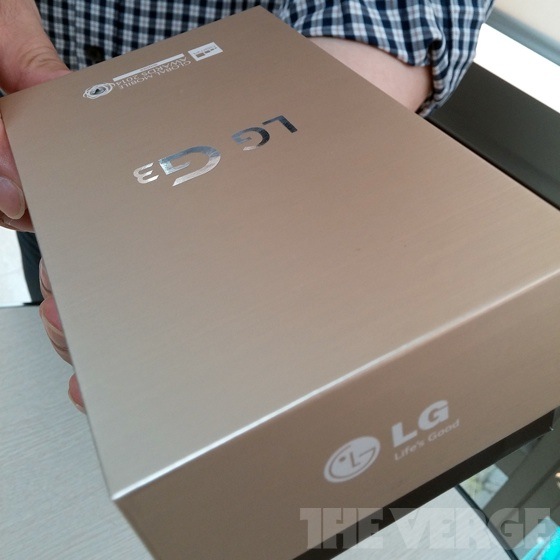 The LG G3 retail packaging is in gold and apparently, the device too will come in a gold variant. The Galaxy S5 and the HTC One (M8) too come in golden hues, so it isn't really a surprise and a gold variant of LG G2 too was launched at the start of the year. The leaked retail box also confirms that the "LG G3" name.
As it has been rumored since long, the LG G3 will come with a super high resolution QHD (2560x1440p) resolution display. Although we have seen smartphones with QHD displays like the Oppo Find 7 but LG G3 will most probably be the first from a major manufacturer to come with a QHD display.
Just yesterday, we came across leaked photos of a Japan bound LG smartphone, the LG Isai FL. Reportedly, the LG G3 will resemble the Isai FL, so we can expect to see those impressively thin bezels on the LG G3 too.
There have been rumors floating around that the LG G3 will be the base device for the Nexus 6 but as of now, we haven't had any concrete evidence supporting that theory. As always, we'll keep an eye for that too.
From what the rumors and various leaks suggest, the LG G3 might well be the phone to look forward to this year. Are you waiting for the LG G3?