We recently came across a leaked picture showing off the LG G2 in a golden paint job and now LG has made it official along with one more color version, red.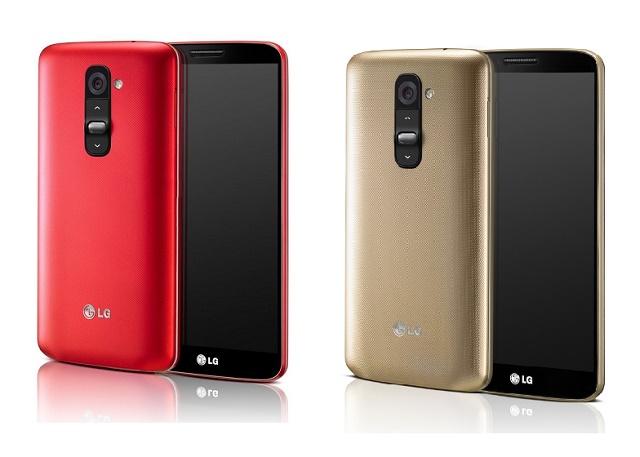 The red and gold versions are not just paint jobs and are positively different from the regular black and white versions of the G2. The back covers are now textured which make for a better grip and are not prone to fingerprints unlike the black and white G2s.
Both the red and gold versions of the LG G2 are limited editions and will go on sale starting January 18 in Singapore.  LG has brought the new color variants on the occasion of the Lunar New Year but they carry the same price you would get an standard G2 on. We are not really sure if these color variants will make their way to other parts of the world so don't let your hopes very high if you want a red or gold LG G2.