Apple, Samsung and HTC have all released a variant of their flagship covered in Gold. LG now seems to be catching up with the trend and has made plans for a gold colored version of the LG G2 flagship.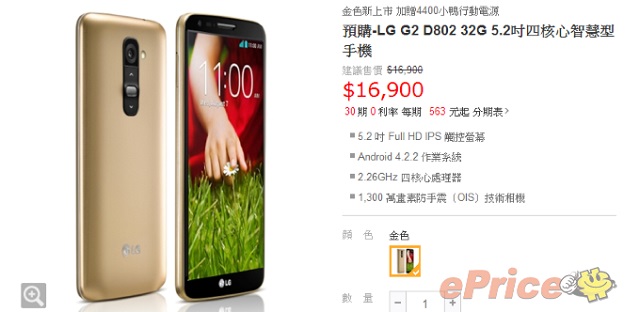 A LG G2 with a coat of Gold was spotted in Taiwan and would apparently be available over the next few months. Moreover, there isn't a remarkable price difference between the gold version and the regular version. The gold version of LG G2 is priced at 16900 TWD which is approximately $562, while the regular LG G2 is priced at $496.
While there has been no official announcement from LG in regard to the gold coloured version of the LG G2, there are claims that the device would enter more markets. However considering the recent rumours about the next iteration of the flagship, the company may not have enough time to circulate the device worldwide.