Google has had a splendid year. It unveiled refreshed versions of two of the three devices in its Nexus line and has met with amazing sucess – The new versions of the Nexus 5 smartphone and Nexus 7 tablet have done pretty good for themselves. So, now it seems that the other device in the line the Nexus 10 tablet is gearing up for launch. The notorious leaker @evleaks has leaked Nexus 10 renders and a bit of its specs.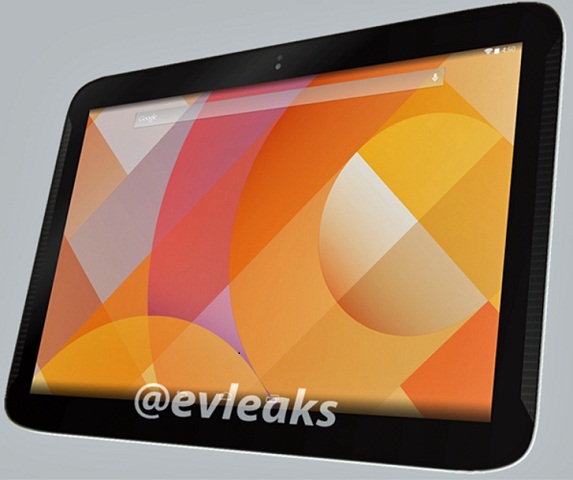 New Nexus 10: rumored features
While evleaks has stated that the leak was from an anonymous tipster and might not be trustworthy, it still holds out a lot and seems kind of believable. As far as the renders go, the design seems kind of close to last year's Nexus 10. Well, it is not explicitly clear what version of Android it might be running, but the rumor mill is buzzing about Android 4.5 since the time shown on the tab is 4:50. Apart from that, the side bars which seem translucent –  the current version supports black sidebars.
Other rumors include that it would be made by Samsung and not Asus. Features include not a Snapdragon 800 but a Exynos 5 processor, 2560 x 1600p display, 3 GB of RAM, 16/32 GB memory, 5-megapixel rear and 3-megapixel front cam. It was also revealed that the Nexus 10 might come in both black and white versions. Another thing favoring a new launch is that Google's Nexus 5 page for the current Nexus 5 on the Google Play Store shows 'out of stock'.
Well, we might just see a Nexus 10 launch by March. Watch the site for more.