The smartphone processor wars are on again. While 2013 was the year of the Snapdragon 800, Qualcomm's ace competitor NVIDIA is gearing up to give it a run for its money this year. NVIDIA recently unveiled the NVIDIA  Tegra K1 chip at CES 2014. This processor, endowed with 192 GPU cores and Cortex A15 is here to stay.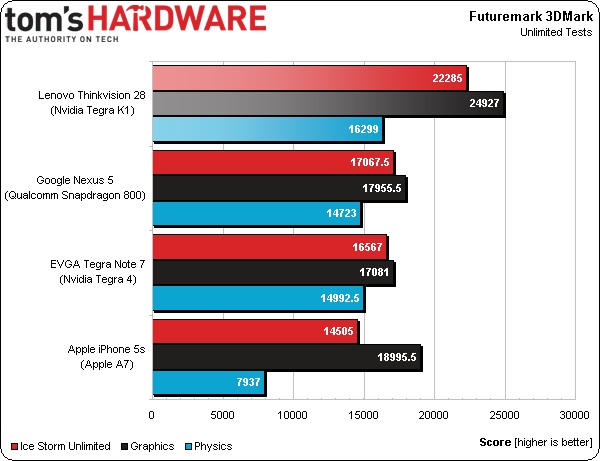 NVIDIA Tegra K1 details
The NVIDIA Tegra K1 has been claimed to be the world's first smartphone chip which will support graphics on par with desktops. In fact, it was demoed at CES not on a smartphone but a power hungry 28-inch Lenovo all-in-one PC and fared pretty well, beating processors such as the Intel Haswell HD 4400. It can easily push millions of pixels and might be the ideal solution to playing 3D games on smartphones.
According to the benchmarks obtained from Tom's hardware, the processor is twice as powerful as the Apple A7, which comes with 64-Bit architechture and miles ahead of the Qualcomm Snapdragon 800, which is the most amazing processor we have encountered till date. Its only competition then, is the Qualcomm Snapdragon 800 successor – Qualcomm Snapdragon 805 which is geared towards bringing 4K viewing and recording to smartphones.