Earlier in the day, we saw a picture of what is supposedly of the LG G3 and now, @evleaks has just leaked pictures of a new LG smartphone, which gives us hints on what to expect from the LG G3. The smartphone in question is the LG Isai FL bound for Japan.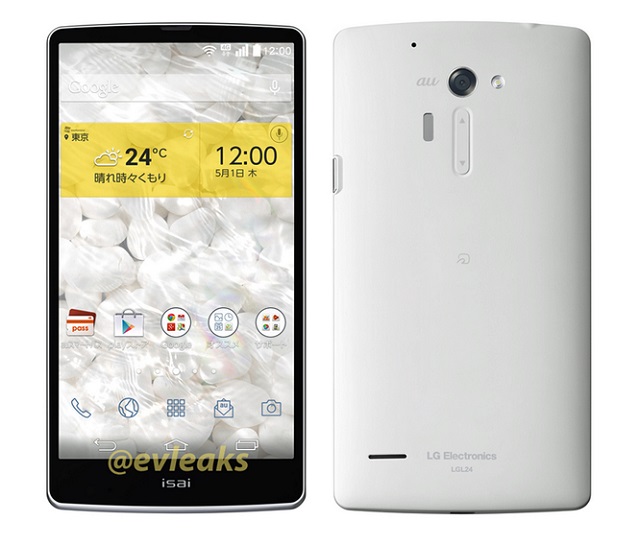 The LG Isai FL is bound for Japanese carrier KDDI and the device features a design that should whet every geek's appetite. We loved the narrow bezels on the LG G2 and the bezels are even more narrow on the LG Isai FL. The display on this thing seems to be big but less than 6-inches. The side bezels seem to be slightly thicker than what we find on the G2 but that is compensated by the very slim top bezels.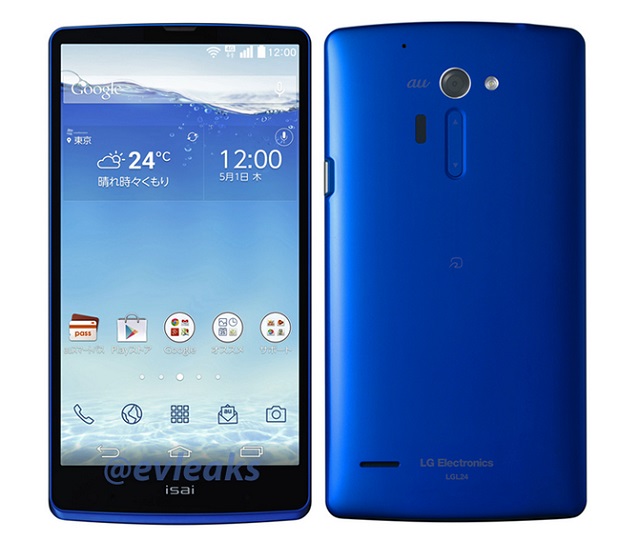 The front facing camera and various sensors have been located on the lower bezel. We also get to see rear mounted buttons, which are thinner than what we have seen on the LG G2 and other LG devices. We also get to see flatter interface but that is said to be a KDDI carrier exclusive interface. We recently came across an alleged screenshot from LG G3, which suggested that LG might be working on its very own flattery UI.
If the similarities between last year's LG Isai and LG G2 are any indication, the LG G3 will have a similar design to the LG Isai FL. We can expect some refinements in the overall design though, considering the LG G3 will be a global flagship. Either way, it's a pretty impressive phone and we hope the LG G3 looks closer to this. The LG G3 has been rumored to launch in June, so we'll have to wait a bit.