We have come across an alleged leaked LG G3 screenshot, which reveals that the new UI from LG will feature flatter looks.
Flatter UI designs are the 'it' thing in the mobile industry currently. With the likes of Apple, Samsung going flat with their latest UI iterations, it's only fitting to see LG move forward in the same direction. Apple introduced a revamped flatter UI in iOS 7, while Samsung's latest TouchWiz iteration features a flatter UI design elements and Windows Phone has been featuring a flatter UI ever since its Windows Phone 7 iteration.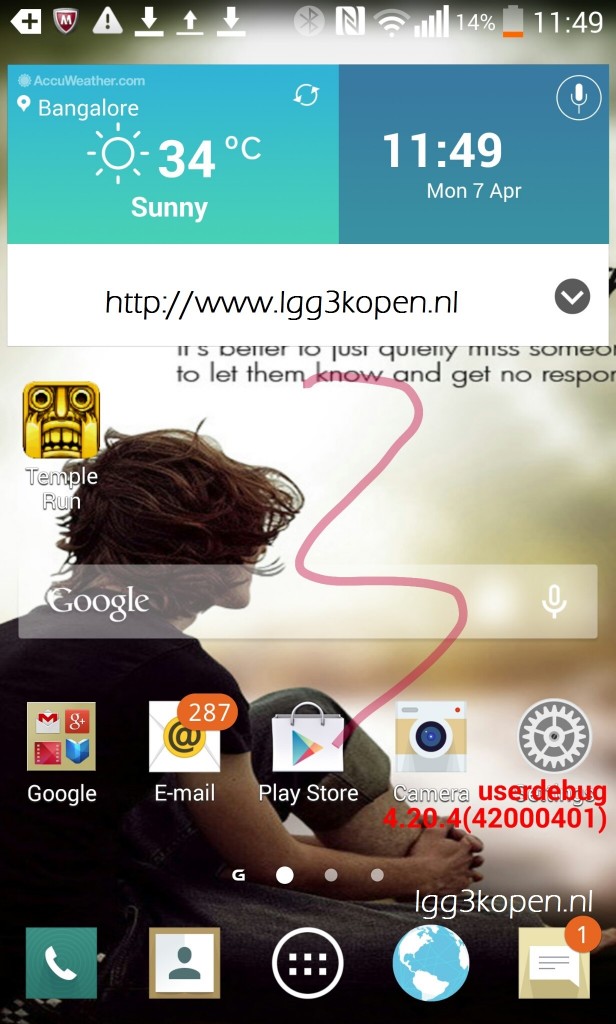 The new interface should come with the LG G3, which is rumored to be launching next month or June at most. The rumored specs are said to be every geek's dream. The LG G3 is said to be coming with a Quad HD (1440 x 2560 pixels) display and will be powered by LG's home made octa-core 'Odin' processor, a 16MP primary camera with OIS. Along with that, the device will supposedly be dust and water resistant and also feature a fingerprint scanner. The LG G3 will also possibly be the reference model for the Nexus 6.
The LG G3 could possibly turn out to best smartphone of the year but we'll have to wait and watch and hope that LG doesn't mess things up. We are surely awaiting the LG G3, are you waiting too?