As competition, Samsung integrated the fingerprint scanner in the Galaxy S5, just like how Apple had earlier done for the iPhone 5S. While there was no special use in terms of money transactions, PayPal has now announced support to the scanner fitted on the device.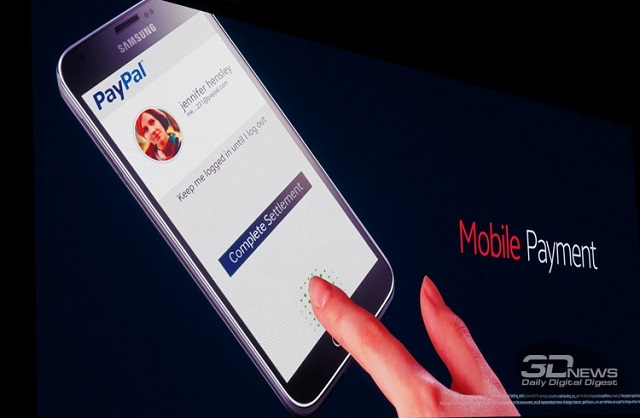 PayPal has announced that it will support fingerprint-based payments using the Samsung Galaxy S5 fingerprint scanner in 25 countries. PayPal has a system which would allow the user to log-in and authorize payments with a swipe over the smartphone's home button, without requiring to enter any password.
In addition, PayPal has also launched apps for the Galaxy Gear 2 and the Galaxy Gear Fit. However, these apps would only let users check balances, receive notifications, and save offers from local businesses, which could anyway be done from the smartphone itself.
Speaking about the system, John Lunn, Chief Wizard of PayPal X UK, said, "Customers can use their finger to pay with PayPal from their new Samsung Galaxy S5 because the FIDO Ready software on the device securely communicates between the fingerprint sensor on their device and PayPal's service in the cloud. The only information the device shares with PayPal is a unique encrypted key that allows PayPal to verify the identity of the customer without having to store any biometric information on PayPal's servers."
Via || Image Credit