The Samsung Galaxy S5 has finally been unveiled at the MWC 2014 event after months of eager anticipation. This new generation Samsung flagship device comes with features such as a 5.1-inch Full HD Super AMOLED display, a 2.5-GHz Quad-core processor, 16-megapixel rear camera and Android 4.4.2.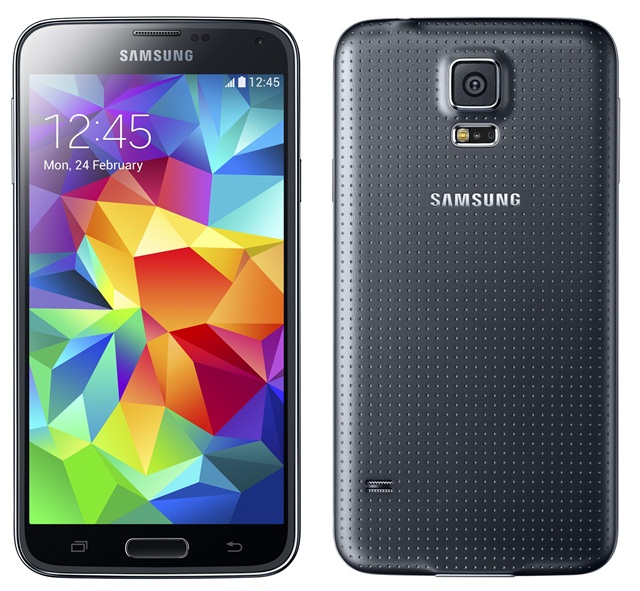 "With the Galaxy S5, Samsung is going back to basics to focus on delivering the capabilities that matter most to our consumers. Consumers are looking for mobile tools that inspire and support them as they improve their everyday lives. The Galaxy S5 represents an iconic design with essential and useful features to focus on delivering the ultimate smartphone on the market today through people inspired innovation.", said JK Shin, President and Head of IT & Mobile Communications Division at Samsung.
Specs of the Samsung Galaxy S5 include a 5-inch 1920 x 1080p Super AMOLED display, 2.5-GHz quad-core processor, Android 4.4.2 – KitKat OS, 16-megapixel rear camera with UHD recording at 30 fps, 2-megapixel front cam, 2 GB RAM, 16/32 GB internal memory, 64 GB MicroSD support along with 2800 mAh battery. The phone weights 145g and has a thickness of 8.1 mm.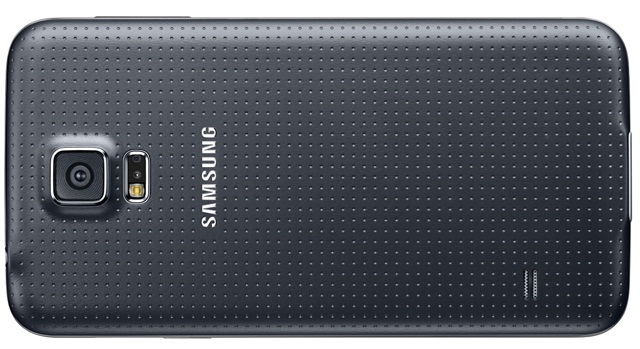 Samsung, it seems hasn't initiated radical changes with the Samsung Galaxy S5, but has still improved on the specs on the whole.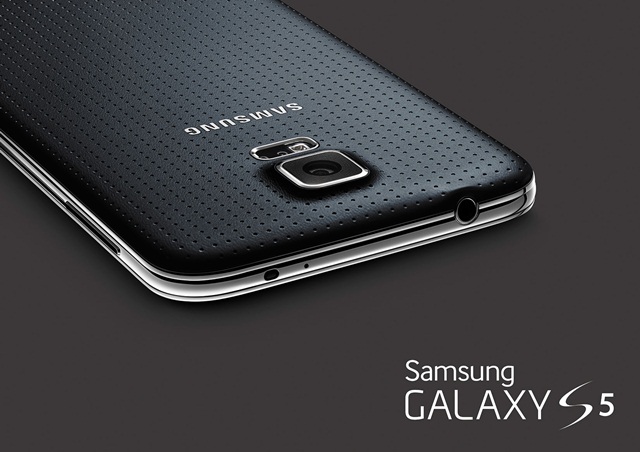 The Samsung Galaxy S5 has the main focus on the camera – its 16-megapixel rear cam comes with new camera UI and enhanced functionality – Samsung claims that it has the world's fastest autofocus speed at 0.3 seconds.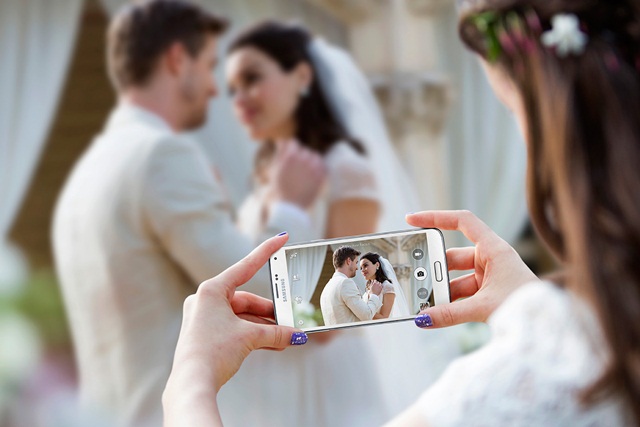 Furthermore, it states that the camera has an advanced HDR feature which can reproduce natural light and color with striking intensity at any circumstances i.e. it can adjust the color and brightness level of any kind of photos – indoors, outdoors, sunlight, low-light etc. An awesome feature though is the selective focus which lets you narrow down on a certain object and blur everything else in the background.
Other than that, the handset offers a fingerprint scanner which can be used both for mobile security and mobile payments. The device is water and dust resistant and comes with an IP67 certification. It also has an ultra power saving feature which turns the display into a black and white one and shuts down all unnecessary functions.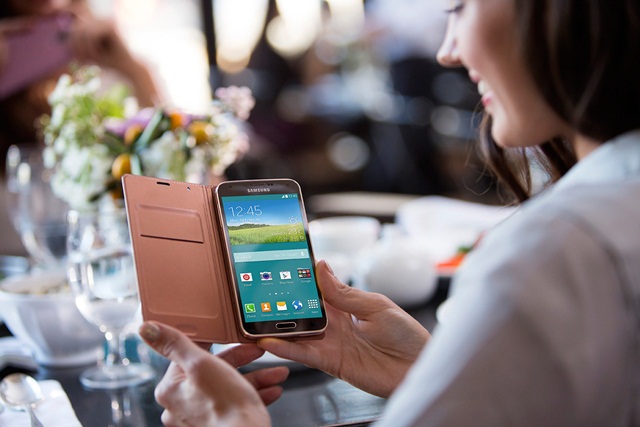 The Galaxy S5 comes with a 2.5-GHz quad-core 'application' processor inside and surprisingly not an octa-core Exynos processor, which is a little disappointing. Samsung also claims that the Galaxy S5 has advanced connectivity features, which will ensure blazing data speeds. The handset is NFC compatible and features a download booster to increase data speeds by running Wi-Fi and LTE simultaneously.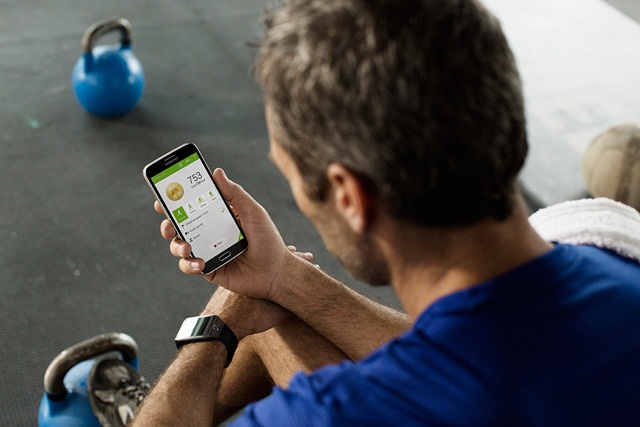 On the software side, the Samsung Galaxy S5 has picked up on the company's recent orientation towards fitness. It features an advanced version of the S-Health feature – S Health 3.0, which now features a comprehensive personal fitness tracker, along with a pedometer, diet and exercise records, and a new, built-in heart rate monitor. The handset will also come preloaded with third-party fitness dedicated apps.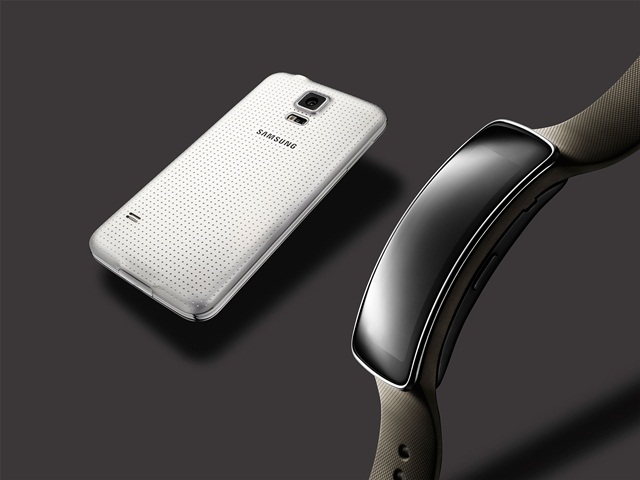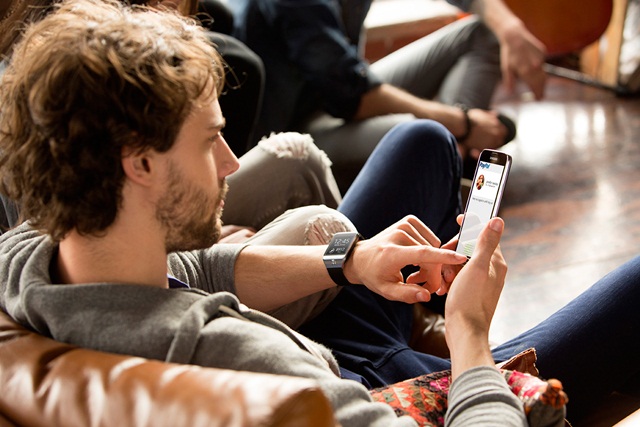 The device will be compatible with the Samsung Galaxy Gear 2 and you can take advantage of all its features.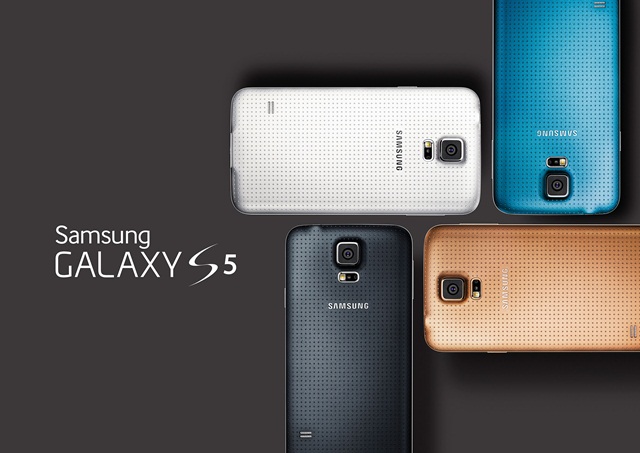 The form factor of the Galaxy S5 is not totally metallic, with chrome just on the sides, but still, it features a dotted pattern on the back and comes in a range of colors including Charcoal Black, shimmery White, electric Blue and copper Gold.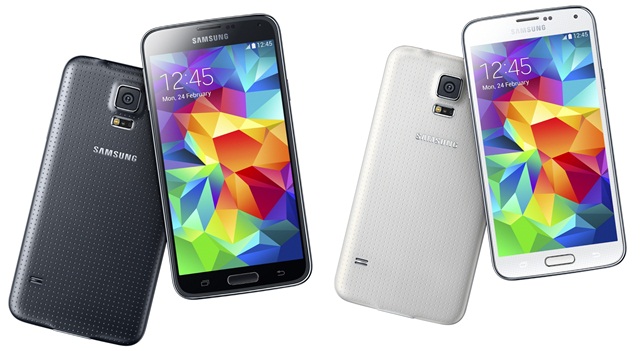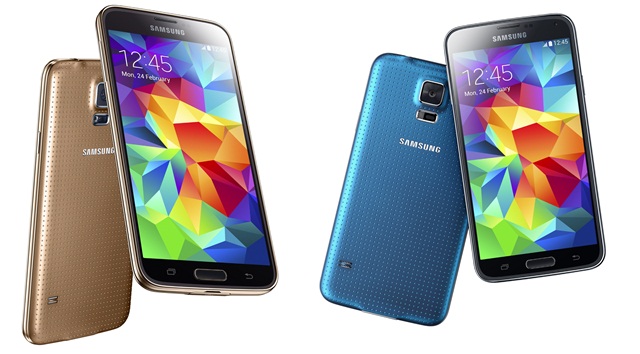 All in all, the Samsung Galaxy S5 is definitely a step forward from its predecessor, although we wouldn't call it too big of a leap for Samsung.
Samsung Galaxy S5 specs
5-inch 1920 x 1080p Super AMOLED display
2.5-GHz quad-core processor
Android 4.4.2 – KitKat OS
16-megapixel rear camera with UHD recording at 30 fps
2-megapixel front cam
2 GB RAM
16/32 GB internal memory
128 GB MicroSD
2800 mAh battery