Samsung has announced yet another iteration of the Galaxy Gear Smartwatch – the Samsung Gear Fit is a surprise reveal at the MWC 2014 event and is designed differently than the Galaxy Gear 2 and Galaxy Gear Neo.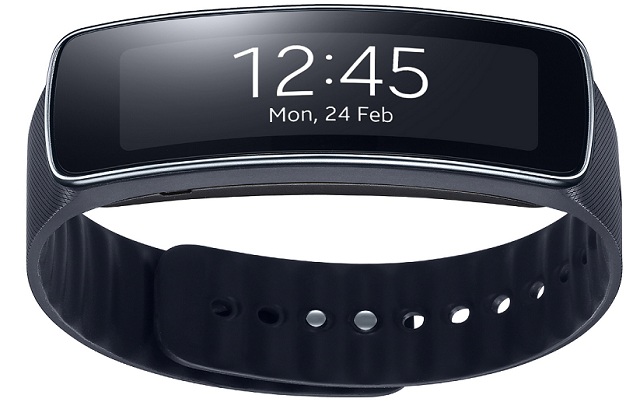 The Samsung Galaxy Gear Fit comes with features such as a 1.84-inch curved 432 x 128p Super AMOLED display along with a changeable strap. It comes with special fitness enthused features such as a pedometer,  exercise and heart Rate monitor, gyro sensor and Sleep, Stopwatch, Timer functions. It is dust and water resistant IP67 certified, comes with Bluetooth 4.0 and 210 mAH battery.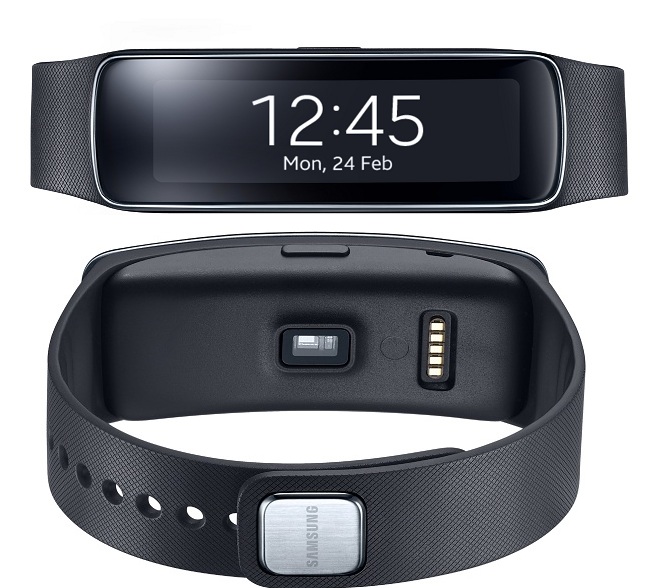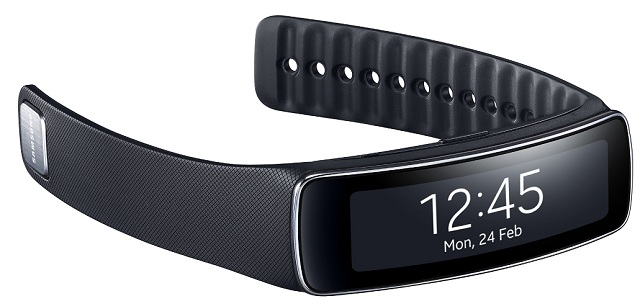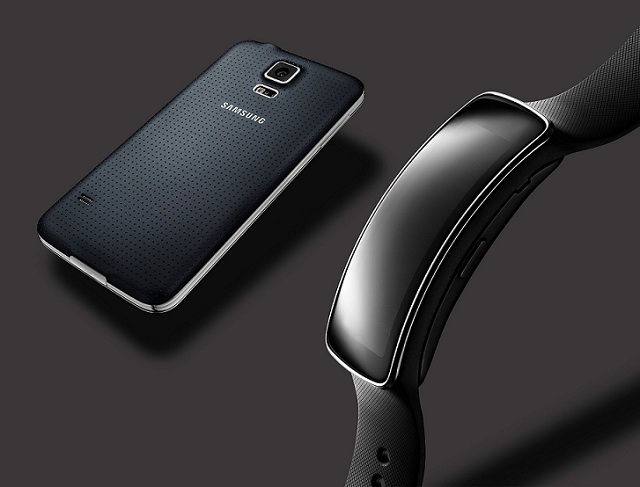 The Samsung Gear Fit is the world's first curved screen smartwatch and will be compatible with the Samsung Galaxy S5. Compatibility with other devices hasn't been announced yet, but we certainly hope that it will be compatible with other high-end phones such as the Samsung Galaxy Note 3.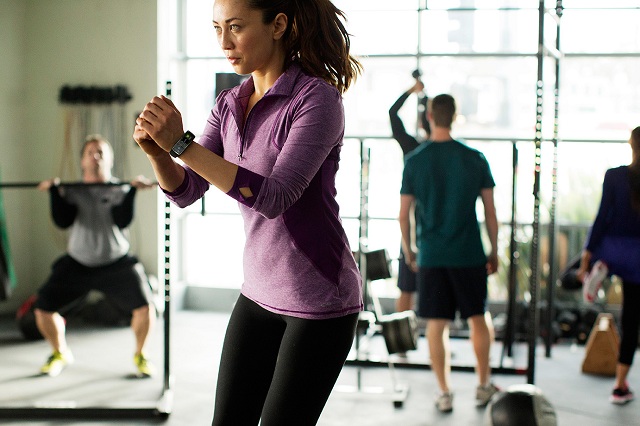 Samsung will include apps to monitor your fitness, along with third-party fitness related apps.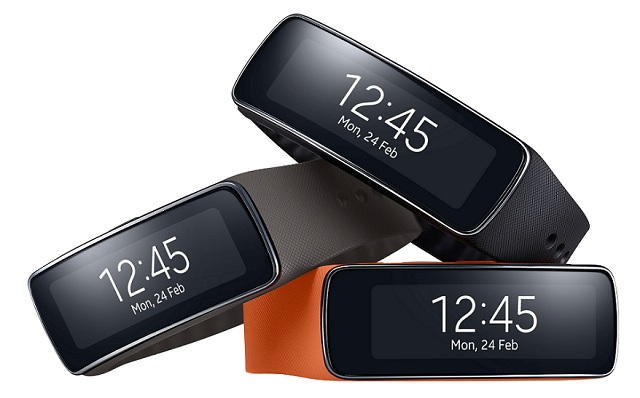 The device will have the ability to receive notifications, along with letting you monitor your fitness. It will come in three colours – orange, grey and black
It will release in April with an expectedly premium price tag.
Samsung Gear Fit Specs
1.84-inch  Curved Super AMOLED display
432 x 128p resolution
Heart rate monitor, infrared
IP67 certification: water and dust proof
210 mAh battery