Samsung has just announced new additions to its Gear family, the Samsung Gear 2 and Gear 2 Neo. There are a lot of enhancements made from the original Galaxy Gear but the most interesting thing about the new Gear 2 and Gear 2 Neo is that they run on TIzen rather than Android.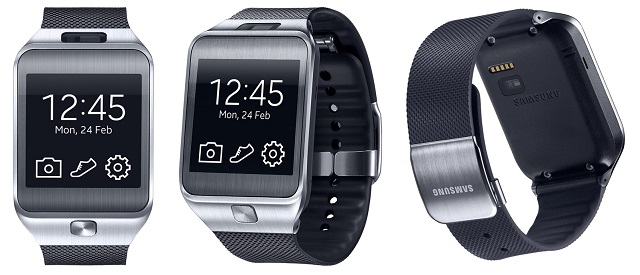 Samsung Gear 2 features the same 1.63-inch Super AMOLED display of 320×320 resolution but the processor has been upgraded to 1GHz dual-core from the 800MHz dual-core processor in the Galaxy Gear. The new Gear 2 comes with health sensors like a heart rate monitor and there's also an infrared port so that you can control your home appliances. There's the same 4GB internal storage and 512MB RAM. The Gear 2 comes with a 2MP AF camera with 720p video capturing ability.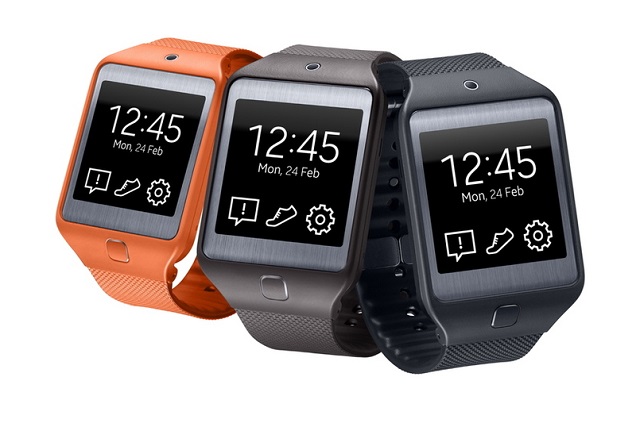 Surprisingly, the battery capacity has been decreased just a bit from the 315 mAh on the original to the 300 mAh on the Gear 2. Considering the battery life on the Galaxy Gear was much panned, we hope Samsung might have made Tizen better in battery efficiency. Samsung promises two days of battery life with the Gear 2 and let's hope that's true.
The Gear 2 and Gear 2 Neo comes with IP67 certification which means water and dust resistance which is nice and brings these smartwatches much closer to the conventional watches.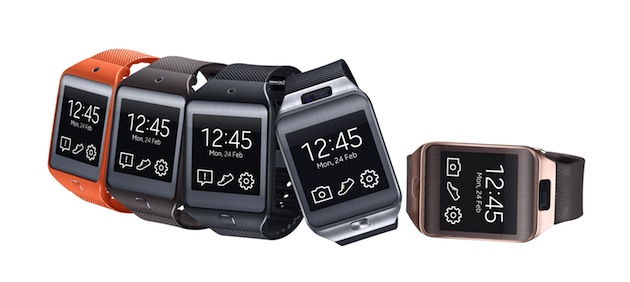 The new Samsung Gear 2 and Gear 2 Neo are lighter and thinner than the Galaxy Gear as it was being rumored. The Gear 2 and Gear 2 Neo features the same specs and design but for the fact that the Neo version comes without the 2MP camera and also weighs 55 grams, less than the 63 grams Gear 2 weighs.
As you might have noticed by now, there's no 'Galaxy' branding and that's because it does not come with Android. As it was rumored, the new Gears come with TIzen, the OS which has been in works for long and smartphones featuring it have been getting delayed time and again. The Gear 2 and Gear 2 Neo feature Tizen builds specialised for wearables.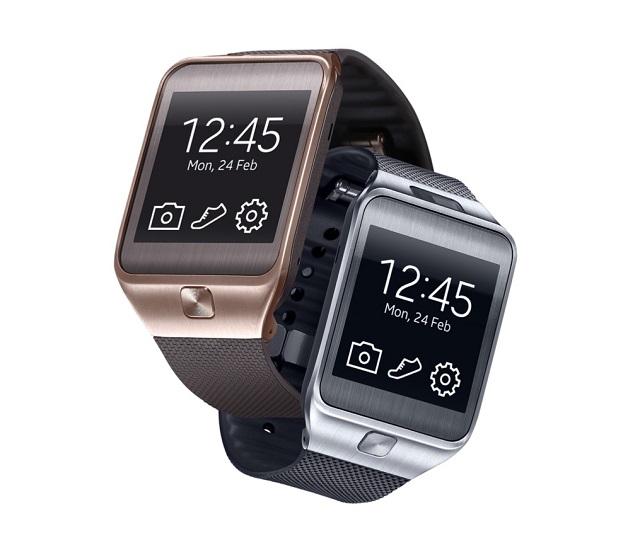 The Samsung Gear 2 and Gear 2 Neo will start to go on sale globally in April but Samsung is yet to announce the most important thing, that's the price. We hope it's priced well to make it worth our hard earned money but it seems highly unlikely. Well, here's hoping!
Samsung Gear 2 and Gear 2 Neo Specs
1.63 inch Super AMOLED display
320 x 320 resolution
1GHz dual-core processor
512MB RAM
4GB internal storage
2MP AF camera (not on the Gear 2 Neo)
Heart rate monitor, infrared
IP67 certification: water and dust proof
Tizen OS
300 mAh battery
Well, the Gear 2 still looks strictly okay in my opinion and if you ask me, I would be more inclined to the Pebble Steel. What do you say?