CloudOn, the popular free mobile productivity app which give iOS and Android tablets users access to Microsoft Office has now been updated to support Android smartphones too. With this update, Android mobile phone users will be able to use CloudOn to perform various funtions like to create, review and edit documents on-the-go.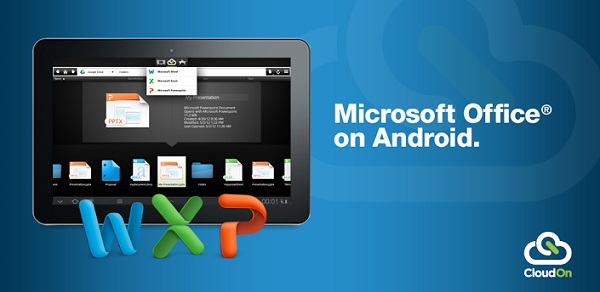 CloudOn also goes on to link your Microsoft office documents to your Box, Dropbox, Google Drive and SkyDrive accounts and the inbuilt Adobe Reader and File Viewer lets you open and view virtually any file type, including PDF, JPG, PNG, GIF and more.
With CloudOn, Android smartphone users will now be able to share files as links or attachments via email directly from the workspace and display, edit or create charts, change formatting, spell check, insert comments, etc into any Word, Excel or PowerPoint files. Using the FileSpace users will be able to see a log of all the activity on file including edits, notifications and notes.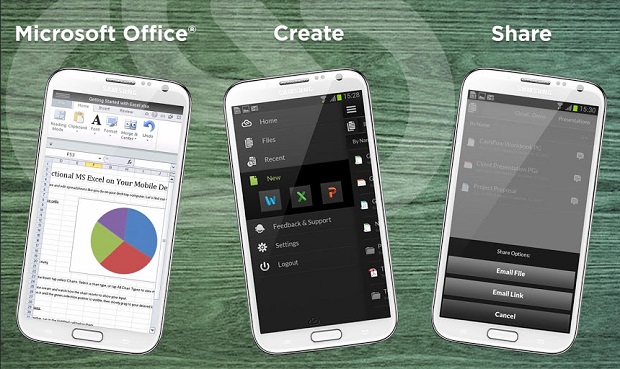 You can display and even edit the transitions in PowerPoint slides and present in full presentation mode which could be beneficial for the business people who have to give a lot of presentations. Another great feature is that the service automatically saves documents so that you avoid losing changes.
The CouldOn app currently supports limited Android smartphones which include the: Samsung Galaxy S III, Samsung Galaxy Nexus 4G (LTE), Samsung Galaxy Nexus, Samsung Galaxy Note, Samsung Galaxy Note II and the Samsung Galaxy S II Skyrocket. But the company is considering to support more Android phones in the near future. For now, if you own any of the above mentioned smartphones, you can download the app from the Google Play Store.