LeEco phones have been new in the Indian smartphone market and they all offer an IR blaster as an added feature. An IR Blaster is an infrared device on your phone that can emulate infrared-enabled remotes of any appliances or devices. An example would be a TV or Music System or any other that can be controlled using infrared-enabled remotes.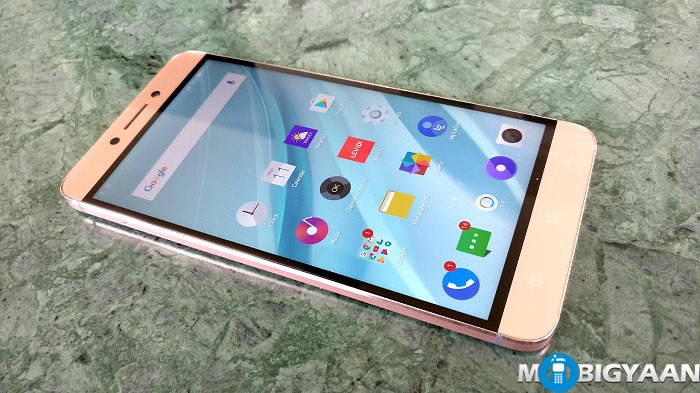 Having an IR blaster on a phone can make it possible for you to control all your electronic devices around you using a phone. An advantage of having an IR Blaster on the phone is it removes the cumbersome of using multiple remotes that you use for every individual electronic device.
Since, LeEco phones like Le 1S, Le 2, Le Max and Le Max 2 have an IR Blaster, I will show you how to configure Le Remote to control the electronic devices with LeEco phones.
How to configure Le Remote for LeEco phones
I am using a LeEco Le 2 phone to configure Le Remote. You can find the Remote Control app on your LeEco phone. It comes pre-installed.
Step 1: Open the app 'Remote Control' and access the Other devices tab. Tap the plus button Add remote control.
Step 2: Choose the device or appliance you want to control with the remote. I will choose TV here because I am watching TV frequently.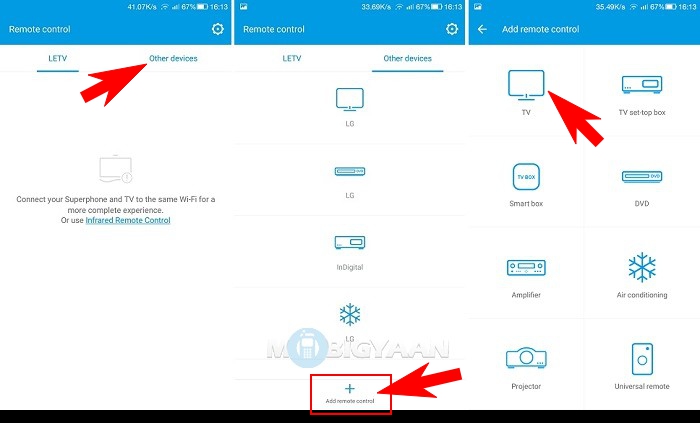 Step 3: Now find your device model, in this case, I will use LeTV just to show you the instance. I have already configured Le Remote for the devices I use. When you find your device brand, select and turn it off. Once your device is shutdown using the remove, press 'Device has been shut down' and continue.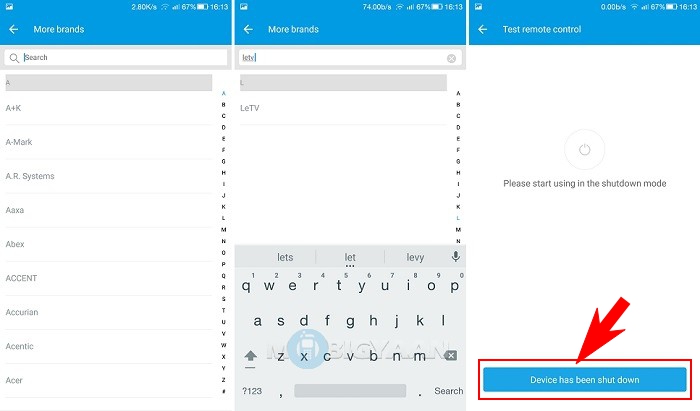 Step 4: Now press the buttons that you have been shown on Le Remote Control. If it detects, press Control detected, if it doesn't, select Not detected. Once you have learned how to configure Le Remote, you can add more devices.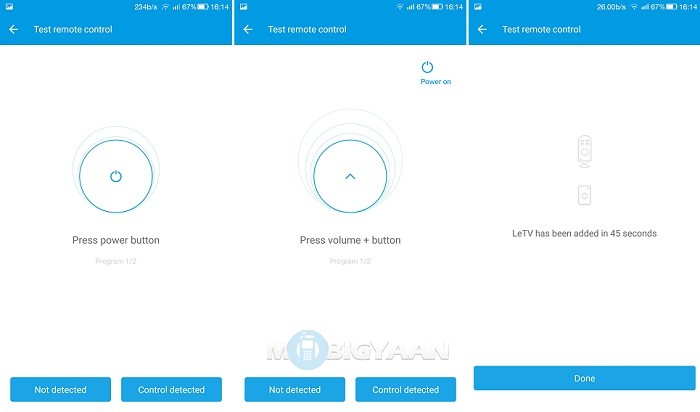 Here's how the Le Remote looks when you have set up the device for infrared connection. You have volume buttons, channel buttons, settings, menu button, home button and other buttons. When you press those buttons, the phone will vibrate. You can turn off the vibration under the Le Remote settings. You can also control the device volume using the phone's physical volume keys on the side.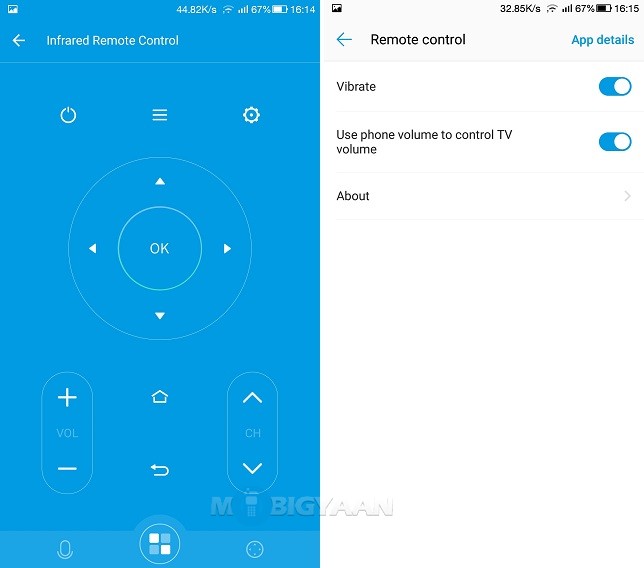 To remove any device, just long press any device you've added and tap the cross button and remove it.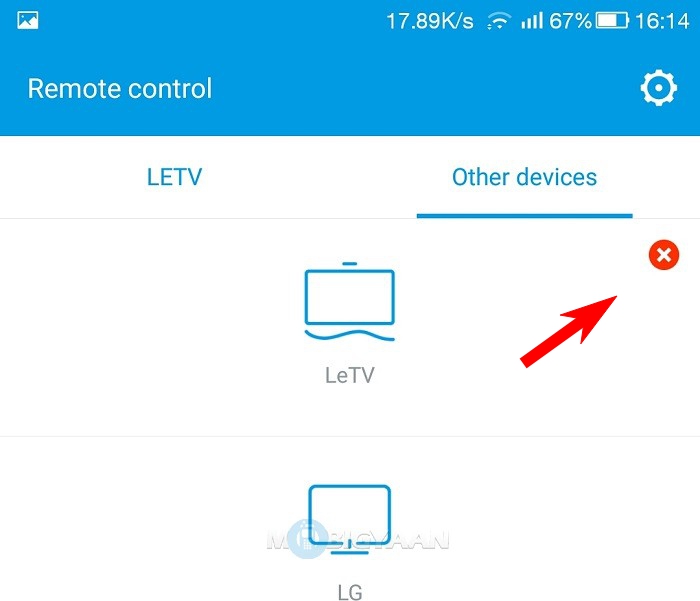 If you have any queries about configuring the Le Remote, tell us under the comments. We will try to answer it to you as quick as possible. More guides can be found here on our How-To Guides.