We came across a leaked video last week which showed off how fast the Iris Scanner on the Galaxy Note7 is. Also, more than a week ago, we saw leaked images which showed the working of the Iris Scanner on the Note7. While those images did give us an idea about the working of Iris Scanner, they weren't clear. However, some more images have leaked today, snapshots to be precise, which show us the limitations of the Iris Scanner.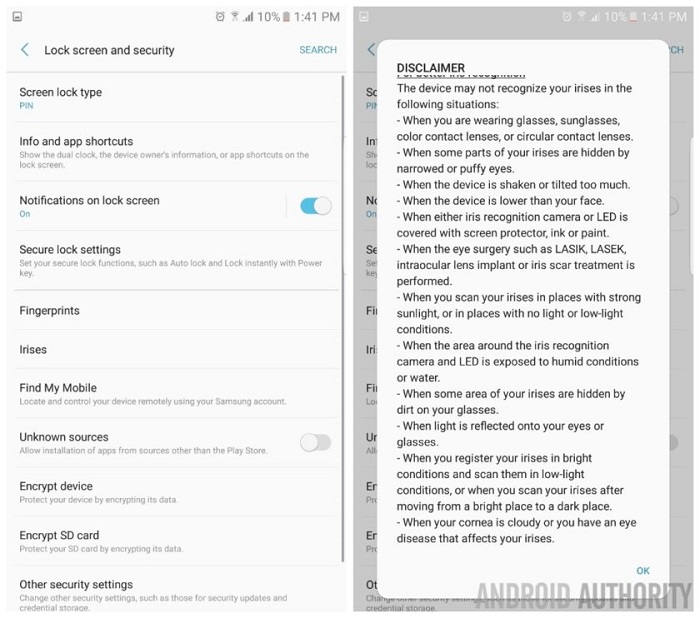 If you look at the image shown above, you see the 'Irises' option under the Lock screen and security menu. This is where you will be able to register your Iris in the Note7 to unlock it. Also, under the Disclaimer section, Samsung has written about situations under which the device may not recognize your Iris. For example, the device may not recognize your Iris if you are wearing glasses or contact lenses.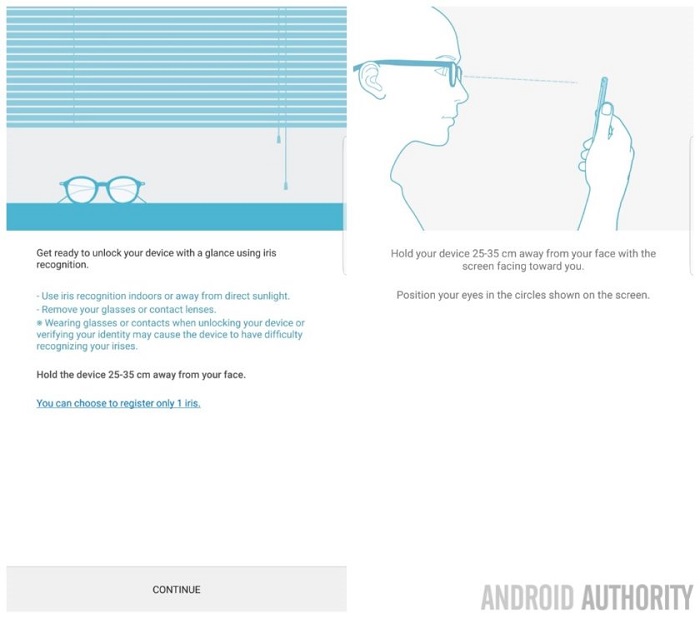 We already know from the past leaks that the user will have to hold the device around 25-35 cm away from his face with the screen facing towards himself. Also, the user will have to position his eyes in the circles shown on the screen. The Iris Scanner was blazing fast in the video that we saw, however, we still wonder how useful and convenient the Iris Scanner will be after going through the above mentioned limitations.
Some more snapshots have also leaked along with the above shown snapshots. They give us a look at the homescreen of the Note7, the app drawer and the UI of apps like Messages, Gallery and Clock. We have attached them below if you want to take a look.
The Galaxy Note7 will be unveiled next week on 2nd August. Until then, expect more leaks to pop up online.